Search jobs
M&S Tech
00/00/00
12:00
A more exciting way to operate
Welcome
At M&S we're putting our digital transformation in the hands of some seriously inspiring software engineers, trusting their judgement, creativity and ability to surprise us. Navigate our terminal and learn more about our people, our tech and our journey so far.
We're as passionate about advancing technology through M&S, as we are advancing M&S through technology. Join us and find your ideal career here.
Our tech
Info
Our tech stack is as varied and exciting as it is wide and robust. Here are just a few of the innovative miscellaneous projects, technologies and dedicated teams we're developing across M&S Tech.
Next.js
App clips
Observability
Terminal
CustXP Map
Food
Scan and Shop
3m people have downloaded the M&S app. In its launch week, it was the number one downloaded app ahead of the world-leading e-commerce company. And innovative features like Scan & Shop are the reason. For the customer it means less queues, more incentive to shop. For the business, we get a higher turnover of customers and increased sales. Simple, but intelligent.
Clothing
Phoenix platform
Phoenix is personalising every single digital interaction. It consists of python microservices that provide an open API interface processing product and real-time customer data. So we can give customers astonishingly accurate fashion recommendations – tailored just for their tastes and interests. Eventually, this will extend not just to products, but entire journeys and experiences.
Home
Your Virtual Showroom by 10x
How do you cross digital technology with something as solid as furniture shopping in an actual M&S store? 10x is the team taking a test and learn approach to generating virtual concepts which, in partnership with start-ups and big tech collaborators, are being transformed into cutting-edge customer experiences – like Your Virtual Showroom.
Customer starts clothes shopping at M&S.com / M&S app
Just 16 mins of shopping time required to generate list of recommendations
Irresistible items and accessories are suggested to accompany purchases
Seamlessly locates perfect alternatives when first choice items are out of stock
25,000 unique recommendations daily / outfit recommendations increased revenue per visit for womenswear by 1.9%
Customer enters our virtual showroom on the 'furniture' page at M&S.com
Live video connection is established with one of our friendly furniture experts
Talk fabrics, compare styles and get product demos via clear, fluid, mobile camera angles
Feels like the product has been tried, tested and experienced entirely from miles away
Order a stylish, sustainable sofa straight to front door
Customer downloads the growing, one-stop-shop that is the M&S app
Picks up a Food product in-store and scans it with their smartphone using the app
Pays for the product instantly without going to the checkout tills
Automatically updates their Sparks loyalty rewards wallet with every purchase
Cuts their shopping time in half and increases frequency of their M&S visits
Data
M&S.com
544m
site visits
30m
orders
per year
Scan & Shop Mobile rolled out to all owned UK stores
575
from just a handful of London stores at start of 2020
1in10
of the adult population
is a member of our Sparks loyalty scheme
Video gallery
Info
Here's where you'll find videos of the tech conferences we've visited, the projects we're working on and what our lovely people get up to on a daily basis. Check us out!
Engineering Days
Sparks Anniversary
M&S Mobile Pay Go!
M&S Paperless Returns
Microsoft Vision
Building Trust with Engineers
Professional History
Product Thinking for Engineers
MBA PMs vs Engineer PMs
Industrialization vs Automation
Our people
Latest jobs
Video player
Audio player
Camera
One exciting area we're working on in M&S Tech is App Clips – a growing technology introduced by Apple at WWDC 2020. It allows us to deliver multiple mini-versions of our apps and tempt customers into adopting the full product later on.
Customer downloads app clip by scanning QR code or interacting with NFC tag
Sparks loyalty programme app clip launched in winter 2021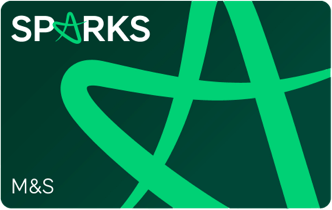 Become a Sparks member with digital loyalty card in less than 30 seconds
App Clips to be created for locating out-of-stock items for home delivery, as well as Scan & Shop instant purchases in-store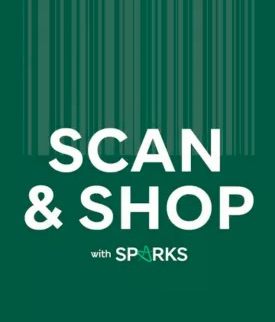 Forecasted to add £1.7m in revenue and increase M&S app downloads
Wordpad
Next.js
0001"Framework"
Driving immensely faster build and deployment processes within the business is NextJS – an isomorphic framework based on the React library.
0002"Purpose"
It's key to removing the repetitive tasks of bundling assets and routing to enable an easy to develop, high-performing web application.
0003"Action"
Changes and new features to be deployed to our website in a matter of minutes.
0004"Consequence"
Respond to market quicker than our competitors – benefitting us and customers equally.
0005"Ongoing"
Growing the framework to optimise the developer's experience, allow them to focus on delivering features that transform the customer's experience across all devices.