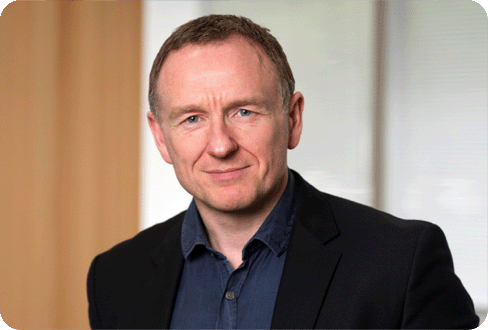 "Our successful Food business delivers marketing-leading quality, freshness, innovation and value. But we're not done there. We're always in the market for new ideas and increased drive in our quest to be a leader in the food industry, our early careers' talent plays a big role in that. We want people who are not only ambitious for themselves, but for the business and their colleagues. It's a team game, every single colleague involved with the food group has a major role to play in our strategy."
George Wright, Commercial Director – Food
Food Technology Industrial Placement 2023
Want to be that someone who's always one step ahead? Our business placements could be just the springboard you're looking for. Spending 12 months with us, you won't just learn what it takes to shape the retail industry; you'll get the chance to show us how you'd do it. There's something right here for everyone – and everyone's welcome. Whatever your background, if you've got an insatiable appetite for doing things differently, you're already one of us. All you need now is the experience, exposure, and opportunities to begin building your legacy. To make something more of tomorrow.  
When it comes to food, we can be very serious people. It's got to look delicious. Taste delicious. Each bite needs that special M&S magic – and that takes precision. Nobody quite realises how much care, skill and innovative thinking goes into our food, but that's the secret. Joining this team, you'll see behind-the-scenes and play your own part in delivering the quality our customers expect. You will spend 6 months in rotation in our Food Technology team and also get to spend 6 months in a rotation with one of our suppliers, so you'll get to see it all! Mentored by our technology experts, you'll push the boundaries of food technology in mouth-watering ways and discover where one of the world's most creative culinary environments could take you.  
Key skills and experience 
A degree or food science related qualification  

A serious passion for food 

Enjoys working as part of a close-knit team 

Is future-focussed, customer-obsessed and proactive 
Please note this job is closed. You can sign up for a job alert below.  
Application Guidance
Legends seize the chance to use their strengths every day. That's why we're looking to see what makes you tick through the following assessment stages:
An online assessment taking approximately 45 minutes, focusing on your individual strengths
An on-demand video interview
A final assessment stage; either at an assessment centre attended alongside peers, or a final interview
We'll support anyone who requires reasonable adjustments to their application process – just let us know before the assessments start.
Some technical programmes may ask you to complete a short numerical reasoning test or a coding assessment. And most of our assessments are untimed, but we'll make you aware of any timed elements in advance.
As a tip, avoid overly rehearsing your responses, especially for your video interview. We want you to be bold, be different, and be you.
Our Benefits
Pay
Our salaries are competitive and reviewed every year
Colleague discount
Receive 20% discount in-store and online for you and a partner or family member
Holidays
A minimum 28 days' statutory holiday per year, pro-rata if you're part time
Holiday buy
Reduce your salary to get extra holiday (conditions apply)
Bonus
We have discretionary bonus schemes depending on your role and our business performance
Pension
Save 3% of your pay into our Pension Saving Plan; we'll add 6% more
Life assurance
Cover for twice your salary up to age 70 (double with our Pension Plan)
Sharesave
Save £5 – £500 monthly for three years with the option to buy discounted shares
Sharebuy
Invest £10 - £150 monthly from your gross salary to buy M&S shares
My choices
Save on everyday costs, recognise colleagues' success, and discover your wellbeing support and benefits
Cycle to work
Bike/accessory hire with Cycle to Work, and save on tax and national insurance
SMART tech
Buy the latest technology with interest-free financing directly from your salary
Health & Wellbeing
Save on you and your family's health expenses, gym memberships and active wear
Mental health support
24/7 support from PAM Wellbeing, including free counselling, CBT and support for your family
Giving back
Support favourite charities - donate through your pay or even volunteer for them
Financial wellbeing
Information and support to help you manage your finances, from savings to money worries
Celebration time
An extra day off per year to celebrate something special to you
Virtual GP services
Free, unlimited access to a qualified GP for you and your family (UK colleagues)