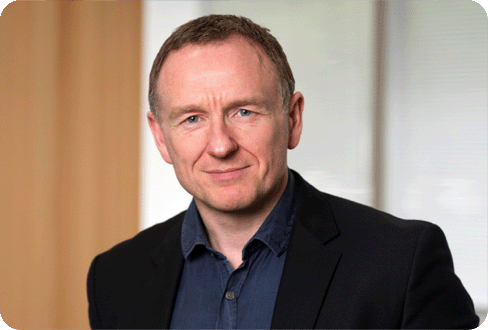 "Our successful Food business delivers marketing-leading quality, freshness, innovation and value. But we're not done there. We're always in the market for new ideas and increased drive in our quest to be a leader in the food industry, our early careers' talent plays a big role in that. We want people who are not only ambitious for themselves, but for the business and their colleagues. It's a team game, every single colleague involved with the food group has a major role to play in our strategy."
George Wright, Commercial Director – Food
Food Technology Graduate Programme 2023
Want to build a legacy you'll look back on with pride? Join our Food Technologist legends of tomorrow on our most innovative grad scheme yet. Intentionally designed to help you shape the fast-moving world of retail, it's a masterclass in technical training, structured mentorship, and 360-feedback. Spanning 18-24 months, you'll enjoy several rotations which will give you a bigger picture of the business. While zoning in on the fascinating world of food technology. 
Food at M&S. Can you think of anything more iconic? Joining this programme, you'll work on the teams making some of the most innovative food products out there. Travelling to suppliers. Managing technical requirements for new product development. Attending audits. There's really not a lot you won't get stuck in to. It's one of our best programmes for getting exposure to the M&S business and brand. From food safety to legal, integrity to quality, and the importance of supplier relationships, every experience will shape your development – until you're much more than a foodie. You're an M&S foodie creating the future.
Key skills and experience 
The confidence to build and manage supplier relationships  

Initiative, adaptability, and flexibility  

A love of innovation and food  

An understanding of how to use processes and systems to deliver more efficiently  
Please note this job is closed. You can sign up for a job alert below. 
Application Guidance
Legends seize the chance to use their strengths every day. That's why we're looking to see what makes you tick through the following assessment stages:
An online assessment taking approximately 45 minutes, focusing on your individual strengths
An on-demand video interview
A final assessment stage; either at an assessment centre attended alongside peers, or a final interview
We'll support anyone who requires reasonable adjustments to their application process – just let us know before the assessments start.
Some technical programmes may ask you to complete a short numerical reasoning test or a coding assessment. And most of our assessments are untimed, but we'll make you aware of any timed elements in advance.
As a tip, avoid overly rehearsing your responses, especially for your video interview. We want you to be bold, be different, and be you.
Our Benefits
Pay
Our salaries are competitive and reviewed every year
Colleague discount
Receive 20% discount in-store and online for you and a partner or family member
Holidays
A minimum 28 days' statutory holiday per year, pro-rata if you're part time
Holiday buy
Reduce your salary to get extra holiday (conditions apply)
Bonus
We have discretionary bonus schemes depending on your role and our business performance
Pension
Save 3% of your pay into our Pension Saving Plan; we'll add 6% more
Life assurance
Cover for twice your salary up to age 70 (double with our Pension Plan)
Sharesave
Save £5 – £500 monthly for three years with the option to buy discounted shares
Sharebuy
Invest £10 - £150 monthly from your gross salary to buy M&S shares
My choices
Save on everyday costs, recognise colleagues' success, and discover your wellbeing support and benefits
Cycle to work
Bike/accessory hire with Cycle to Work, and save on tax and national insurance
SMART tech
Buy the latest technology with interest-free financing directly from your salary
Health & Wellbeing
Save on you and your family's health expenses, gym memberships and active wear
Mental health support
24/7 support from PAM Wellbeing, including free counselling, CBT and support for your family
Giving back
Support favourite charities - donate through your pay or even volunteer for them
Financial wellbeing
Information and support to help you manage your finances, from savings to money worries
Celebration time
An extra day off per year to celebrate something special to you
Virtual GP services
Free, unlimited access to a qualified GP for you and your family (UK colleagues)