24th Sept 2021
Tomorrow's legends are being made in retail (and at M&S)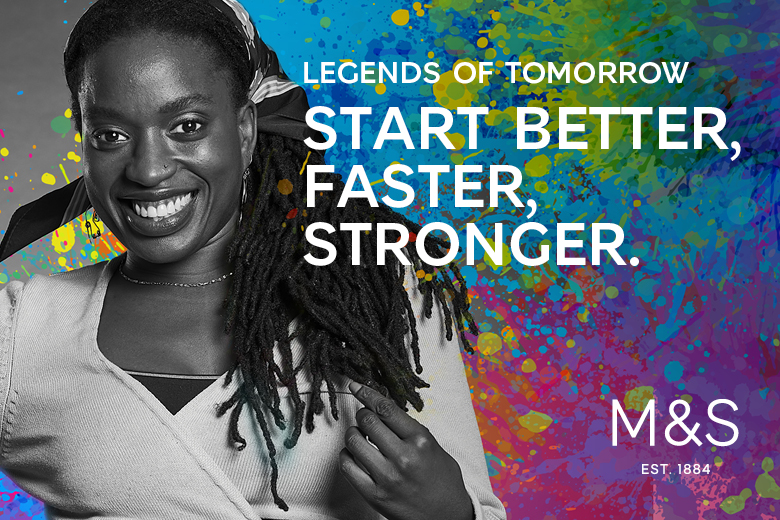 Why are more and more graduates and school leavers getting into retail? What's so attractive about the current climate to future talent who are in-the-know? And what's the increasingly important, ever-innovating role of M&S in the industry? Here it is…
M&S is going through a wave of attracting and developing some seriously impressive new recruits. Intensely ambitious and passionate up-and-coming professionals with what it takes to become the digital, creative and commercial legends of tomorrow. They want a start in their careers that will propel them to either become leaders or genuine innovators in their fields, and they identify with retail and M&S for several reasons.
Firstly, it's no secret retail is going through a period of mighty change. And with that, there comes enormous opportunity that shrewd grads and interns are jumping on. One day, we'll look back and say this was an era-defining moment for retailers – the industry's digital and technological renaissance. To come in at the ground level of this revolution, where businesses are literally treading new ground, is rare and exceptional experience. For whatever future you want it to set up.
Unique apps and technologies are being developed. Whole new strategies drawn up, tested and rolled out. Completely original products and journeys created for customers now used to seeing their world change faster and faster, every day. There has never been a more exciting or invaluable time to learn from an industry like retail, right now.
Then, there's M&S. Honestly, it's sink or swim time for some retailers, but M&S has solidified itself as a digital-first business, now way out ahead of both those categories. As a brand that's internationally recognised and aspired to, we're used to being a thought-leader and practical developer of not only quality, but sustainable products and progressive initiatives.
Entrepreneurial candidates who are already thinking about how to kickstart influential career legacies recognise the countless opportunities to be innovative at M&S. With its famously original food. Fashion and furniture that's capable of being both bold and stylish, while exploring ecological materials and ethical supply chains. And an M&S Tech team that's putting data, software development and machine learning to uses that will forever alter how convenient, intuitive and fun shopping can be, online and in-store.
Being part of this ongoing transformation will ingrain skills and behaviours – trade-specific and transferrable – which will stay with you for the rest of your career. Our graduate programme, internships, business placements and school leaver programmes – with their specialist streams, capability and leadership training – enable you to develop at the essential and advanced levels.
Whether your intention is to create your own start-up, become a CEO, or go on to thrive somewhere else iconic, M&S will help you become the complete professional you need to be – and offer opportunities to go on progressing with us, too. Discover more about the programmes that will secure your tomorrow, today.