18th March 2022
Our Veterans Commitment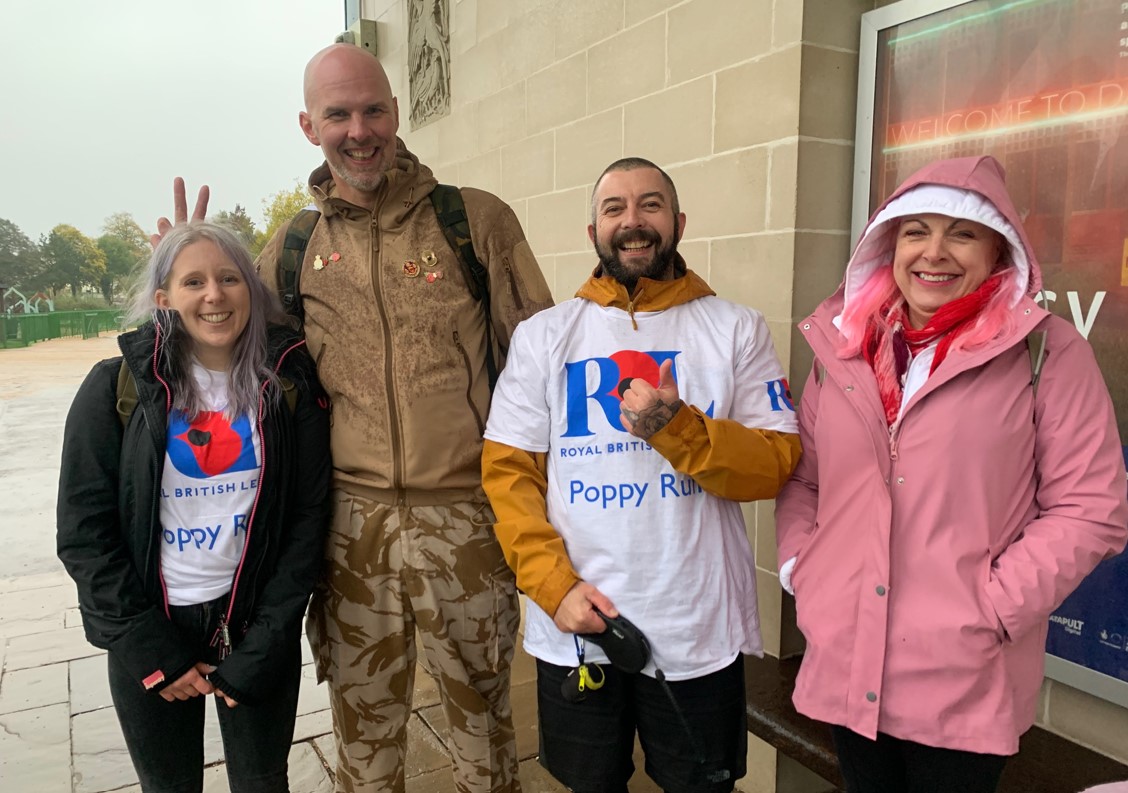 At M&S, we understand the importance of respecting and valuing each other's differences, and helping each other be the best version of ourselves. When our people can bring their whole selves to work, we know they feel better and perform better – which is good for all of us. We also know that to continue to be successful, we must understand and reflect our diverse customer base and the communities in which they live. We're part of hundreds of communities across the country – so we're supporting community inclusion causes we know our colleagues and customers care about the most.
For those leaving the armed forces, making the transition to civilian life can be a daunting prospect. Leaving the military means having to relocate, move home, find new employment, and undergo a change in lifestyle. For some, this transition will be difficult, so at M&S, we are committed to attracting, recruiting, and supporting Veterans, Reservists, and their families. We also recognise the vital role of our Reservists, and we have a policy-driven strategy that supports those who give up their time to serve.
Our People Plan is at the heart of our strategy. It is about making sure every colleague has an experience that makes them feel more than part of a team – part of a family – at every stage of their journey with us. From the way we recruit and induct, to the way we develop talent and even say goodbye, we ensure every colleague is valued as an individual; supported to be their best, to bring all their personality to work, to have their voice heard, and to be supported when things are tough, as well as when things go well.
Through doing this, we create a culture where everyone is trusted and empowered, we are honest about problems, and work together to fix them fast and learn from our mistakes. This means the colleagues who are part of our M&S family take ownership, are curious, and open to new ideas. They are what makes M&S remarkable.
Reservists
A Reservist is a civilian who is a member of a UK military reserve force. They play a crucial role in our national security, from countering security threats, peacekeeping, and humanitarian efforts abroad, to supporting communities at home. Reservists give up their time to train and serve alongside the regular armed forces when needed. The reserve forces include the Maritime Reserve Forces (The Royal Naval Reserve and The Royal Marines Reserve), the Army Reserves and the Royal Air Force Reserves.
Once our Reservist colleagues let their Line Manager know, as well as the specific force they belong to, we're able to provide the appropriate level of support, and also assist with resource planning during their periods of leave for training/mobilisation. Since we've implemented our new HR system, MyHR, there's also the option to update their Reservist status within the system.
We recognise the importance of the training undertaken by Reservists that enables them to develop skills and abilities that are of benefit to their respective reserve force, the individual and M&S. Reservists typically commit 24-40 days of training per year, and with us, they can take up to ten days of paid leave per year to attend their training/mobilisation for active service.
Our Employee Communications Business Partner and Reservist, Isabella, is grateful for the support we offer, which allows her to seamlessly fulfil her duties:
"My Army Reserves career is incredibly important to me, and I am enormously proud to serve in uniform. Managing my Army Reserves career with my full-time career can be a delicate balancing act, and of course my civilian role has to come first. That's why I am immensely grateful for the support I get from M&S to serve as a Reservist.
The 10 days of leave I get this year means I can attend my two-week annual training camp without cutting into my leave allocation, which means more precious time with my family. My boss, Vic, is also personally very supportive. She is a sponsor of the Veterans Network and is someone I can go to without worry to discuss my service requirements. I know from my fellow soldiers that not everyone is this lucky, and it's one of many reasons why I'm proud to work for M&S."
Mobilisation
Mobilisation is the process of calling Reservists into full time service with the Regular Forces, to make them available for military operations. The maximum period of Employing Military Veterans and Reservists mobilisation will depend on the scale and nature of the operation, and is typically no longer than 12 months. In all cases of mobilisation, we release our Reservists to report for duty unless there are exceptional circumstances, where the decision and reasoning will be explained to the Reservist.
During the period of mobilisation, the Ministry of Defence will pay the Reservist's salary, but the colleague will continue to accrue their holidays with us, and their continuous service will not be broken.
Support for Military Families
Our colleagues who have family serving in the armed forces may need to take time off at short notice, either before, during or after the family member is deployed. This could be because of caring responsibilities, childcare or support of the serviceperson. Our Line Managers will always try to accommodate these types of requests where possible, by either rearranging working hours or allowing colleagues to use their holidays. If none of these are suitable, they may consider offering a reasonable period of unpaid leave.
Being part of a military family can also mean relocating from time to time. We know that this can be stressful and challenging, particularly when children are involved. At M&S, we will always try to support our colleagues if they need to transfer to another store, helping as much as possible with the adjustment process.
Veterans Network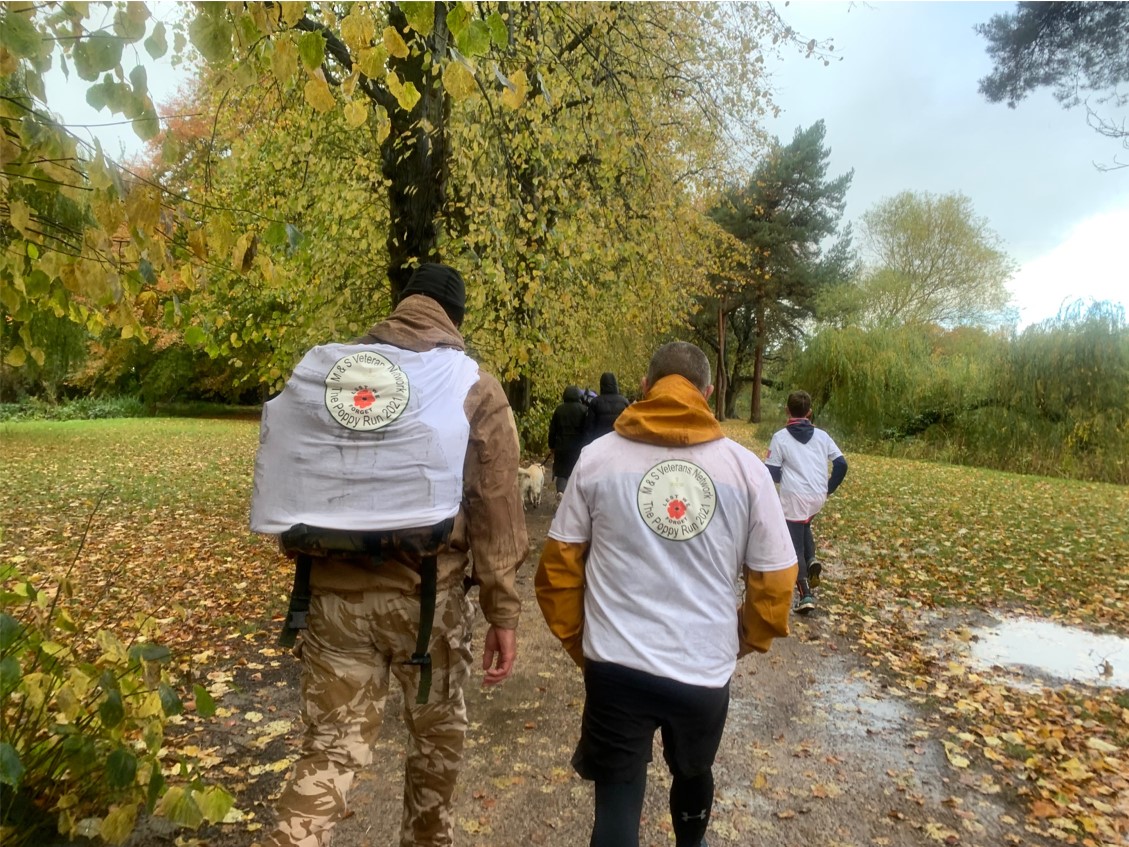 A community of ex-forces personnel and families, our Veterans Network has recently grown from 30 to 130 members, and welcomes anyone interested in M&S' commitment to the Armed Forces Corporate Covenant. The network provides a safe space and aims to raise awareness of veterans in our workplace, and supports business-wide activities relating to the Armed Forces Community.
Last year, the network relaunched within M&S, and has gone from strength-to-strength. Our commitment to our Veterans is second-to-none, and we've re-signed the Armed Forces Covenant, recently acquiring our Bronze Award. The network has also raised over £1,900 for incredible forces charities, The Royal British Legion and SSAFA. As a business, we've raised over £437,000 for The Royal British Legion and The Not Forgotten charities.
Working alongside various departments, we also now have tailored policies and guidelines that help support all members of The Forces Community, and have participated in a number of important events, with the primary objective of helping raise awareness and support for the forces community. We also encourage our colleagues to use their volunteer days to support various forces charities.
That's not all though, we're currently in the process of applying for our Silver award with the Armed Forces Covenant, continuing to raise money for Forces Charities, such as Combat Stress' March, Deaf Veterans for Deaf Awareness Week in May, SSAFA's 13 Bridges in June and the Royal British Legion in November.
For careers week, we're hosting a C.V workshop tailored to The Forces Community. We're sponsoring the Forces Family Awards Ceremony in April, and have just signed up to the Careers Transition Partnership and Forces Family Jobs sites to support recruitment of all members of The Forces Community.
Support for the community stems throughout our business. Our CEO Steve Rowe recently personally donated £5000 to The Not Forgotten Charity, and the painting he bought from the charity is now on display at our Support Office in Waterside. He also donated £300 to the SSAFA when we completed the 13 Bridges challenge in London for last year's Armed Forces Day. Crucially, he remains committed to supporting the Armed Forces and making M&S a place where they can bring their whole selves to work.
Colleague Stories
One of our Store Managers, Ryan, is also grateful for the wellbeing we offer to all our colleagues, which has helped him on his journey into civilian life:
"As a Veteran of the British Armed Forces, it was easy for me to transition from military life to civilian life. However, M&S has helped me and my family through their Wellbeing platform. I am now in a leadership position and able to share my experiences with other Veteran colleagues. I particularly like working with our charity partners to recruit ex service personnel roles into M&S."
Our Fire Health & Safety Officer, Store Operations Assistant and Store Business Involvement Group chair, Neil, joined M&S as a temp in 1987, and recognises how far we've come on our journey to support Veterans:
"I originally tried security work, but found this boring and not challenging, so I joined M&S. M&S's commitment to supporting veterans is now more established, with our Veterans network and contacts to speak to, who actually understand how we feel in good and bad times.
Back in 1987, when I joined as a temp, there was no recognising the forces, it was as if we never existed. Even when I had to go on reservist training, it was looked upon as inconvenient with no support - thankfully this has changed."
Our Maintenance Technician and Chair of The Veterans Network, Heather, is an advocate for our Veterans/Reservists and is passionate about helping M&S achieve our Inclusion & Diversity goals:
"I became Chair of The Veterans Network back in 2020. I took on this position because at the time, I felt there was not enough support available tailored to The Forces Community. I also missed the social aspect of being in the military, and wanted to ensure that all members of The Forces Community here at M&S got that sense of normality and support back. Since then, the network has gone from strength to strength."
Wellbeing Support
Alongside our policies, colleague Inclusion & Diversity networks and manager support, we also offer all colleagues, including Veterans, Reservists or their immediate family in the armed forces, our wellbeing specialists called PAM Assist. They can provide confidential guidance about wellbeing, including mental, physical, emotional, and financial health.
Also, we offer full access to the Unmind wellbeing app, which is full of easy-to-use expert tools, including sleep and stress resources. Colleagues can also share access with a family member or friend who may be suffering.
We're proud of the steps we've taken to become a more inclusive place for all, we know there's still more to be done. We're passionate about making our internal communities feel safe, and that, as previously mentioned, our colleagues feel they can bring their whole selves to work. Our colleagues and customers have made M&S the place it is today, and without them, we know there would be no M&S.