7th August 2020
Turbocharging Our Distribution At M&S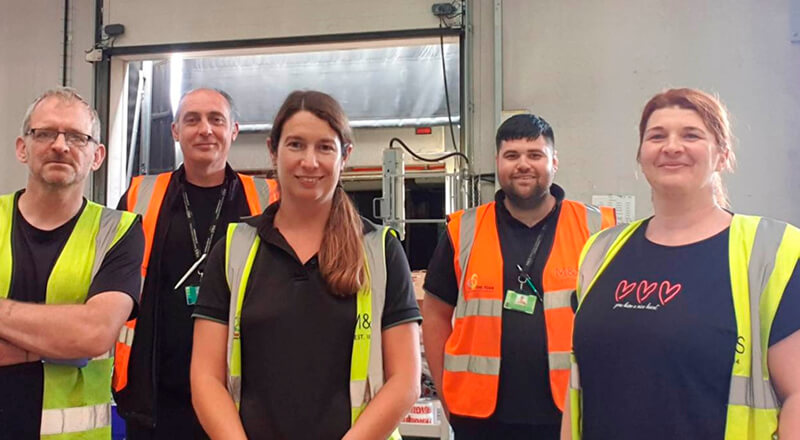 Colleagues in our distribution centres have done an outstanding job over the last few months, playing a pivotal role in serving our clothing and home customers as demand ramped up during COVID-19.
From IT to Operations Teams, Trainers to MI and Analytics, it takes a lot of hard work behind the scenes to make these things happen and our M&S family have done an outstanding job!
Some initiatives that have really helped accelerate our capabilities include the re-opening of our Mezzanine – a 5-floor self-contained manual warehouse which was built last year to be turned on to increase capacity during peak season.
Even though it was months away from opening for the upcoming Christmas period, our teams brought it forward to help meet the increasing demand on our products.
We also utilised auto-bagging technology (which does what it says on the tin!) adding additional packing capacity of an additional 45,000 items a day to meet customer demand; whilst also adapting a distribution centre normally used for regional stores to help meet demand from M&S.com.
In reaction to the demand for online food deliveries, we also introduced Food Boxes which the team have been delivering at an increasing rate as lockdown continues in different shapes and forms for many across the country.
It's this sort of innovation, and dedication from our colleagues that ensures we are always all in for our customer.