25th Oct 2021
The RISE Programme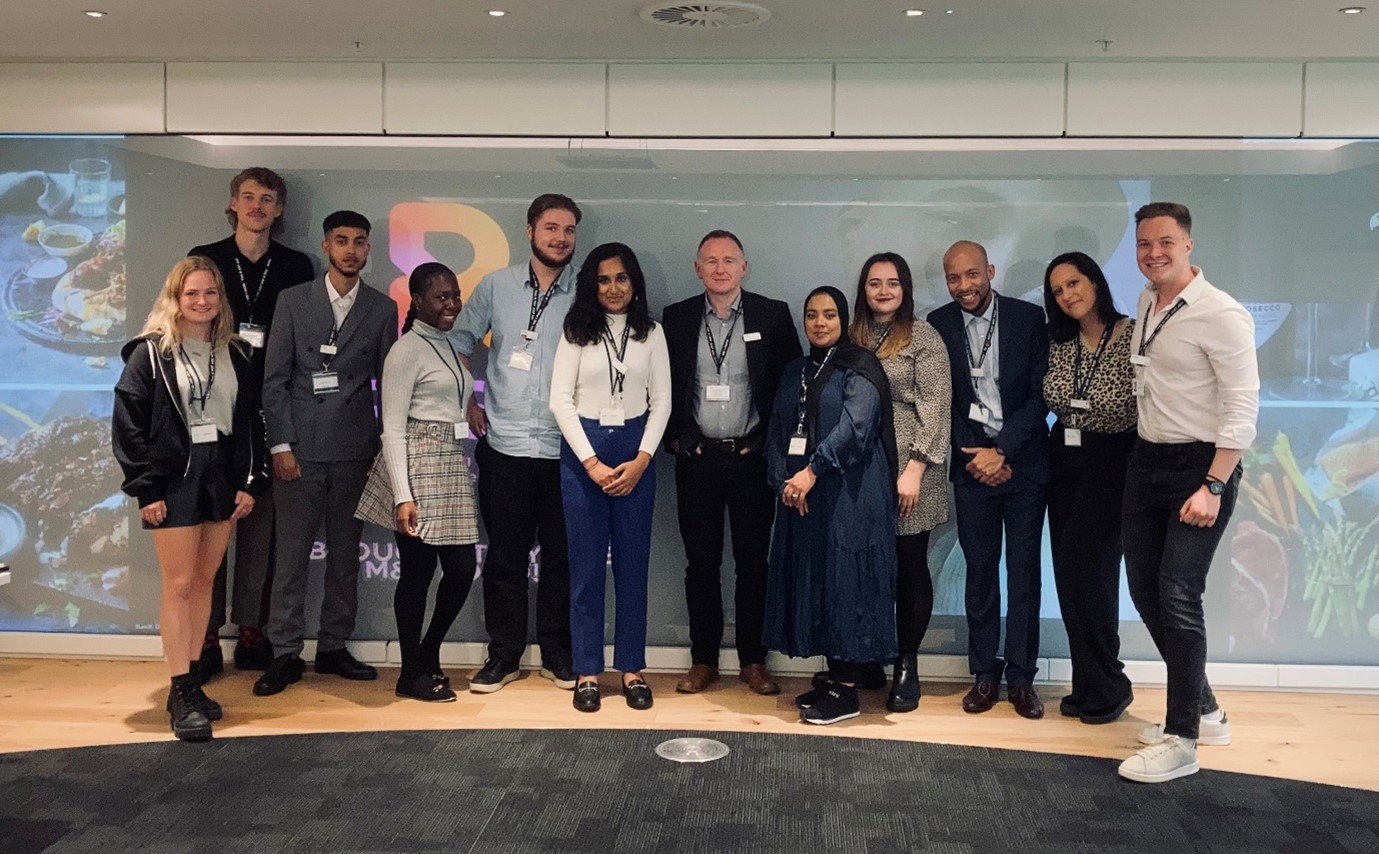 At M&S, we're proud of the steps we've taken to become a more Inclusive & Diverse workplace for our colleagues. We've worked hard to ensure that all our colleagues, regardless of their background, have the same access to opportunities as everyone else.

Our new scheme, The RISE (Recognising Internal Store Experience) Programme, bridges the gap between our Stores and Support Offices by introducing a new career path, making it easier for our colleagues to progress internally. The programme's foundation has been driven with an Inclusion & Diversity focus, ensuring that our advertising, recruitment and selection processes, and all elements of candidate engagement are approachable and achievable, regardless of the applicant's background.

The programme has been hugely successful, with over 150 colleagues applying to the programme from different areas across the UK. Over the next two years, successful candidates will have the opportunity to rotate through various placements within our Food Group. They will also be supported with training and development to enhance their knowledge and experience, which will ultimately lead to permanent roles at the end of the programme. We can't wait to watch them grow and reach their full potential!
Amy
"I began working for M&S as a part-time role to supplement my income with a second job as an A-Level teacher while studying a Masters in Manchester. I enjoyed working for M&S, and five years on, I have gained a wealth of experience in both the food department in Altrincham and our academy in Manchester Market Street.

I am now embarking on my new chapter as a RISE Delegate. I am passionate about food, believe in our business and the direction it is going. So, it only made sense to take this opportunity by the horns and run with it! My first assignment is in Buying - I LOVE IT! It's fast-paced, dynamic and incredibly interesting. I am learning about macroeconomics, the wider variables affecting our products, from production to building and maintaining great relationships with our suppliers.

I could not have asked for a better line manager, he's been incredibly supportive and patient. He stretches and challenges me each day and ensures that I have an enjoyable and enriching experience at the same time. One of the best parts has definitely been the food tasting for Summer and Winter 2022 lines. Everyone in the office at Waterside has been open, warm and welcoming, and I cannot wait to learn more as we go."
Brett
"I originally came into M&S through the Princes Trust Programme 4 years ago. This was a get into work scheme, giving young people experience in the workplace. This fortunately turned into a job in the M&S Norwich academy Foodhall, and since starting, I have been enthused to do more within the business.

I eventually stepped up over Christmas as a section coordinator, and then went into a section-co role on womenswear clothing at the start of 2020. Unfortunately, this was a brief role, as clothing shut down at the start of the pandemic, and I moved back to foods to lend my support. I became a Team Support Manager in October 2020 in Sweetbriar Simply Foods, looking after ambient foods. Moving to simply foods was a fantastic opportunity, especially leading up to Christmas, to give me more opportunity and development.

When I noticed applications for the RISE programme were open, I thought it would be brilliant to use my store knowledge to impact change on a business level. Now I am a RISE Delegate within Supply & Demand Planning, and love learning how the Support Offices help achieve the business' goals that improve our stores nationwide. We get two more placements in the first year of the RISE Programme, and I am excited to learn about more aspects of the Food Group."
Sophie
"I have worked at M&S for 3 years in January, and came most recently from the Aylesbury Town Centre Store in Home Counties North. I've worked in 2 different stores, and previously have been a Customer Assistant, Section Co, and most recently, a Team Support Manager. I now hold the position of Rise Delegate within Store Performance.
The Store Performance Team is my first appointment of 3 in my first year. I feel this has been a great first placement, as I can really understand a lot of the principles of what we were doing on the sales floor with stock, and why, by looking at these stock issues and going to visit stores. I have also learnt about sales and stock flow within the company, as well as planning for events.

The move from Store to Support Office was exciting. It's interesting to see the other side of the business and understand how much goes into producing what we have within stores, and all the different stages to get the product from the supplier to the sales floor. It has been a real eye opener; I never knew there were so many roles and people helping us in stores to ensure we look good and have what we need for our customers. Everyone has been so supportive of us during our move, taking time to explain and show us how things are done and why. This has been such a great opportunity, and I am so grateful to the colleagues around me who have helped me on my journey."
Fiona
"Prior to joining the RISE programme, I worked in the King's Road, Chelsea store for a little over 4 years as a Foods Customer Service Assistant. My first placement in the office is Store Performance, which I'm really enjoying. Last week, I went on store visits to Dalston, Hackney, Stratford and Canary Wharf, all of which are new or renewal stores. Now I'm in Leamington Spa, which is due to reopen its Clothing and Home Department on Wednesday. What a great way to start my new role!

I must say, coming from the store has personally made the transition that little easier, particularly in the Store Performance department, as I was involved in Accuracy & Availability processes while I was in store. I didn't think those skills would ever come in handy again, but lo and behold, they've been really useful during my trip to Leamington Spa.

As many store colleagues can relate to, it can seem challenging to move from Stores into Support Offices. To have an opportunity like the RISE Programme makes me feel so grateful, as I was keen to progress my career at M&S shortly after graduating from University. During my short time at the Waterside Support Office, it's been nothing short of amazing. I'm excited for the future, and I'm happy to be part of the Support Office"