5th June 2020
Taking Action on the Issues That Matter the Most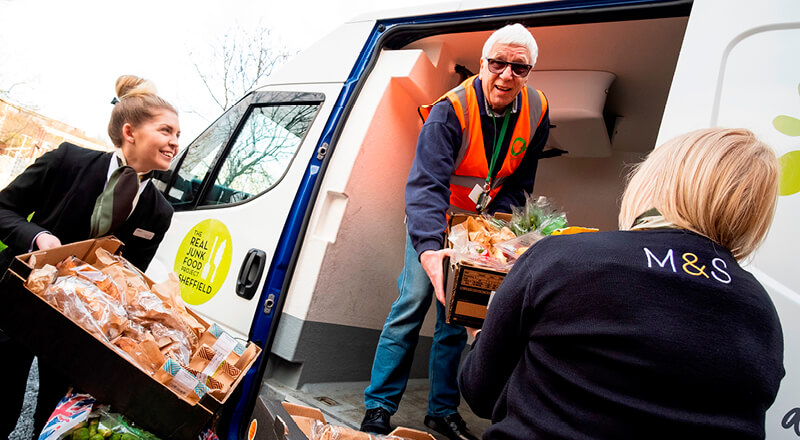 The way our M&S family have rallied to deliver for our customers, colleagues, suppliers and communities over the last couple of months has been incredible and is a timely reminder of just what we can do when we put our minds to it.
As we continue to learn the lessons of our response to Covid-19, we know that more than ever customers and colleagues (current or potential) will be looking even more to brands that they can trust and have confidence in.
Our Plan A report 2020 has shown how we have been taking action on the issues that matter the most, what we have achieved and how we are creating a more sustainable future for the whole M&S family.
Our colleagues are rightly very proud of what we have all achieved. See some of the highlights here:
People Highlights
We've donated £23 million to community causes, with colleagues volunteering an incredible 46,398 hours to support community causes.
We've supported 254,165 people in our supply chain globally since 2017, including our Emerging Leaders training programme.
During the COVID-19 crisis, we have supported Neighbourly, with the Neighbourly Community Fund becoming one of our Sparks charities, and the NHS through clothes donations and our Rainbow Sale.
Product Highlights
We've seen a whopping 160% increase in our food redistribution from 2017/18, supporting 1,500 local charities. This has been enabled by new app technology rolled out with Neighbourly which has seen many stores more than doubling their food redistribution rates. Over one million meals have been donated since March!
Our Shwopping scheme– launched with Oxfam in 2008 – has seen 35 million items of clothing donated by generous customers: 1.8 million over the last year alone.
All of our clothing now uses 100% sustainable cotton through the Better Cotton Initiative.
As part of our response to COVID-19, we launched our 'All in this Together' t-shirts with 100% of the profits going to NHS Charities Together. The t-shirts were created from surplus store stock to ensure no product went to waste while supporting a fantastic cause and enabling our customers to do their bit.
Planet Highlights
77% of our total packaging is currently widely recyclable, and we aim to make it 100% by 2022.
We have stopped using non-recyclable packaging like black plastic and polystyrene and have launched initiatives including our take-back scheme, so customers to return packaging to us.
We are also looking into new technologies to reduce waste, such as melting and reusing plastic bags.
Read the full Plan A Report here.