30th March 2020
Stronger Together at M&S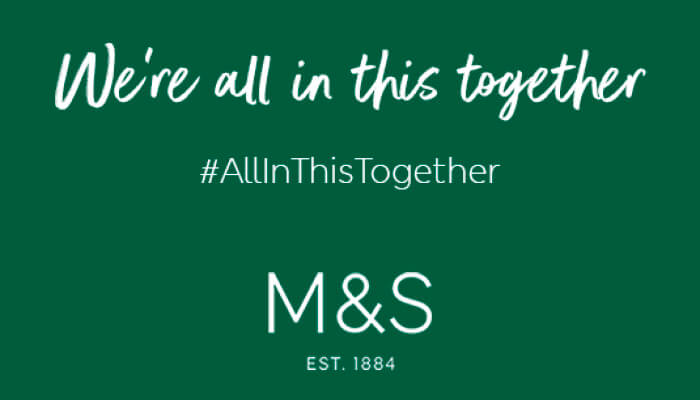 Like every other business, these last weeks have seen us adapting to the new situation we find ourselves in and the new rules and laws that are being put into place.
The health and safety of our M&S family – colleagues, customers and candidates - is extremely important to us. Therefore in the current situation related to the coronavirus (COVID-19), we're leveraging our digital capabilities to ensure a safe recruitment process.
In the above short video our chief executive, Steve Rowe, thanked all M&S colleagues for the huge efforts they're making to help customers. He also explained what M&S is doing to meet the challenge of COVID-19 and come out stronger, together.
You may also notice our vacancies are reflective of the current situation, so why not stay connected and let us know you're open to considering future opportunities with us by joining our Talent Community? You can also follow our social channels on LinkedIn, Twitter and Facebook to keep up to date on M&S news.
From the amazing store colleagues who are doing their best to feed the nation whilst putting the customer at the front of everything we do, to those who are adjusting to working from home and ensuring our business can react quickly and provide the service we pride ourselves on – it has never been more apparent that we're all in this together.
Discover some of the things we're doing to help our customers, wider community and colleagues during these challenging times.
As our CEO, Steve Rowe so eloquently put it, "It's the kindness and support that we give to each other that will help us get through these unprecedented times."