19th October 2020
Justine is setting the path for a constantly improving Logistics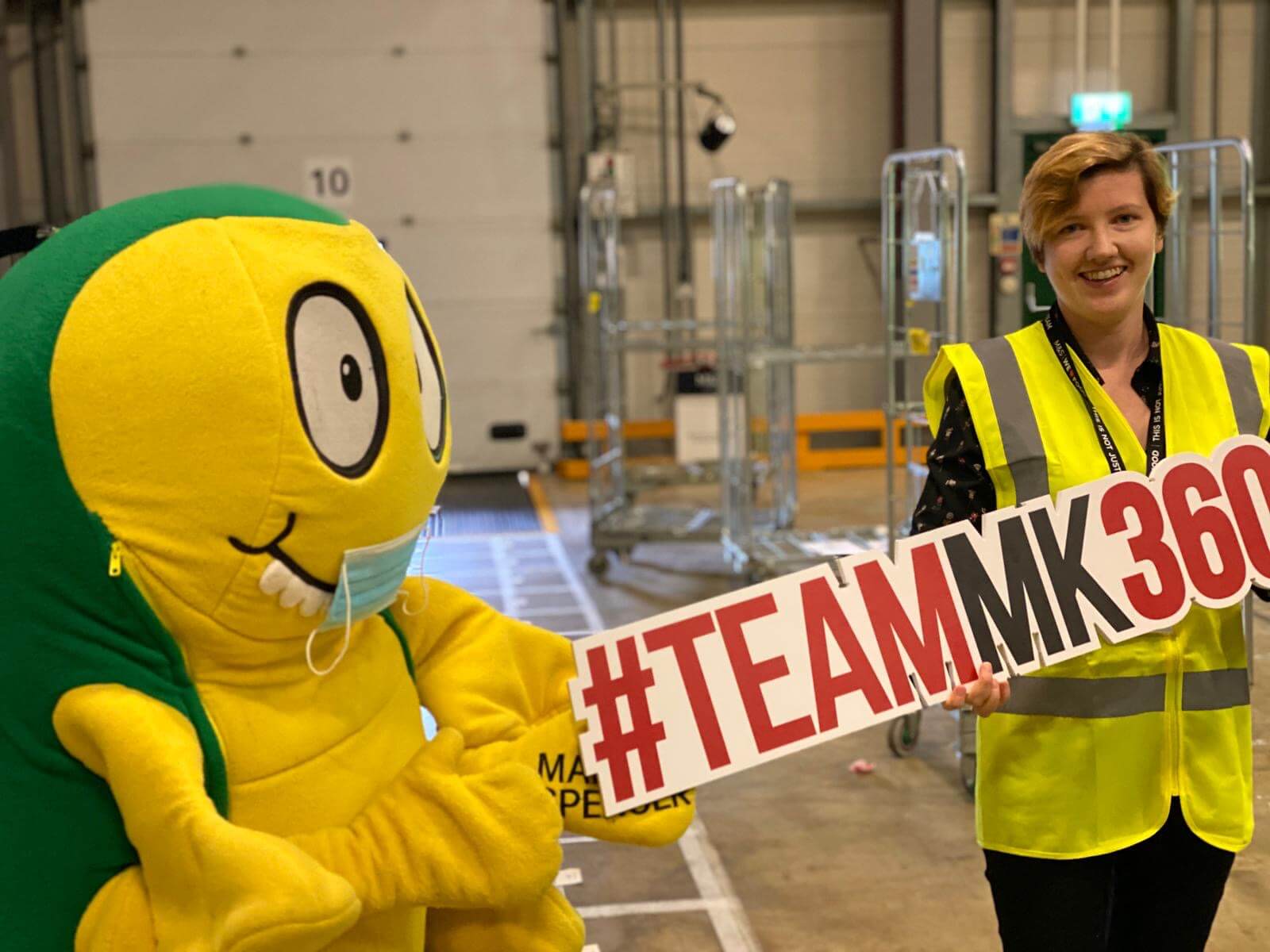 There are many moving parts when it comes to Logistics at M&S, and our Food and Clothing and Home businesses each come with their own challenges to ensure we always deliver our products to our stores in the best possible way.
In her role as Strategic Network Design Manager in Food Logistics, it's Justine's role to understand the future capabilities of our food business by designing and optimising an end to end network to drive efficiencies, cost savings and provide an outstanding service for our business – one which always puts the customer first.
"I need to figure out all the necessary requirements for our food business to grow from a logistical point of view. During peak season, we needed to ensure each of our stores were receiving the right amount of stock at the right times and to enable that, we needed an additional centre to manage the flow of product and provide relief for our other distribution centres."
Working closely with our partner XPO Logistics, Justine and her team brought on a brand-new distribution centre in Milton Keynes to help achieve our goals.
"The individuals in my team in Food Logistics are great to work with and we are all working hard to improve the network for our customers. By assessing its location, capacity, facilities and cost – together we decided the site in Milton Keynes met all of our requirements."
Setting up a new site is no small feat. From supply chain, trading and finance, to procurement, legal and transport just to name a few - Justine needs to work with a large number of stakeholders in the business to make sure everything is right for the business, every step of the way.
"Introducing new sites impacts a lot of different business areas so we have to be very flexible and manage everyone's timelines and needs. Strategic partnerships like the one we have with XPO logistics are key."
Is a career in Food Logistics for you?
It's clear that Justine is meticulous when it comes to her role and her strategic vision for a constantly improving food logistics network plays a crucial role in our business.
"As we continue to modernise the way we do things here at M&S, we need to be really reactive because every week something on the pad will change. We always need to put the business first and be adaptable in a really fast-paced environment."
Are you up for the challenge? Explore our current opportunities today.