Meet Northern Ireland's Rising Star, Kevin Lennon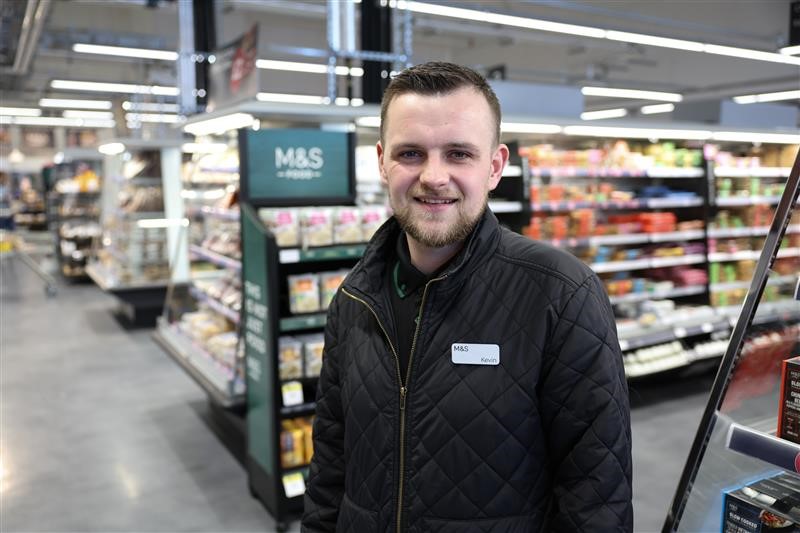 This week, M&S Lisburn's Kevin Lennon, was awarded the L'Oréal Paris Rising Star Award at The Prince's Trust Awards in Belfast. The Prince's Trust and TK Maxx & Homesense Awards recognise young people who have succeeded against the odds, improved their chances in life and had a positive impact on their local community. The Rising Star Award is presented to young people who have overcome barriers and are now in sustainable employment.
Kevin joined us through the Marks & Start programme. In partnership with The Princes Trust, the employability programme seeks to support disadvantaged and disabled people who face barriers to employment. Since its launch in 2004, the programme has 30,000 people through training and work experience.
In the year before he joined Marks & Start, Kevin suffered a series of personal traumas including drug abuse, breaking his back after a fall and the devastating loss of his only brother Patrick to suicide in February 2021.
Kevin said: "My life is the complete opposite now to what it was over a year ago. I wasn't really living; I was just getting by and had nothing to look forward to. I was struggling through every day.
I heard about a course run by The Prince's Trust in partnership with Marks & Spencer. The course has given me a life and given me the chance to meet good people. The Prince's Trust and M&S have changed my life for the better.
It is my first proper job and it feels brilliant. I now have a completely new attitude to life. If I can do it, you can too."
Tracy Lowry, Marks & Start Co-ordinator for the M&S Lisburn store commented: "It has been both a privilege and pleasure to be a part of Kevin's recovery and renewed sense of purpose and belonging. His commitment to the programme, after facing a series of challenging and life changing events, is truly inspirational and we are delighted that his determination to make changes in his life has been recognised and rewarded."
Huge congratulations Kevin!
For further information on the Marks & Start programme click here.