19th May 2021
Nurturing a culture of data driven and digital-first ways of working at M&S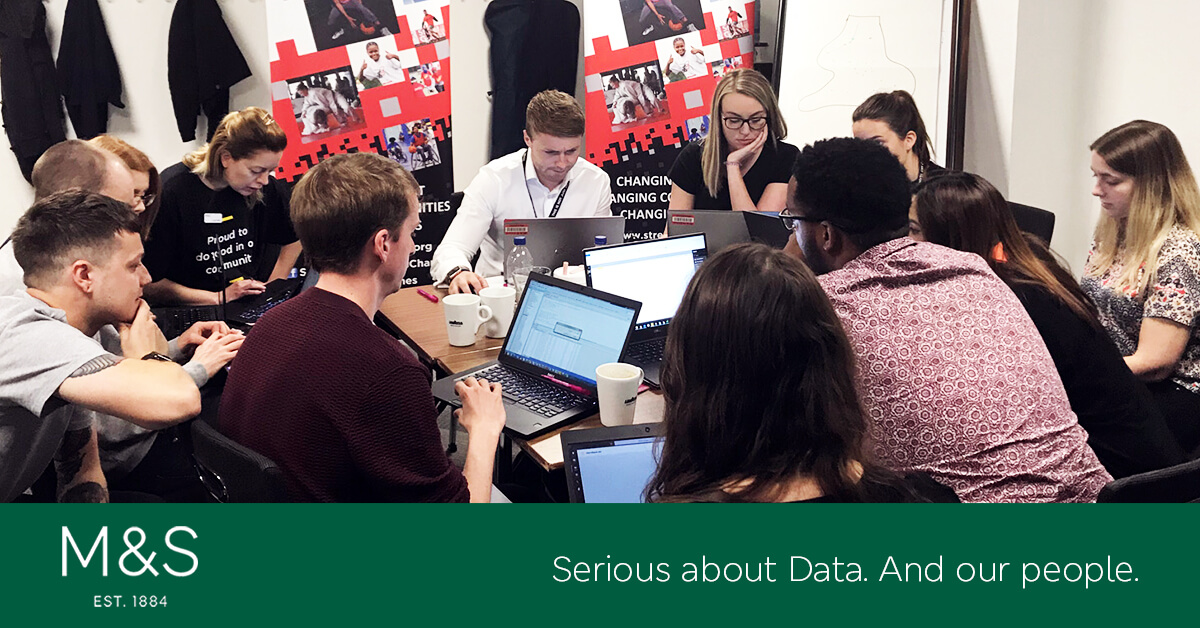 Our digital and data teams have started a journey that will fundamentally change our business, and how our customers shop with us – both today and in the future.

This impressive team of experts are striving to be bold, experiment, and challenge ways of working which is crucial for our transformation into a world-class data-driven organisation. But to really drive this forward, we know that we need to accelerate the growth of data literacy throughout all of our teams, enabling every colleague to understand data and the part in plays in their decision-making, and to cultivate a culture where this is second-nature.

By introducing a range of learning programmes at various levels through our BEAM Academy, from foundational (our very own 'Data Citizens') through to our 'Data Practitioners' and leaders, we are able to provide our colleagues with the resources that suit their requirements and their current level of digital & data capability.

Brand new to our offering this last year has been our Data Technician Level 3 Apprenticeship programme delivered in partnership with Babington which is designed for colleagues who already use data in their role, and want more confidence in extracting it, analysing it, presenting it and deriving insight from it. Being the first retailer to market with this in November, we are excited to now be recruiting for our 3rd cohort this month!

For our colleagues who are more comfortable in using data day to day but want to advance their technical skills or may be considering a future in a more data-focused role, our Data Analyst Fellowship provides a great opportunity to learn coding and data science techniques that can be applied at M&S. While we know not everyone wants to be a Data Scientist, here at M&S we need everyone to have the skills and confidence to help drive our digital transformation forward.

We recognise an apprenticeship isn't right for every colleague, and that's why BEAM Academy also has even more learning accessible to all via our learning hub. Our BEAM Academy platform provides a one stop shop to access a range of tools and data that previously were only accessible in certain areas of the business.

With over 400 hours of self-guided learning modules available, live webinars and industry-recognised certifications, the BEAM Academy has become a real guiding light for the use of data across our business. Not only has this grown the potential of our data, but the potential of our colleagues whose hands it is in.

With all of this activity and numerous events held throughout the year - from Digifest, our Charity Data Days and Hackathons which all engage and feed our colleagues curiosity and learning, it's clear that we are serious about Data, and our people.