22nd Sept 2021
Meet Vicky, Gender Equality Network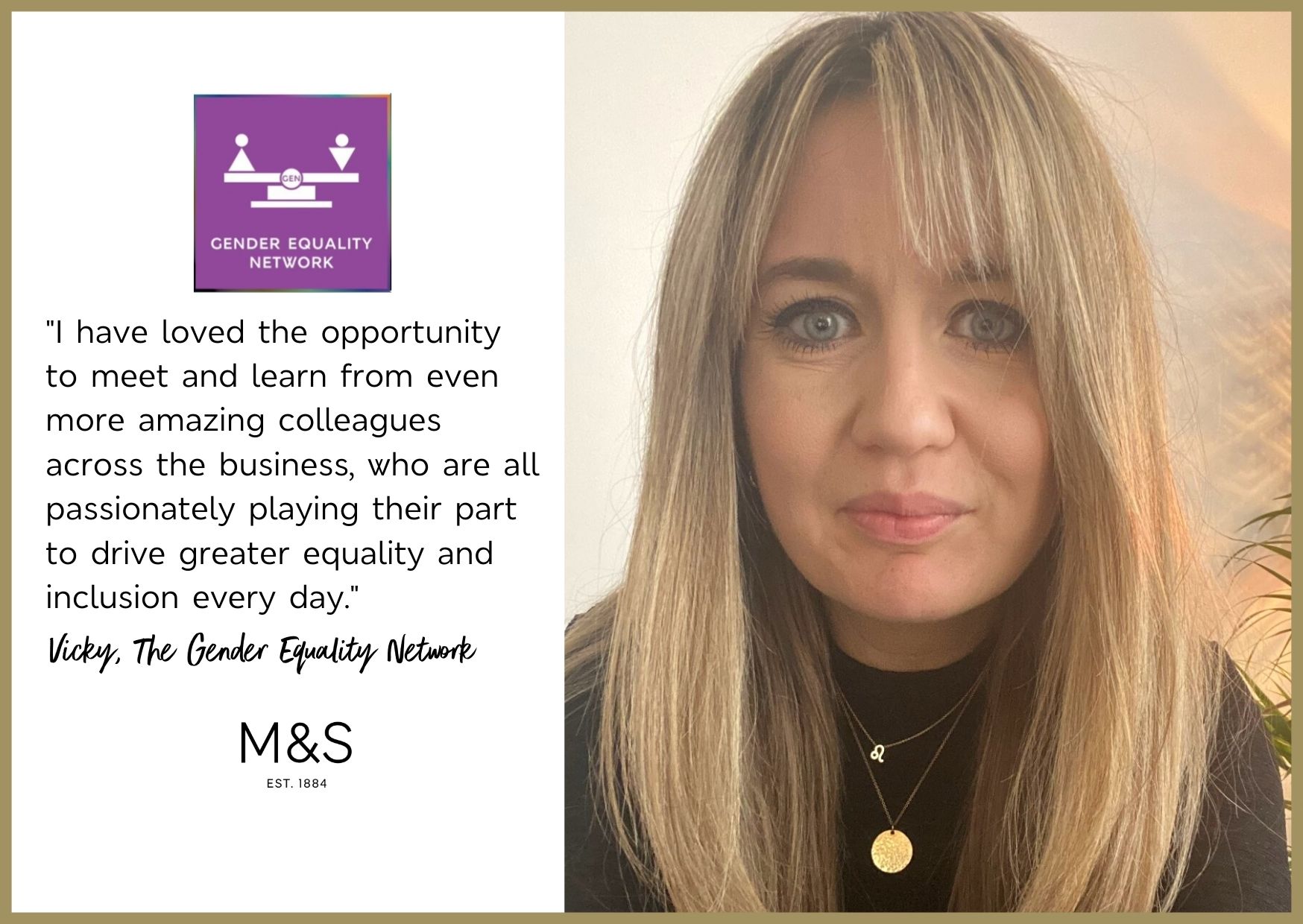 Having been at M&S for almost 15 years, Vicky feels fortunate to have had a career that has allowed her to travel around the world and work on many exciting projects.
"I have also had the privilege of working alongside colleagues who have inspired me, encouraged me, and acted as both role models and mentors. As a leader now myself (of 13 women), it was really important to me that I pay this support forward. After being involved in the 2020 National Inclusion Week and Black History Month, I understood how integral the Colleague Networks are in enabling positive culture change. This inspired me to continue as an ally by becoming a member of the Gender Equality Network."
Our Gender Equality Network is focused on delivering a gender-balanced workforce. We raise awareness of gender challenges and encourage the development of female talent in order to promote a better gender mix at senior levels.
"I have loved the opportunity to meet and learn from even more amazing colleagues across the business, who are all passionately playing their part to drive greater equality and inclusion every day. I hope, as a network, we can amplify the fantastic role models we have within our network and inspire the leaders of now and the future!"
If you'd like to learn more about our Inclusion & Diversity networks, visit our Inclusion & Diversity page here.