Meet Tom! Head of Hospitality Development
This week, we spoke to Tom Rawlinson our Head of Hospitality Development at Marks & Spencer about his role.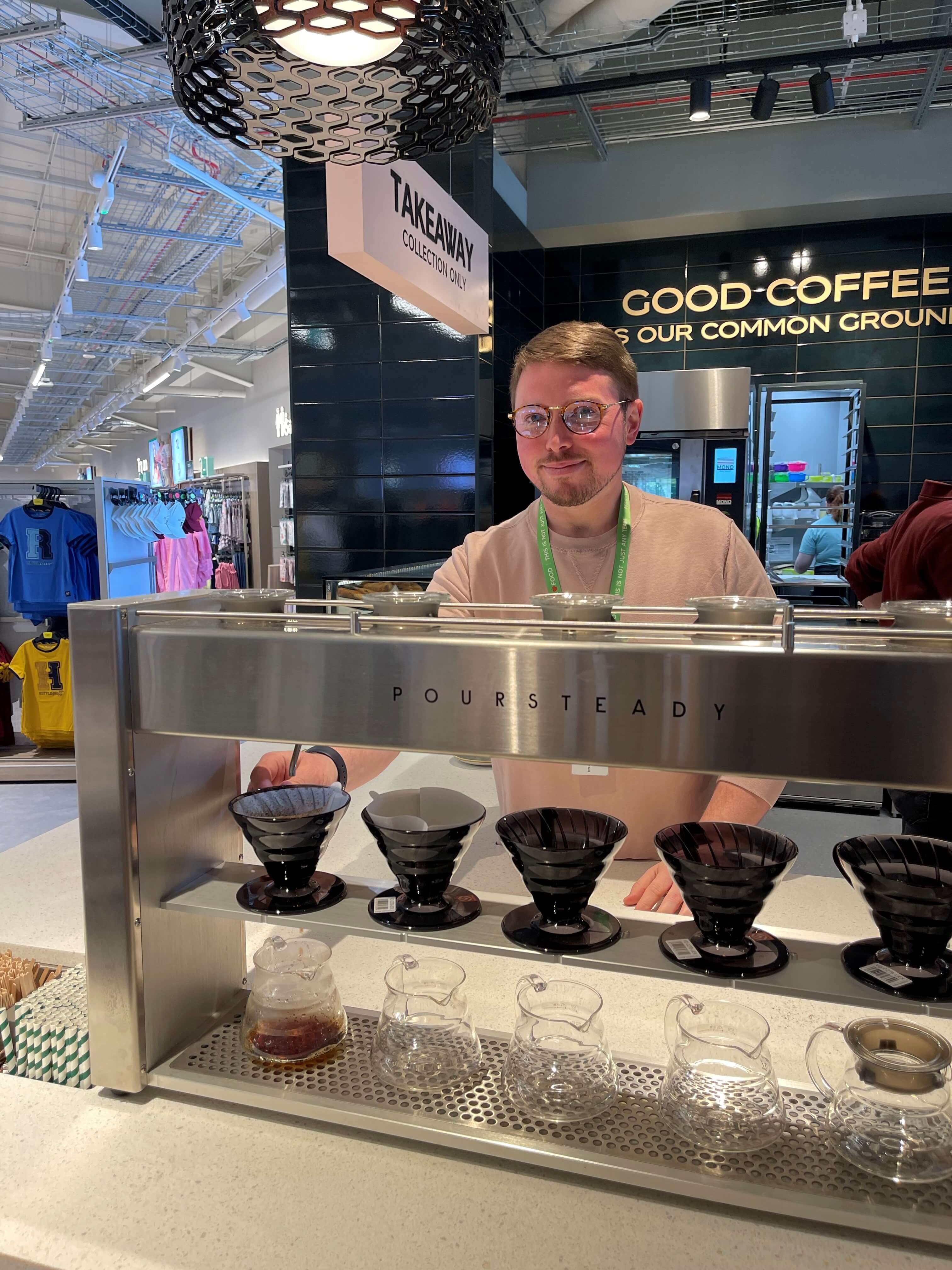 Can you tell us a bit about your role at M&S?
My team and I are accountable for the development of new hospitality formats, propositions, and concepts, as well as coffee development. For example, we look at new types of coffee shops to deliver on different customers missions, and new product concept propositions to attract new customers.
Why did you originally apply for a job at M&S?

 
It was the people. I started working for M&S when I was 17 in the evenings after college. I got a place at university but deferred it for a year as I was offered a place on the "young managers" scheme in M&S at the same time. I jumped at the chance to be part of that scheme as I loved more than anything working with customers and colleagues at M&S, making sure customers got what they wanted and making sure colleagues got the best out of work. 17 years later and I'm still here and that is still true.
What's the best thing about being Head of Hospitality Development?
I get to spend every day talking about the thing I'm most passionate about, Coffee! I love food and drink but especially coffee. My hobby is coffee; roasting it, brewing it, serving it, reading about it. And thanks to M&S I'm in a role that maximises that passion.
I've always felt that if you do something you love you it will never feel like hard work, you be great at it, and ultimately more successful. I definitely feel like I'm in that role now.
What product are you most proud of?
We have created the first Slushee which isn't bad for you. It's Percy Pig flavoured and made from 100% real fruit juice. That means its one of your five a day, only 78 calories, no added sugar, no added colours or flavourings, and it tastes amazing! I'm proud because this is a genuinely great product in every way and will bring in new customers to the café.
The role myself and my team played was to project manage the concept from idea to execution. This included finding the right slushee machine, working with product development and marketing to create the product, working with finance to fund the machines, and working with retail to land the concept in store.
What makes M&S a special place to work?

 
Diversity - both in terms of the people and the roles. Very few businesses have the diversity of people, experience, and opportunities that I've seen at M&S. I've seen people start in a store role and end up in international marketing for example. This can only be done if we accept people of who they are, understand and embrace their potential, and support them.
In M&S if you wake up one morning and decide you want to do something different in the company, you absolutely can with the right passion and hard work.