12th November 2021
Meet Sustainability Superstar Maisie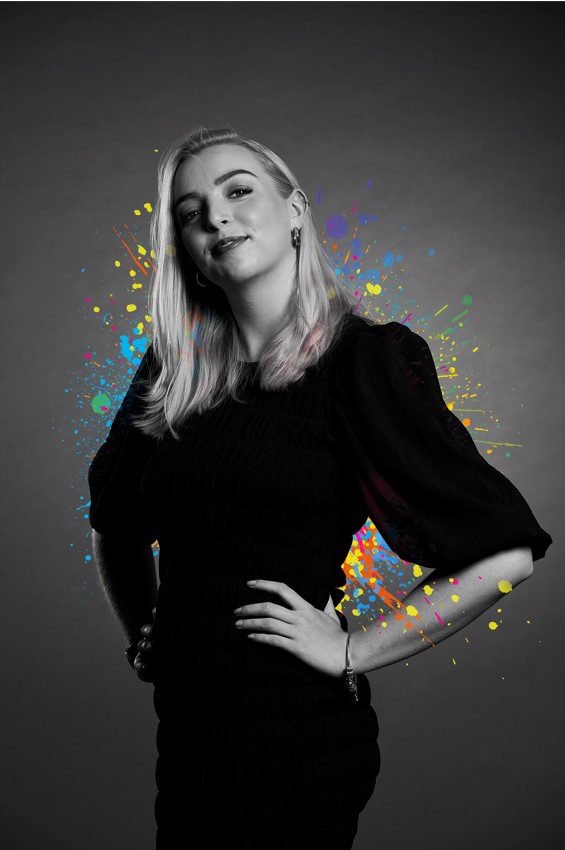 Meet sustainability superstar Maisie, whose passion for socially and environmentally conscious companies with clear commitments to sustainability and good corporate social responsibility led her to apply to an M&S Graduate scheme!
"I already knew a bit about M&S' Plan A strategy, but when doing my research for my interview, I realised we were the first major retailer to become carbon neutral and had already set comprehensive sustainability targets. This impressed me, and I made sure to mention in my interview how much I wanted to be part of reaching those targets."
At M&S, caring about the impact we have on the world around us is part of who we are. We launched Plan A, our sustainability action plan, in 2007 – because we knew there is no Plan B when it comes to our planet. But we know we need to do more. Our customers, our colleagues, our suppliers, and our shareholders all want to know that we are doing the right thing for our planet.
The climate emergency has accelerated rapidly since we launched Plan A more than fourteen years ago. To face that emergency head on, we are building a more sustainable business at the heart of our core strategy to ensure that the planet – and M&S – are in better shape for the future.
That's why we have reset Plan A on our mission to become a net zero business across our entire value chain by 2040. Net zero means simply that we don't add any more greenhouse emissions to the atmosphere than we take out of it.
"As soon as I spotted an opportunity to work in Plan A, I knew it was a graduate project I wanted to go for. I have just completed a placement in the C&H Plan A team, which works across all business units in clothing & home, but we also have a Foods team, Central team and International team."
We recently introduced a fourth pillar to our sustainability strategy: circularity and waste. Our commitments in this area are;
We will define M&S circular principles and implement them within our teams
We will introduce Circular Fibres
We will actively measure and reduce supply chain waste
Maisie's role in the team was to support the creation of a new circularity strategy, researching and benchmarking our progress in this area of sustainability against our competitors, and support the development of new products designed with circularity principles in mind. She also developed and led training sessions on circular design and the circular economy for designers, buyers and technologists.
"In my first few weeks in the team, I represented M&S at a 3 day virtual circularity conference, where I participated in workshops with representatives from other brands, suppliers and industry experts, and heard about the latest circular fabrics and technology advancements. I shared the most important takeaways with the team and considered the learnings when applying them to my own work at M&S.
As a team, we often share relevant articles or resources, like webinar invites, as sustainability is such a fast-moving industry, and it is essential to be up to date with the latest news. We also regularly check on what our competitors are doing – I carried out a 'comp shop' to find out what sustainable jeans are already on the market and how they are marketed to customers."
At M&S, we want to share our great progress with the rest of the business and our customers, so we're working with our marketing teams to ensure we get the message out in the right way. The UK's Competition and Marketing Authority recently introduced new legislation around sustainability claims, so Maisie is supporting the research to ensure that we adhere to the new guidelines, whilst making our sustainability messaging engaging and interesting for customers.
Ready to Apply?
If you're like Maisie, and eager to join us on our sustainability mission, head over to our careers site to view our Early Careers programmes, which are now open for applications here.