In 2023 Assistant Knitwear Technologist, Sophie Bennett, was recognised in Drapers 30 under to 30 celebrating rising stars in the fashion retail industry. We spoke to Sophie to find out more about her career.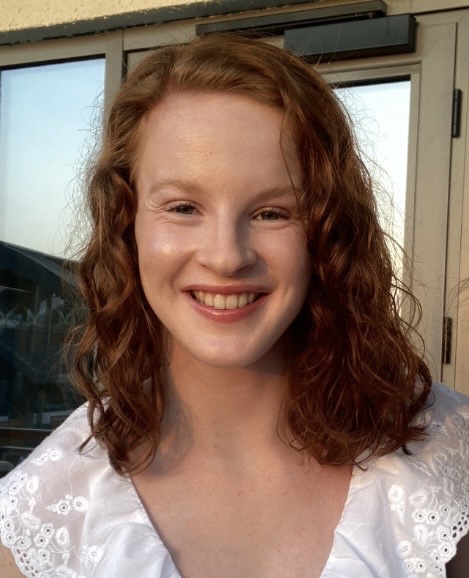 Sophie joined M&S four years ago, a week after she graduated with Distinction from The Fashion Retail Academy in 2018. She began her career as a Technical Admin Assistant in Lingerie, where she worked across the team to gain insight into a wide range of product areas from sleepwear, through to bras, as well as helping support the Fabric Technologist.
Sophie explains why she originally applied for the Technical Admin Assistant role – "I'd previously completed some work experience in buying, where I then discovered the technology role within the workplace. From working alongside the team, learning about the fit and fabric development and the innovation side of the job, I knew this was something I definitely wanted to get involved in."
In 2021, Sophie took on her current role as Assistant Technologist in Knitwear.
When asked about her role, Sophie said, "Working on Knitwear, I assist across Men's, Women's and Kidswear covering both the product technologist and fabric technologist aspects of the job. I love getting to see the product through from initial yarn development to the end-product!"
In April 2022, Sophie was awarded M&S's internal "Anything but Ordinary" Award, and she has also been added to our Future Leaders Programme, which gives high potential colleagues the skills they need to become future leaders.
In August 2022, Sophie was seconded to the M&S offshore team in Hong Kong as a Product Technologist. She played a key part in both the Hong Kong team and UK teams. Her secondment was also extended so that she could deliver further training to colleagues.
We asked Sophie what makes M&S a special place to work – "After working for the company for nearly 5 years, I still don't have the 'fear' of coming to work or getting up in the morning. I thoroughly enjoy working in a team, bouncing ideas off each other. M&S was where I started my career, and I wouldn't change it if I had to look back. It's a great place to be supported by knowledgeable and experienced individuals and teams to help begin and grow your career."
In five years time, Sophie hopes to still be working with technology with the aim to become a Technologist. She says, "I'd love to be a Technologist at M&S helping to develop and be a part of a team producing great quality product whether that be new innovations or improved fit and quality."
Start your career with us and the opportunities are endless. Learn more about the Technical Admin assistant role here.