23rd February 2022
Meet our Software Engineer Pavish, whose passion for new technologies and methodologies has allowed him to thrive in his Tech career at M&S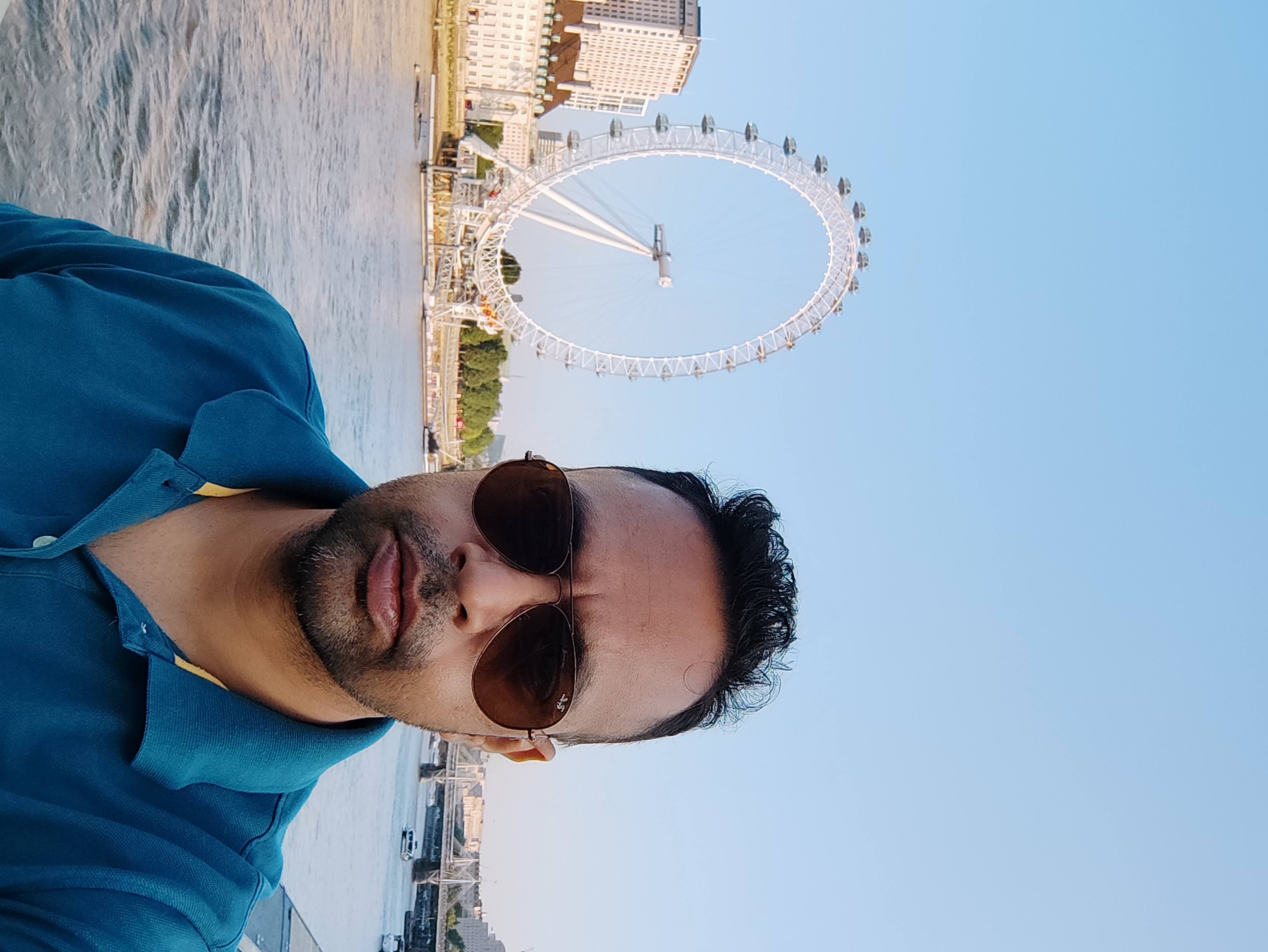 We have a genuine ambition to become engineering first, building and operating a world-class digital platform. We're putting our digital transformation in the hands of some seriously inspiring Software Engineers, by trusting their judgement, creativity and ability to surprise us. Our Software Engineer Pavish, who works on the Find Backend team, plays a crucial role in our transformation, by helping us craft, develop and operate core parts of the M&S digital platform.
Prior to joining M&S in 2015, Pavish completed a post-graduate degree in 2004 and worked within multiple organisations, building a wealth of experience in the industry.
"When I first interviewed for M&S 6 years ago, I was told about the exciting Forecasting, Supplier Ordering and Replenishment project I was going to be working on, and how it uses data science and algorithms to predict the forecasting and replenishing. I was eager to get started and learn more about the project. Needless to say, working for M&S, an industry leader retailer, added to that excitement.
I recently moved onto the Find Backend team, as a Backend Engineer. Day-to-day, I work on the backend side of software engineering, so using programs like Java, Spring, Oracle, SQL, Nosql DB. These are all basic technologies that most software engineers will know. I also use Test Driven Development and Agile Methodology, which are important approaches in my field."
A Culture in Coding
M&S Tech is transforming us with an intelligence, creativity and pace that may surprise you. This is M&OS – our ongoing, ever-evolving vision to create a digital-first business. Here, we mean it when we say, you not only have the opportunity to advance M&S through software engineering, but to advance software engineering through M&S. With ethical values that run right through the core of M&S and technology leaders that truly understand software engineers and engineering, it's an exciting time for us.
Our Software Engineers are part of a friendly, passionate and humble team, where everyone has a voice and is encouraged to contribute ideas and talk straight. We pride ourselves in offering our colleagues the opportunity to learn and grow, take true ownership, influence our technology and help us solve exciting problems for both our customers and colleagues.
"Having worked with many organisations in the past, I can proudly say that M&S has been the best of the lot. They're adapting to new technologies and methodologies, open to ideas/suggestions, and focus on learning and personal progression. I also like the working culture, my colleagues and organisational policies. These are just a few of many reasons why I've stayed in the business for so long.
M&S is truly a great place to work. You get to work and learn among great like-minded people. There's an incredible work culture, great work-life balance and strong engineering community. Three words to describe myself are confident, learner and lazy (lazy because I try to find automated solutions to problems)."
Join us!
We are looking for passionate Software Engineers to help craft, develop and operate core parts of the M&S digital platform. A role within M&S Software Engineering means you'll join a well-loved historic brand, working on a digital platform that serves millions of committed customers and thousands of colleagues.
"I see the world is changing quickly, and IMO software engineers are the quickest mindsets to learn and adopt these changes. What excites me the most is that Software Engineers are always keen to learn new technologies!
There are many more skills, tools and technologies a Software Engineer needs everyday, so anyone thinking of a career in the field must have curiosity to learn new technologies, analytical skills, logical reasoning and out of the box thinking."
Visit M&OS here to view our exciting opportunites in Tech!