10th January 2020
Meet our Official 'Rising Fashion Star'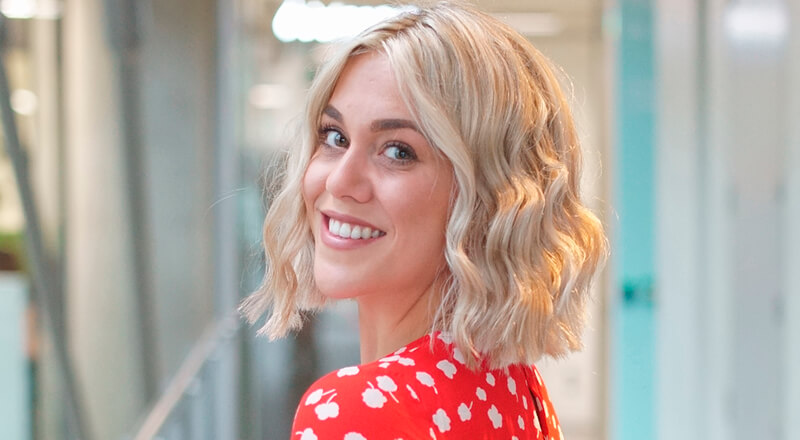 Our Senior Marketing Manager, Megan, has been named as a 'rising fashion star' in the Drapers 30 Under 30 initiative.
This is a highly prestigious accolade in the fashion world and Megan had to push through stiff competition to win a place on the list. But, according to Harriet, our Head of Marketing (Womenswear, Kidswear and Christmas) who nominated her, Megan fully deserves the honour for the way she tackles every project with 'gusto and creativity' and makes an impact on our business while growing as a leader.
Megan joined us early last year, and with each career move she's made, she's developed her knowledge of retail fashion. "I've always tried to be inquisitive and seek out new opportunities to learn. Above all, I'm passionate about what I do," she says.
Megan hit the ground running working on our distinctive Back to School campaign which had parents at the school gates talking. Next up was leading the M&S Autumn/Winter '19 "Dressing the Nation" campaign across womenswear, menswear, kidswear, home and beauty – one of our great successes of 2019.
"Leading a new team at pace while getting to grips with a new company was challenging. I was keen not to lose sight of what we needed to achieve as a brand, and used my previous experiences to make decisions," she says.
Megan is a natural leader who's full of initiative and common sense and has the knack to get to the heart of a problem and solve it quickly. So what would be her advice for those looking to follow in her footsteps? She has three key tips…
"Firstly, always act as a leader whatever your job title. Secondly, keep it simple even when things are at their most chaotic and identify the 'big rocks' you want to achieve. And finally, spend time with people you admire and who inspire you."
Well done Megan – and here's to our next generation of rising fashion stars!