25th November 2021
Meet Nicole Kelly, our Social Media legend, who's managed to transform our esteemed Percy Pig into a Social Media icon as a Pig-Fluencer!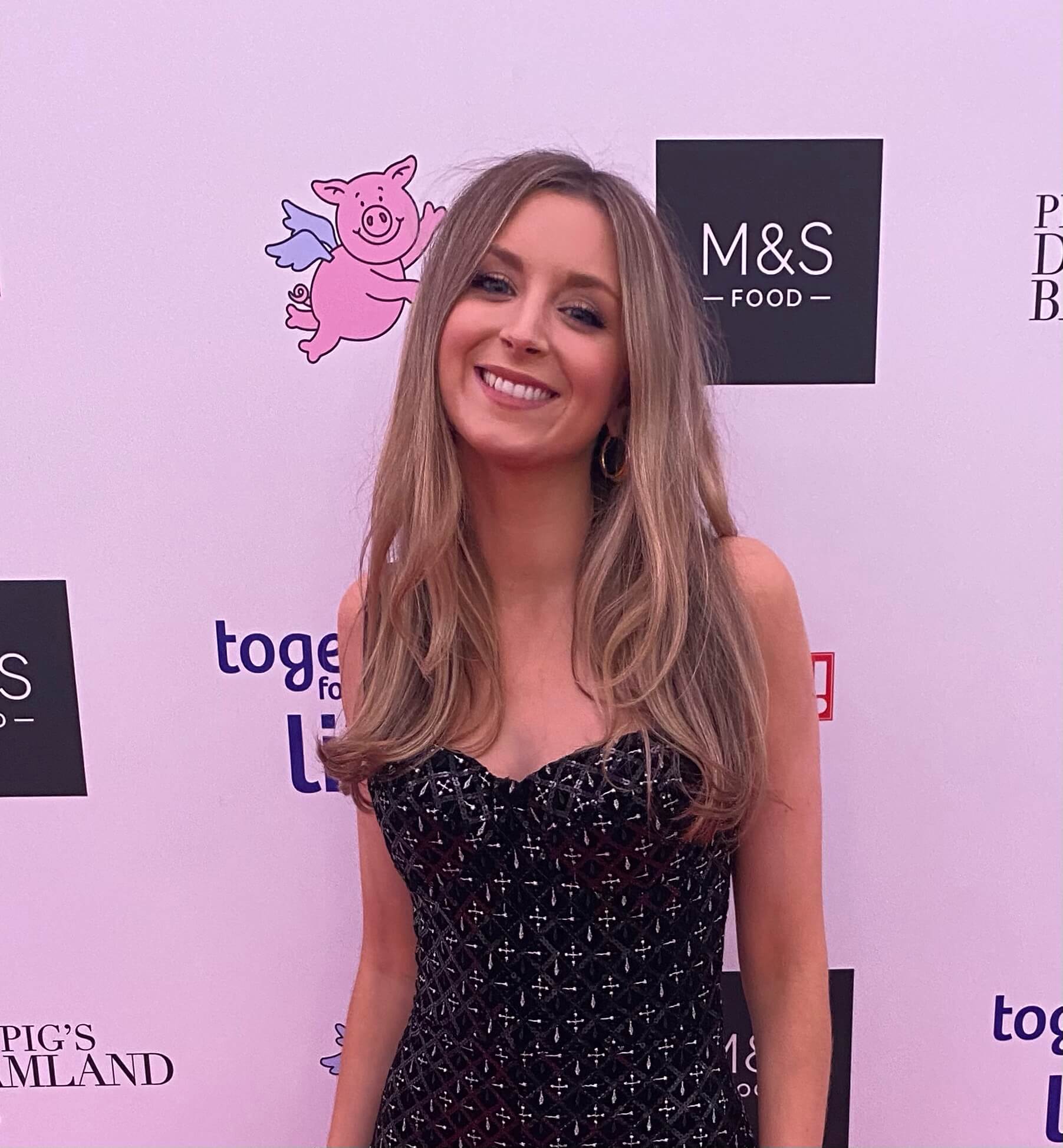 Percy's had an amazing life, he's got married to our beloved Penny, had children, and even been travelling - but never in his wildest dreams did he imagine to reach true celebrity status, have a verified Instagram account AND be DM'd by David Beckham! For that, he has our Assistant Social Media Manager Nicole to thank. She's managed to bring the UK's most iconic and illustrious pig to life with her astonishing ideation and creation skills. Not only that, she's also worked her magic on our favourite 16-limbed Colin the Caterpillar, transporting his wriggling antics onto screens in homes around the globe. The epitome of our colleagues turning dreams into reality, we're so excited to give you the inside scoop into Nicole's journey so far.
Joining M&S in 2019 on our social team in Clothing & Home, it wasn't long before she'd spotted an opportunity in our Foods department, where she got to work turning Percy & Colin into viral superstars!
"I currently work within the social team for M&S Food across all our different platforms, including Instagram, Facebook, Twitter and TikTok. Last summer, I launched two new Instagram platforms for M&S's two biggest sub-brands: Percy Pig and Colin the Caterpillar, and have so far grown them to 63.3k followers and 32k followers, growing them through bespoke social content, influencer activity, user-generated content, and hopping on viral trends or memes.
My responsibilities involve planning social campaigns, keeping my eyes and ears attuned to consumer conversations within our online community, reacting to the latest trends, creating and optimizing content that reinforces the consumer/brand relationship, leading all internal and external social shoots from initial brief to delivery, and closely collaborating with the PR, brand and design teams for coordinating suitable creative content tailored for each social. The responsibilities within social media are constantly changing, however it is integral to a company's reputation, growth, and brand image.
We all know how important social media is for brands, and how it's an easy way to connect with relevant audiences in the digital space. For me, I love the storytelling aspect of social and the way it forces brands to be truly innovative and creative in marketing. You can't just sell straight out on social, you really have to study your audience and find angles that appeal to them."
Incredible Achievements
With an abundance of impressive achievements under her belt, we asked Nicole to pick her biggest. Since launching the M&S Food TikTok in August 2020, the account has gone viral. Her content strategy and account management has meant that since the account went live, it has gained over 133k followers, and racked up more than 2.2 million likes - an astonishing feat in just over a year!
"The beauty about TikTok is that we didn't need to reinvent ourselves, but instead simply take something people already know and love, Percy and Colin, and apply it in a way that works for the behaviours and content of this incredible app full of a whole new demographic for M&S. The videos we create on my phone are simple, quirky, and capture the attention of people on TikTok. Our very first Percy TikTok showed dozens of cuddly Percy Pig toys sitting in the "boardroom" with various packets of sweets lying on the table.
At the front of the room, a fully-grown Percy Pig presents a slideshow as some unsettling music plays in the background. What some may call bizarre was why it worked so beautifully on TikTok, and even more so, because people did not expect to see this sort of content from us.
Oh, and I will never forget getting to DM David Beckham as Percy Pig! He is a BIG fan."
Full-time edible, part-time Pig-fluencer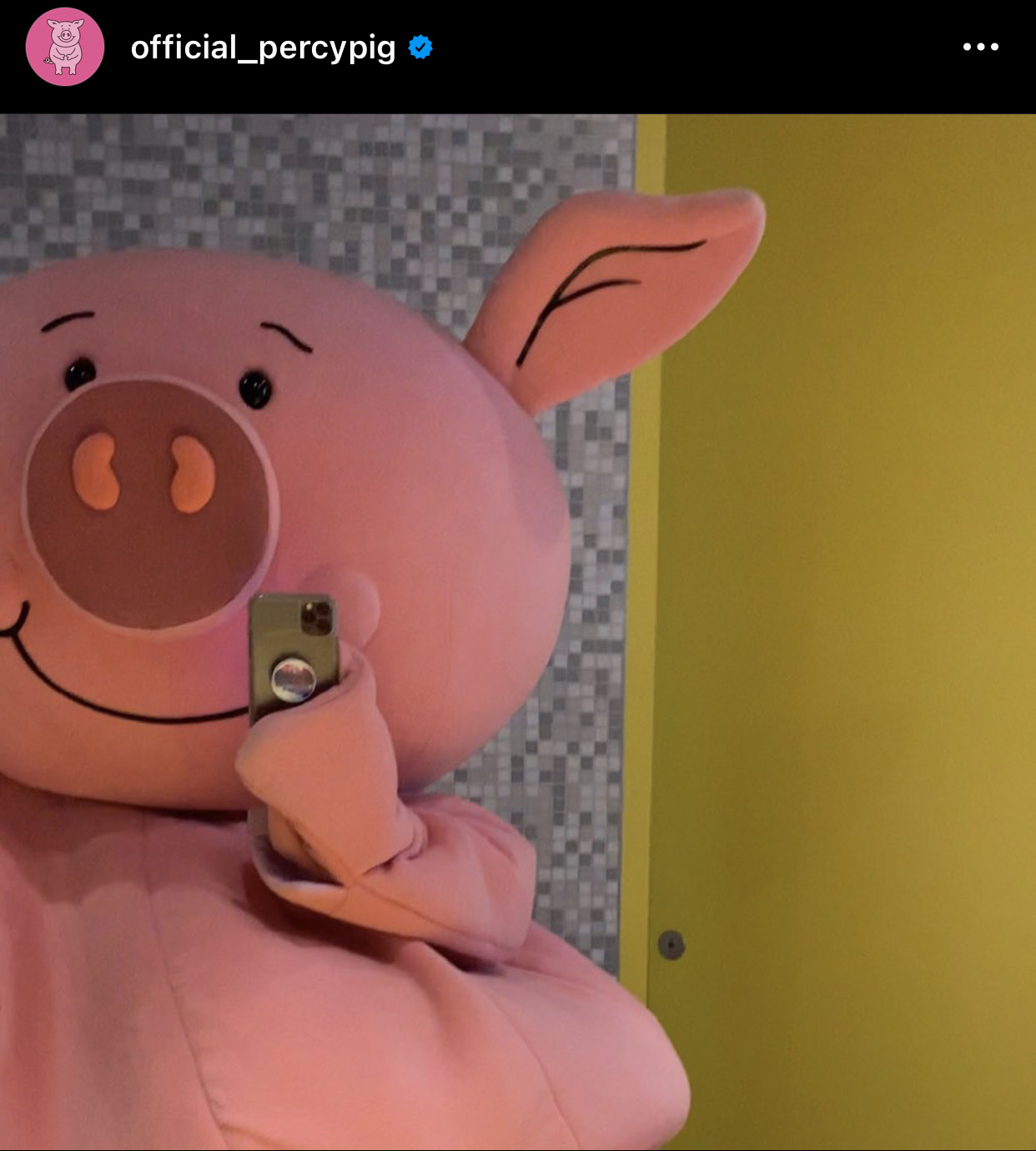 Encouraged by our Marketing Director Sharry Cramond, Nicole was also set the task of creating Percy Pig's Instagram and turning him into a Pig-fluencer. Percy Pig has been an integral part of M&S for more than 25 years, adored by people of all ages, and through his Instagram, with the help of Nicole's astonishing social skills, we've been able to keep this magic alive online. He is now so much more than a sweet, he is a cultural icon.
"The goal of his account is to create a highly engaged following and creating content that is EPIG, fun, shareable and creative. The content focuses on memes, user-generated content from his fans, the latest Percy products, and Percy being the most relatable pig ever (working from home memes, and dancing into the weekend listening to his favourite Britney Spears song)."
Fancy becoming the world's next Social Media champion?
We asked Nicole why someone might enjoy a career in Social Media, and she's got the perfect advice on why you might be suited to become the world's next best Social Media Champion:
"I know this is cliché to say, but no two days are the same in social. One day you might have to react to a trend, deal with a super exciting product launch or think of a response to Adele, who recently admitted her favourite supermarket is M&S. Those who would love social are people who are willing to adapt to the ever-changing landscape of the tech platforms, as well as its extremely fast paced nature, and who aren't afraid to think outside the box when it comes to creativity. Social is a crowded space with lots of brands competing for the attention of users, so you need to know what cuts through the noise and delivers results for the brand."
If you would like to be kept in touch with our latest marketing roles as they go live, simply sign up to our talent community here.