22nd Sept 2021
Meet Muhammed, Culture & Heritage Network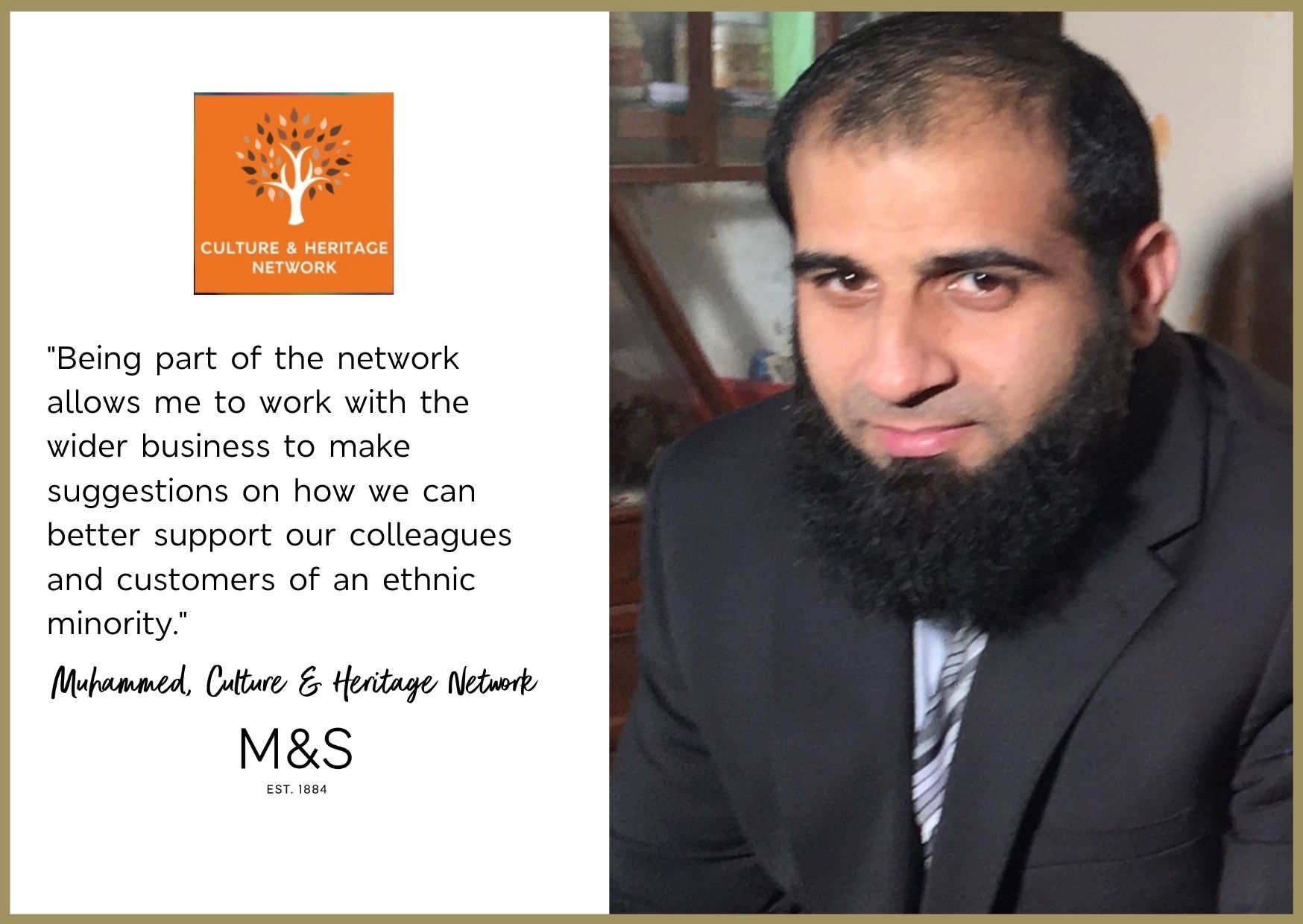 Our Culture & Heritage Network celebrates all faiths, cultures and ethnicities; it also promotes racial and religious equality. It creates a space to discuss, challenge and take action, hosting events and celebrating important moments like Black History Month where we can remember the past, promote the present, and build for the future.
Muhammad joined the Network when he received an email encouraging people to join. He feels encouraged by the network to talk about the experiences of ethnic minority colleagues, not only in his store, but also across our distribution and support centres.
"I feel the Network has achieved a great deal since it started, and I am very proud of all the work we have done. Being part of the network allows me to work with the wider business to make suggestions on how we can better support our colleagues and customers of an ethnic minority. Examples of projects I have worked on include Black History Month, Diwali, and Eid."
"The Network has already achieved a lot, but there is more to do. I encourage all colleagues to get involved and help us move the agenda forward."
If you'd like to learn more about our Inclusion & Diversity networks, visit our Inclusion & Diversity page here.