Meet Michael!
This week, we spoke to Michael Mullen, one of our brilliant Recruiters about his role.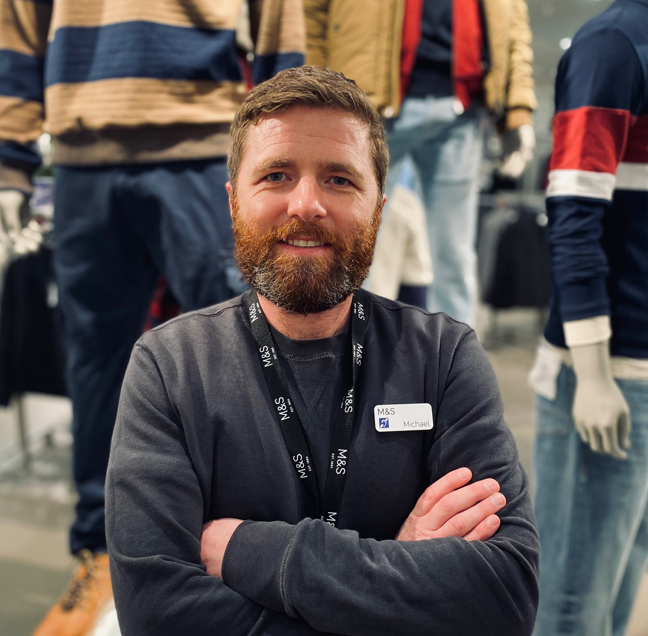 Tell us a bit about your role
My role is to source and recruit top management talent for our stores across the UK and Ireland. I work closely with our regional and in-store management teams to understand the skills and attributes they require within their team and make it my mission to find them the ideal candidate.
What is your favourite part about your role?
Making a job offer to a candidate. Someone once told me that my job offer would "change their life" and that is a feeling that will never get old.
If you weren't in your current role, what role at M&S would you want to try?
I would love to learn more about the Learning and People Support Partner role (soon to be called the Academy Learning Partner). Anything involved in developing and nurturing talent is right up my street and seeing as how people are at the heart of every single thing we do at M&S, being a part of their professional journey excites me!
What makes M&S special?
Just hearing the words "M&S" means you know that something good is about to follow… it's hard to describe! As a colleague, what makes M&S special is that there are countless platforms for colleagues to be heard; Straight to Stuart and our I&D channels are just two examples. By providing these platforms, M&S prove that every single colleague suggestion and opinion matters and that's pretty special in my eyes.
What's your favourite M&S product?
Our British Summer Selection tomatoes are my all time favourite, so sweet and juicy! And our Lemon Drizzle buns are heavenly!