8th November 2021
Meet Clothing & Home Merchandising Graduate James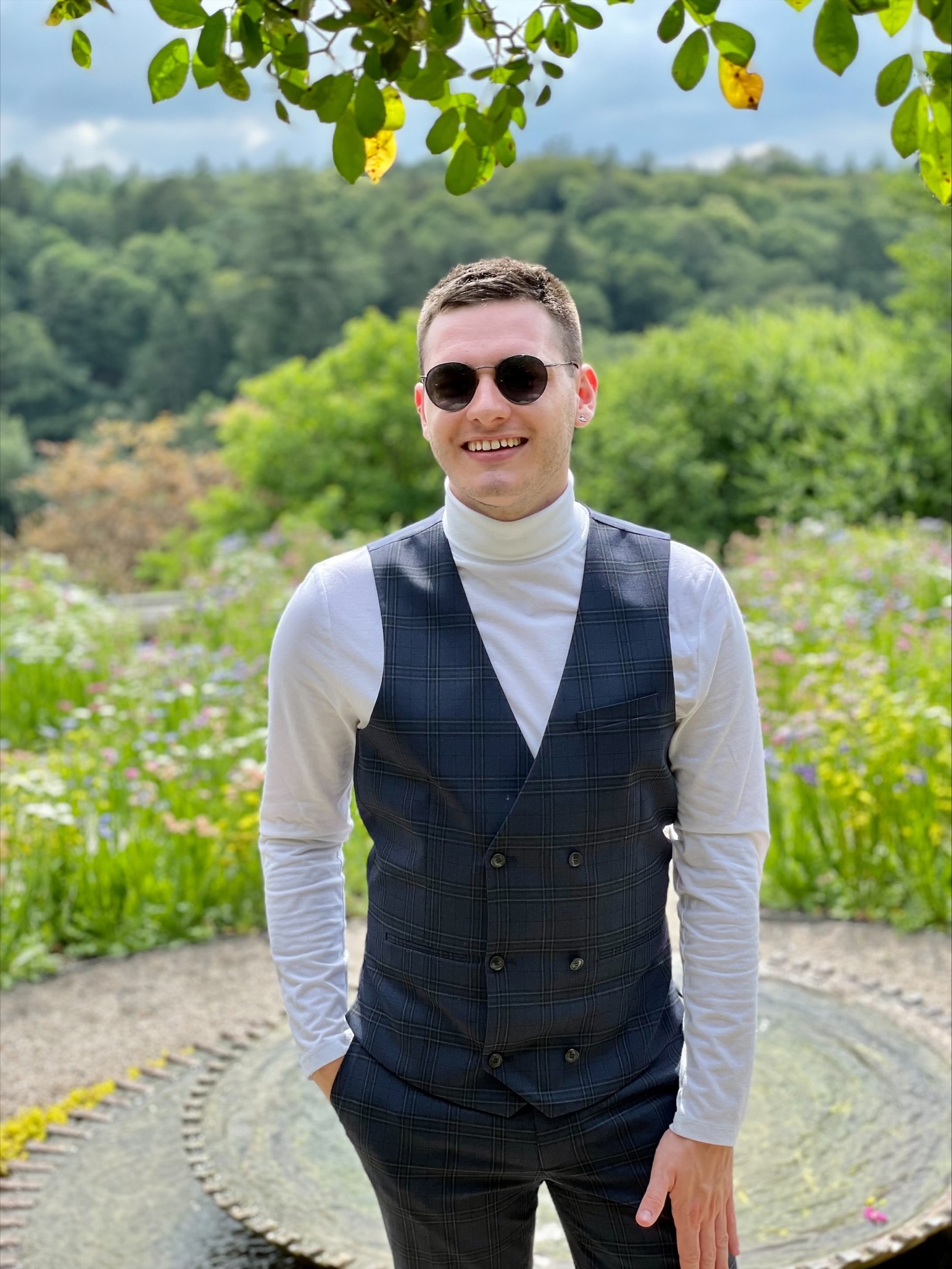 If you're thinking of a career with a retailer, you couldn't think much bigger than M&S. With his focus on a well-known, iconic high-street brand, James knew that we were the best place for him. Along with our other Graduates, he joined us virtually on the Clothing and Home Merchandising scheme due to the pandemic and we've done all we can to make sure their experience this year has been no different to others.
"The weird thing for our cohort is that we joined when most Support Office staff were still working from home. M&S were amazing though and set us up virtually by sending our laptop to us (along with some Percy Pig sweets and other goodies), making sure we were onboarded just as thoroughly as previous years."
Not Just Any Grad
The scheme is perfect for you if you're looking to learn and stay within the same business area throughout your journey. With James stationed in our Homeware Department, he's been able to settle in straight away and become an integral part of the family.
"I've been lucky to work on the same Homeware department since I started as we don't have to rotate as part of the Merchandising scheme. It's perfect as I love my colleagues and the ranges I look after and it's great seeing our department grow and grow with stores and customers loving our products! The most rewarding feeling of all is when I start work on a Monday and see great sales and feedback from the week before."
"Being able to work alongside other graduates along the way is great as we have each other to bounce off and discuss our work. I see myself as a team player, thriving when I work with like-minded, passionate people. After all, with the graduates I've met, our #notjustanygrad hashtag couldn't be truer!"
Valued and Respected
For James, the Merchandising scheme has boosted his confidence, providing him with new connections and the development he needed to kickstart his career.
"From day one, you're treated as one of the team and every day you speak with colleagues from all over the world to buy amazing products."
"I've felt valued, supported and respected at M&S; My ideas are taken on board when relevant and I've been trusted with looking after some incredible ranges. The Junior Merchandiser on my team has taken me under her wing and pushed me to become more and more competent in Merchandising tasks."
Inclusive and Diverse
Our goal of becoming a truly inclusive place, where everyone is free to be themselves isn't just the right thing to do, it's the only thing to do. We can only be all in this together— and all in for our customers— if we can all be our full selves at work. We have several diversity and inclusion networks and with over 900 members, our LGBTQ+ network is one of the largest and is all about supporting colleagues to be themselves.
"As a gay man, I feel very included at M&S and can also see all the work the company has done to continue to push Inclusivity and Diversity within the everyday culture. I'm part of the LGBTQ+ Network and attended some of the sessions that were hosted during Pride Month. I'm yet to take part in any Pride Events, but I'll be doing so in the future! As with many companies, there's still more that can be done, but we're taking the right steps to get there and are open and honest with our progress."
Ready to be yourself, give your opinion and shake things up in an M&S Graduate scheme? You can find out more about our Early Careers programmes, which are now open for applications here.