29th November 2021
Meet Retail Management Graduate James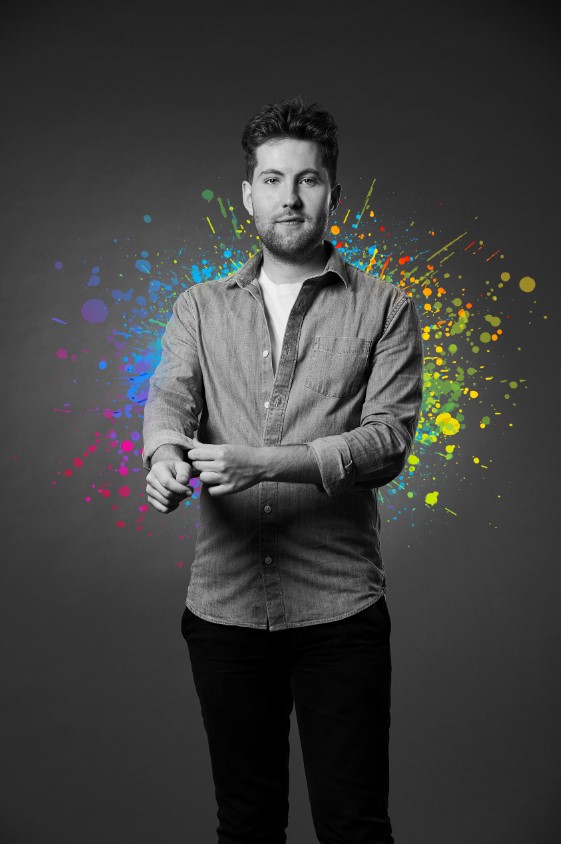 How long do you think it would take you to feel part of the M&S Family? It took James just a week, and he hasn't looked back. After joining us on a work experience placement, he spent some time shadowing our Commercial Managers and was left captivated by all M&S had to offer.
"I was immersed in managers meetings, got to know colleagues and most importantly spent time on the shop floor serving customers. I loved the buzz of the store and knew at that point that retail was for me. I also loved the people I worked with and knew that M&S was a company I wanted to work for."
Challenging but Supportive
Starting any new role in the COVID-19 pandemic is challenging, but with the support of our Early Careers Team who linked in with regular updates, James got off to a flying start in one of our Support Office's where he began to use some of the transferable skills he picked up during his work experience.
From running the Christmas Elfers program to rolling out Scan and Shop, there isn't a day where he hasn't played a fundamental part as a Retail Management Graduate in our 'Never The Same Again' transformation programme.
"I ran the 2020 Christmas Elfers program where Support Centre colleagues join their store colleagues for a few shifts over the busy Christmas period. For this unique peak, support was needed more than ever to help deliver amazing service for our customers. I wrote the communications, filmed the launch videos, created the internal website and briefed the signup app development."
"At my home store in Longbridge, I helped roll out Scan and Shop which is a new technology that allows you to scan your items using a handset. This involved briefing and engaging the team as well as sorting out logistical issues. Self-serve will be ever important in retail as customers want a quick and easy payment experience."
Rewarding and Enjoyable
A recent 5-week placement as a relief Store Manager landed James the perfect opportunity to put his new skills into action. After meeting his colleagues in the store and setting out his strategy, it wasn't long before he was smashing both service and selling. The new responsibility was something he thrived in and after months of hard work and commitment whilst being backed by a fantastic support network, he found himself reaping the rewards. Even though the role came with its setbacks, James believes his positive attitude and upbeat nature helped to keep both himself and his new team motivated along the way.
No two days are the same and it wasn't long before he revealed himself as a superfan of our iconic sweetie mascot. Showing his appreciation, he brought him to life whilst attending one of our communications events.
"My favourite moment was getting to dress up in the giant Percy Pig costume for the Food Group communication event – what a life goal."
After all, this is not just any Graduate Programme, this is an M&S Graduate Programme.
Innovation and Initiative
We believe the future needs bigger thinking and fresh talent, so our leaders regularly work closely with Graduates for new innovative ideas. As part of the programme, your 'home store' will be one of our Academies. There is one in each region, and they showcase the best of what M&S has to offer! They're regarded as exemplars showcasing the best of what M&S has to offer in terms of management and operating standards – Making them the perfect learning environment for Graduates. These stores are usually large and often used to test new concepts and trial any new initiatives.
Encapsulating everything we look for in an M&S Graduate, James suggested launching a sensory hour for our vulnerable shoppers and was able to get this rolled out in his store.
"Retail is very fast-paced, so the role suits someone who uses their initiative. You might not always get told what to do next and sometimes you need to find it out yourself."
Eye-opening Inclusivity
At M&S we're committed to an active Inclusion, Diversity and Equal Opportunities Policy and seek to be an inclusive organisation, trusted and loved by our colleagues, customers and suppliers. James himself has played a huge part in listening to the colleagues in his store and has set out some changes to help us achieve our goal.
"You really can be yourself. M&S has come a long way in the past few years. There are lots of events and groups that promote all aspects of I&D. In my store, I ran our first-ever Inclusion and Diversity focus group. I brought together colleagues from different backgrounds, and we talked in an open discussion about their experiences as a colleague at M&S. It was eye-opening for me and the Store Manager and we got some actions from it to put in place in-store."
Want to join M&S on one of our Early Careers programmes? James has the perfect advice:
"Get out into your local M&S store and spend some time there as a customer. Look at the new ranges, have a taste of the products, have a chat with some colleagues, use a few different payment methods and observe the managers. After your trip into the store, if you've genuinely enjoyed it then retail is for you. The shop floor is the heart of M&S and if you feel at home there then you'll fit into the organisation. It will also help you to understand where the business is heading."
Our Retail Management Graduate Programme is open for applications now here. Apply today!