22nd Sept 2021
Meet Iain, The Veterans Network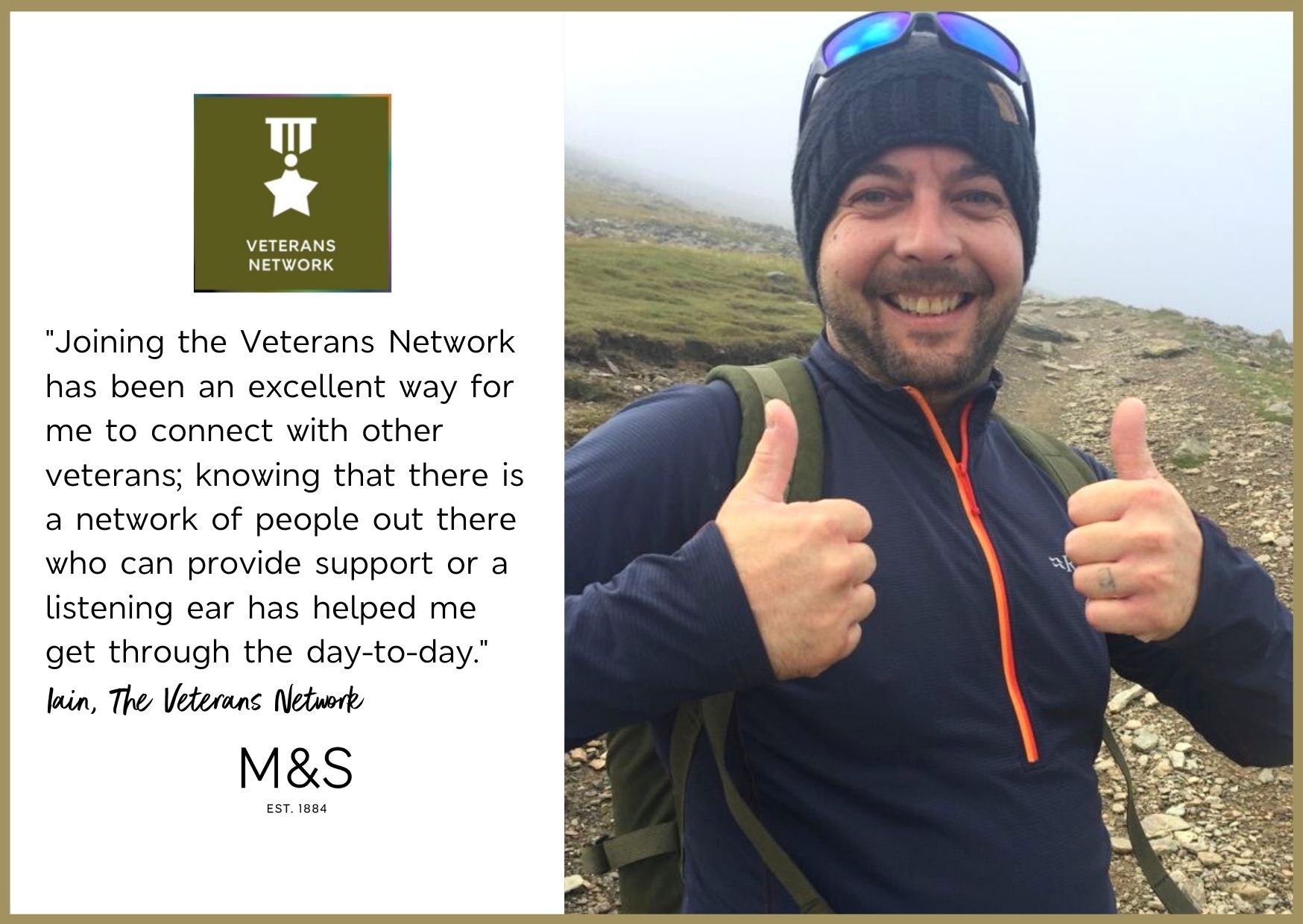 At M&S, we welcome anyone interested in our commitment to The Armed Forces Corporate Covenant to join our Veterans Network, and we're proud to support a community of former Forces personnel through the network. At the age of 25, Iain stepped into an Army Recruitment Centre and signed up. At that time, he had very little knowledge of the Armed Forces and what was waiting for him.

"The journey I had chosen for myself wasn't easy. However, I do not regret it for a second because I met some incredible people who became my family."

In 2000, he left the Armed Forces, after several overseas tours that earned him many medals. He had to rebuild his life from scratch and get used to being a civilian again. We aim to continue raising awareness of veterans in our workplace and support business-wide activities relating to the Armed Forces community.

"After working in several roles, I joined M&S in June 2019 and, two years on, I am still here. Joining the Veterans Network has been an excellent way for me to connect with other veterans; knowing that there is a network of people out there who can provide support or a listening ear has helped me get through the day-to-day."

If you'd like to learn more about our Inclusion & Diversity networks, visit our Inclusion & Diversity page here.