22nd Sept 2021
Meet Brian, LGBTQ+ Network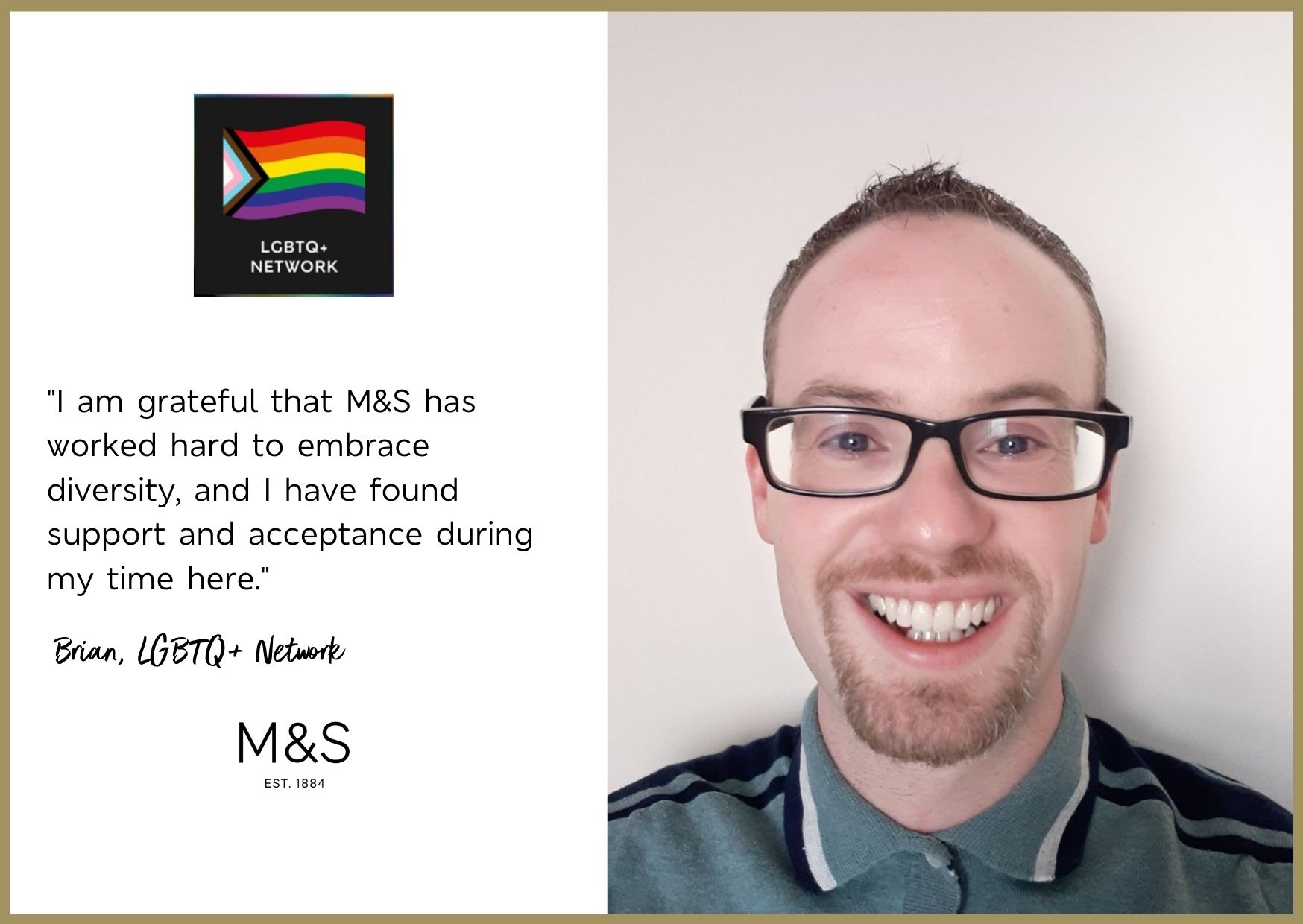 At M&S, we pride ourselves on being inclusive and encourage all our colleagues to be themselves - whatever their sexual or gender identity. Our LGBTQ+ Network, which is open to all members of the LGBTQ+ community and their Allies, promotes equality, celebrates inclusivity and diversity. Having worked at M&S for 15 years in various roles across stores, Brian is grateful for the work we've done to embrace diversity, and, like many of his colleagues, found support and acceptance to be himself.
"I identify as a cisgender gay man, so my pronouns are he/him/his, and I have been with my husband for 11 years, five of them married. I came out at an early age and was lucky not to receive too much hate. But like any LGBTQ+ person, I have my share of horror stories and, of course, experience all the daily little comments and looks that we all get."
"I am grateful that M&S has worked hard to embrace diversity, and I have found support and acceptance."
For him, the most important thing about inclusion is knowing that he can tell any of his colleagues about himself without the fear of being judged or ostracised. This is exactly the type of safe space we've strived for, for all members of the M&S family, and we're proud of the progress that has been made across all our Colleague Networks to make this happen.
"It wasn't that long ago here in Northern Ireland that homosexuality was legalised, and it is only in the last few years that LGBTQ+ people have been more open and free. We still have work to do, and in some parts of the country, it is a daily battle, but the future is brighter than it has ever been, so I am hopeful that it will get easier for people to be accepted and loved."
If you'd like to learn more about our Inclusion & Diversity Colleague Networks, visit our Inclusion & Diversity page here.