20th February 2020
Making Fashion More Sustainable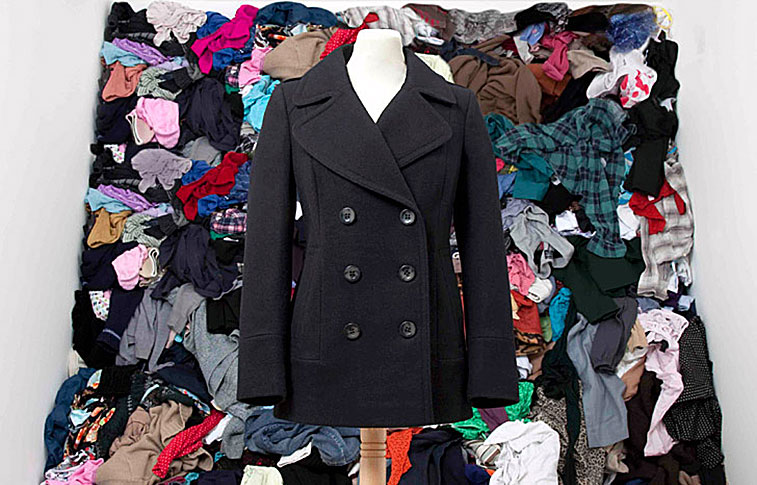 We all have a responsibility to preserve our planet. And no-one faces up to their responsibilities more than we do. Read about the steps we've taken to reduce waste and make our fashion more sustainable.
Environmental and social issues have long swirled around the clothing industry and the throwaway fashion culture. More and more people are questioning how we consume clothing as a society – and rightly so.
Addressing these issues is at the heart of how we do business at M&S. We've long taken steps to reduce waste and make our fashion more sustainable. It's a commitment that's embedded in Plan A, our detailed sustainability plan which sets bold goals to improve every aspect of our business. Here's what we've done and are continuing to do…
Benchmark for Quality
We create fashion that our customers cherish – fashion that will have a second life even when they've finished with them. But you can't put quality of the shelves unless you use the best, sustainably sourced raw materials.
This year will mark a milestone as 100% of our cotton (over 50,000 tonnes) will be produced using significantly less water, pesticides and fertiliser. We're also assisting Prince Charles' International Sustainability Unit and Textiles Exchange to build a coalition of 50 companies committed to only using sustainable cotton.
Animal welfare is high on our agenda. We don't use angora and mohair as we can't be sure our high expectations on animal welfare can be met. We're partnering the Leather Working Group to improve industry standards; for wool, we've banned the practice of mulesing – the removal of strips of wool-bearing skin from around the breech of a sheep – and are meeting the Responsible Wool Standard.
We're tackling micro-plastics. Two years ago we spotted the risk that man-made fibres pose in shedding micro-plastics. So we joined the European Outdoor Group's research efforts to find solutions to this problem. And we also make sure that every piece of wood, used in everything from furniture to packaging and magazines, is sustainably sourced.
Vigilance from Manufacturing to Retail
Hundreds of thousands of people in hundreds of factories around the world help make our clothing. We know where all these factories are. We publish them on an online transparency map. And we visit and inspect them regularly to make sure they are abiding by our Global Sourcing Principles and upholding workers' human rights in line with our Modern Slavery Statement.
Dyeing and finishing is integral to beautiful fashion. But the chemicals involved can be highly polluting. Our industry-leading code of practice bans the worst pollutants and controls the use of other materials.
We take recycling seriously. We've signed up to WRAP's Plastic Pact to make our packaging 100% recyclable, and we're recycling tens of millions of hangers. Our stores make a difference by donating clothing samples and unsold stock to charity. Over 30 million garments have been donated to Oxfam in the last 10 years, raising £21m for people living in extreme poverty.
Our Promise
We're committed to making sure that every one of our fashion products will have a positive social or environmental story to tell by 2025. It's our promise to respect the needs of customers, communities and the planet alike.