21st November 2019
Customer Refunds & Commercial Returns - Life In Logistics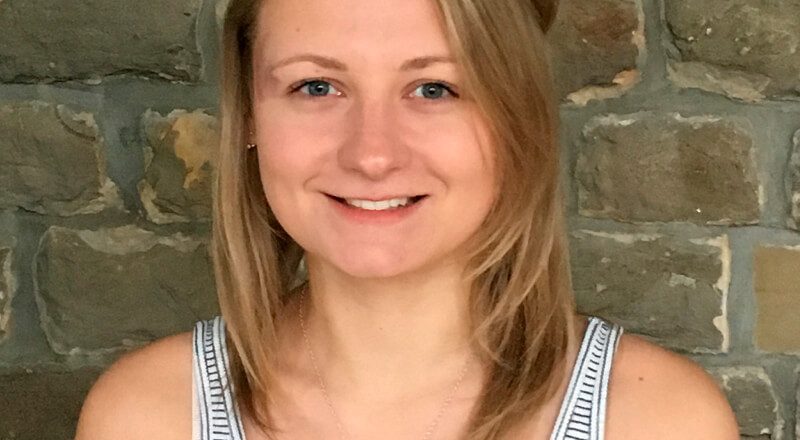 Rachel studied Chemistry and Maths at uni, but a career in the lab wasn't for her. She enjoyed working in retail during her holidays and saw the M&S Supply Chain & Logistics graduate scheme as a great chance to use the analytical skills and logical ways of thinking she'd developed during her degree.
What really appealed to Rachel was the prospect of working in different areas within Logistics and gaining both operational and project-based experience, before deciding on her future career path. Six-month rotations saw her experience Operations Management in Food Logistics, Supply Chain Development in the International team and our Ecommerce warehouse. Her placement in Food Logistics particularly stands out:

"We launched a range of delicate Christmas chocolate products, which needed special handling throughout the distribution network," she recalls. "I made sure the transport schedule was in place, stores knew when to expect the products and teams were briefed on how to handle the fragile products. I later saw the undamaged products on our shelves – it was cool to know I'd helped make it happen."
On the scheme, Rachel also had the opportunity to manage her own warehouse team. "It was challenging but rewarding," she says. "I was pushed out of my comfort zone but it was perfect for building my technical knowledge, growing my confidence and developing my people skills. These have proved invaluable in my current Head Office role."
Rachel is now a Returns Analyst in Clothing & Home. Our online customers can return their purchases hassle-free by post if they're not what they are expecting. Rachel is part of a team that makes sure that customers get their refund within the agreed timescales, and also makes sure that customers can access the right information about returns. "Unlike in a store, we can't talk directly to the customer about the product or their experience. But we work hard behind the scenes to put in place the right processes to provide a great customer experience. We also work with Customer Service teams to investigate and resolve any issues."
But honouring our customer promise is just one part of the equation. When goods are returned, Rachel is involved in moving them through the logistics network to a place where they're needed. By doing this, we maximise availability for our customers and give ourselves the best chance to re-sell the goods, so enhancing our bottom line. "I make sure that we have reporting set-up to manage the whole process. It's important that we understand returns from a logistics perspective so we can make improvements for our customers and deliver for the business."
Rachel has found that she's been able to shape her role and contribute to both short- and long-term projects and priorities. She's also been able to drive her own development. "After taking part in a training programme, I'm now an Operational Excellence Champion, using Lean methodologies to solve problems we face within dotcom Logistics," she says proudly.
Recognition is also important to Rachel and she recently received a special mention in a department update for her contribution. "It was a great feeling to receive positive feedback and I received a posh afternoon tea for two as a reward!"