18th May 2021
The Food Leaders Programme - Creating tomorrow's leaders. Today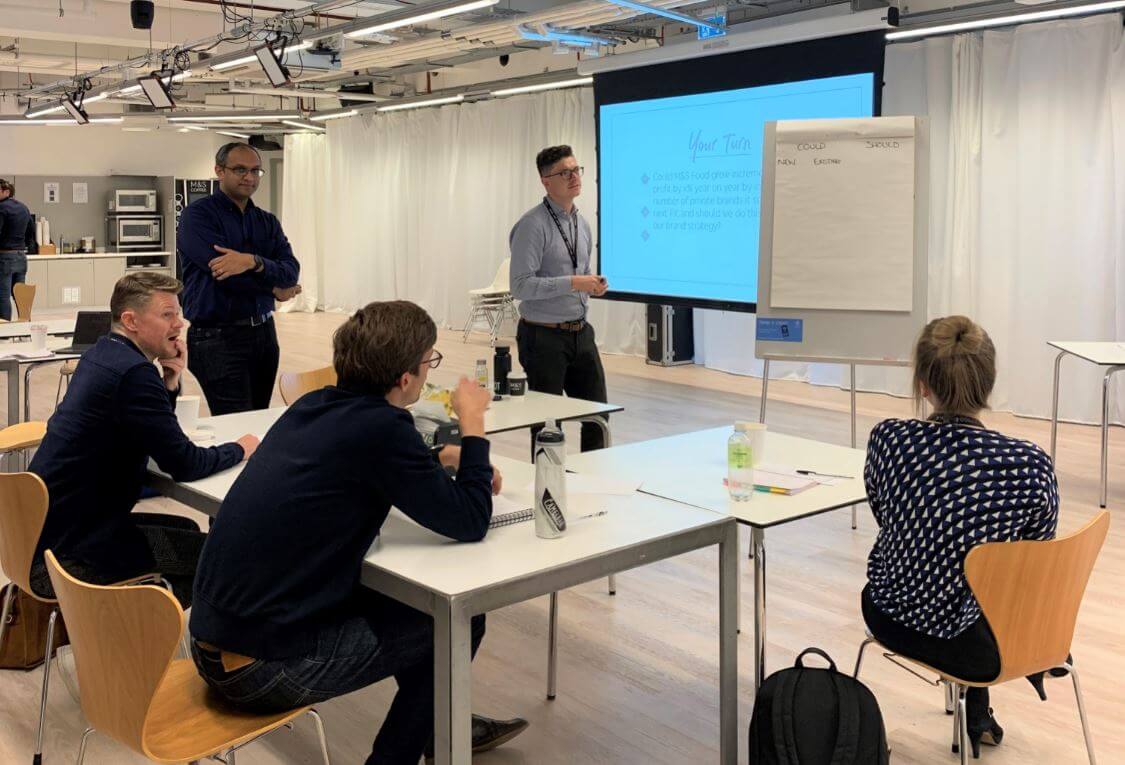 Equipping our colleagues with the skills and support they need to perform at their best is key to our transformation. Learning and development resources and opportunities are crucial, with many of our business areas focussing on tailored programmes to accelerate development.

For example, our Food team recently launched a brand-new leadership programme to equip high potential colleagues with the skills they need to become great future leaders. When designing the programme, Anna Vila Pouca, Head of Learning & Development and a Chartered Occupational Psychologist knew it was imperative this programme delivered measurable positive impact on the future leaders going through it, and the business.

A bespoke programme was curated around the skill set and mindset needed for leadership, with the result being a six-month programme combining facilitated learning, experiential activities, teaching input, inspirational speakers and a series of 'gamechangers' events to bring the learning to life.

"So often leadership development ignores the key to great leadership, which is self. We have designed a programme with this at its core, which means the magic of more skilled, able, confident leaders has been unlocked.'

The feedback has been great so far.

"I think this course is brilliant! Every single session we've had so far has both challenged and inspired me and I can already feel myself improving with skills and learnings that I'll have with me for life."

"I have learnt so many things that I will take forward into my leadership style, like learning to have empathy for others, setting a good example, and learning to let things go!"

"I think the programme has and will help me to build my confidence in terms of leading others/peers. I think having the awareness of the concepts helps us to better coach, better support and recognise particular challenges for others. Applying it myself should also mean I'm more open, supportive and positive."

"I have been on quite a few development groups during my career in M&S and I cannot name another one which has had such an impact on me personally. The journey has got me looking at myself in a mirror in a way I haven't seen before, and shown me my capabilities, vulnerabilities and given me the tools to shape things in the future."

"This is brilliant, and considering this was delivered online, I am amazed at the impact it had on all of us."

As we continue to transform our business at the pace required for a digital first retailer in today's ever-changing market, learning at work opportunities like this can really help our colleagues learn, grow and set the course for the future they envision here at M&S.