27th August 2019
Keeping Your Career Fresh With Store Manager Louise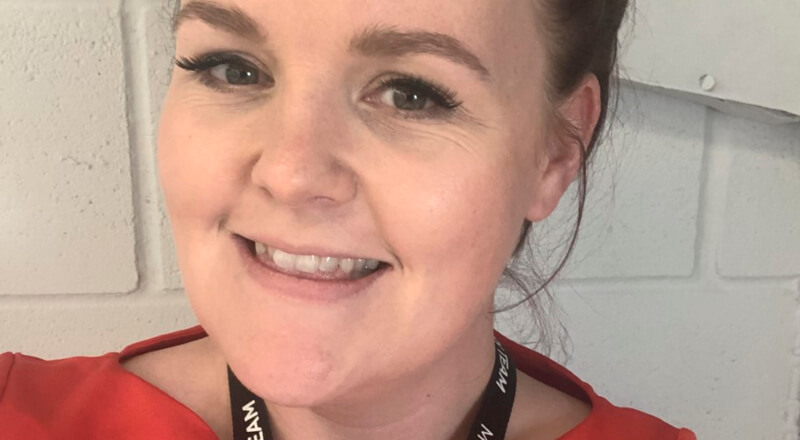 Meet Louise, Store Manager at M&S in Sittingbourne. Louise rose through our retail ranks to reach her current position, and she is now completing a Level 4 Apprenticeship to further enhance her development. During her 4.5 years at M&S, her career has also taken in a sideways move, enabling her to step out of her comfort zone.
Her story shows what you can achieve if you're prepared to be mobile and seize new opportunities as they come along.
"It all started for me at M&S as a Customer Assistant. From there, I became a Trainee Section Manager and then a Section Manager in both General Merchandise and Foods. I learned so much in each of these roles, which stood me in good stead for my promotion to Store Manager."
Louise's career at M&S has taken her to our stores in Ashford, Wembley, Hempstead Valley and Chatham, as well as Sittingbourne. "I've always thrown myself into any role that's come my way," she says, "and it's been a great experience working in different teams and in stores of varying size."
It may come as a surprise that a Store Manager is doing an Apprenticeship. Of course we take on Apprentices straight from school, but our Level 4 Apprenticeships are also available to our current managers who want to advance their careers at M&S.
Over 18 months, they build their knowledge of store operations, how to manage £multi-million budgets, and the art of leadership and people management. There's ongoing coaching and mentoring, and the programme leads to a recognised certificate in Retail Management – the equivalent of a foundation degree. So what in particular has Louise taken from her Apprenticeship? "It's definitely helped me to grow into a stronger leader," she answers without hesitation.
From here, Louise moved out of the mainstream retail fold. "I worked for the Regional Chair of one of our Business Involvement Groups," she explains. Along with Works Councils, our democratically elected Business Involvement Groups are a vehicle for engaging with, and listening to, our employees.
Another side to life at M&S and another string to Louise's bow.