11th March 2021
Karen and Vicky are proud to be working mums who job share a senior role in HR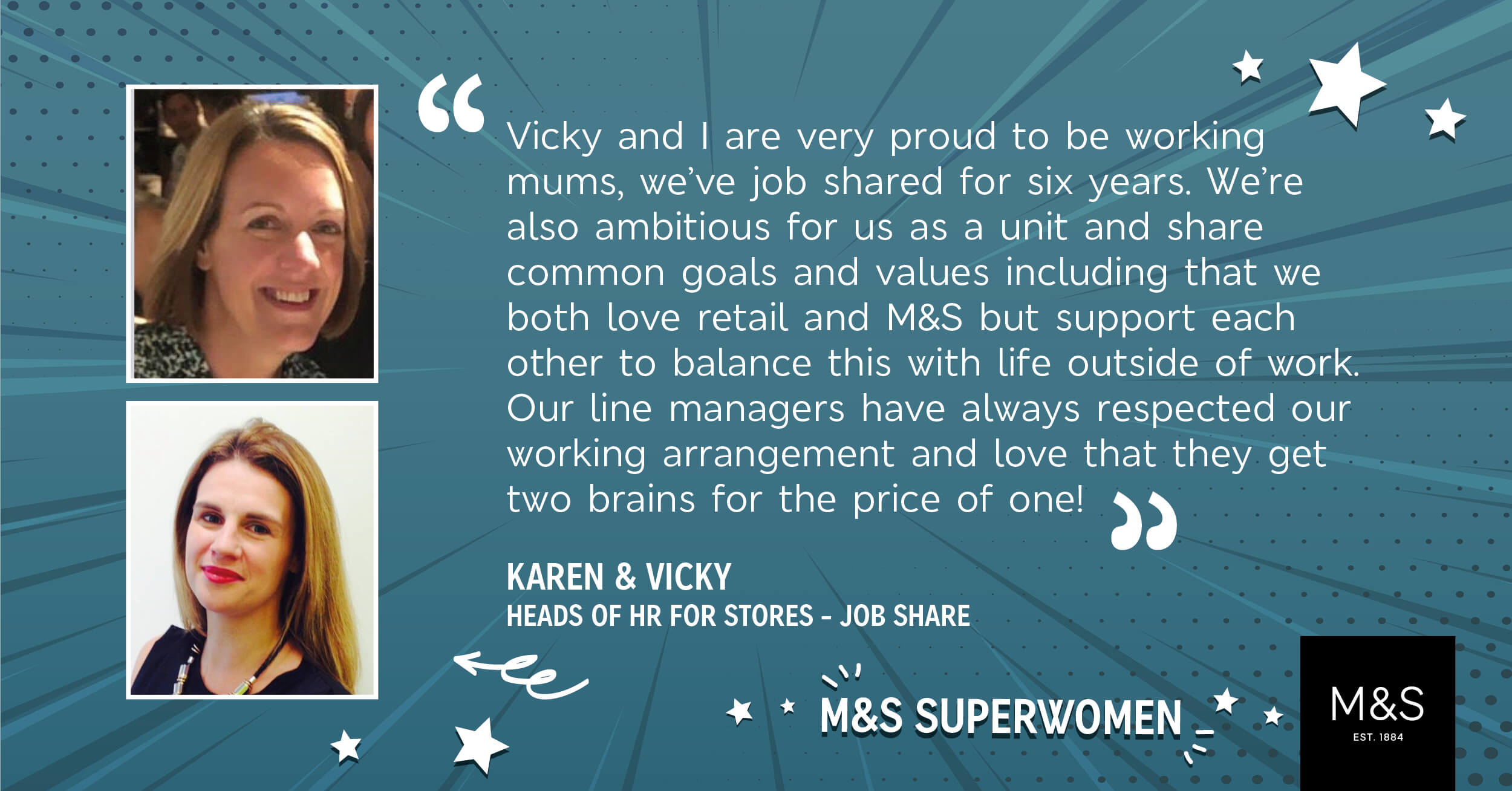 Karen and Vicky joined M&S as graduates working in stores in 1997. As they each progressed, they took on regional HR roles for several years before moving to our Support Centre, where Karen became Head of HR for IT & Logistics and Vicky took the role of Head of Employee Engagement.
But as working mums, Karen and Vicky were starting to seek more flexibility so they could spend more time with their kids. After recognising their well-matched personalities and skills, in 2015 Karen and Vicky's line manager identified an opportunity that would completely change their roles at both M&S and at home – job sharing.
The duo first came together to job share as Heads of Learning & Development and over the last six years, they have been promoted twice. Now, they share the role of Head of HR for Stores – ensuring the thousands of incredible colleagues working across our stores feel valued and supported as they deliver for our customers.
Karen commented: "Vicky and I are very proud to be working mums and we are really lucky to have each other and to be able to work flexibly so we can balance our time with our families. We talk all the time to ensure we're joined up – possibly more than we do with our own husbands!
"We're extremely ambitious together as a unit and share common goals and values, including our love for retail and M&S. The fact that we've been promoted twice during our six years of job sharing shows that working flexibly is not something that's held our career back. Crucially, our line managers have always respected and encouraged our working arrangement and love that they get two brains in one role!"