10th March 2021
M&S Homewear Design team award inspiring new talent at Staffordshire University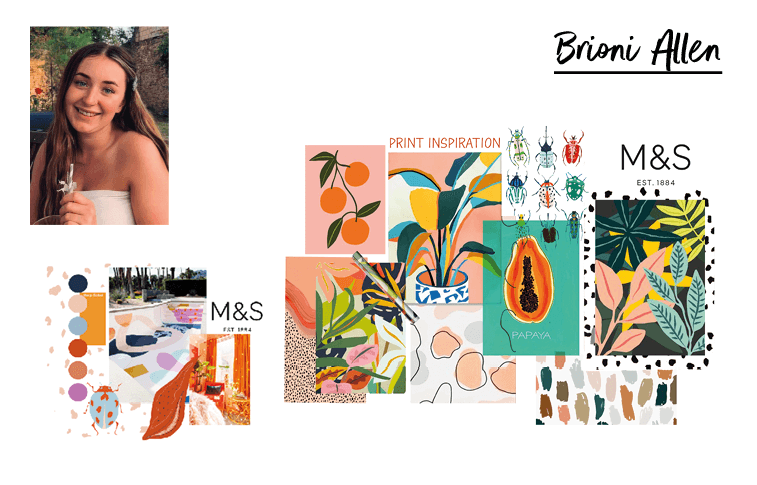 Here at M&S, our Homeware Design team recognise that it's important to build and nurture great relationships with Universities and Colleges and their impressive design talent. It not only allows our teams to engage with the upcoming talent at the start of their design career – it also provides students the chance to create crucial industry connections.
Recently the team launched a design competition with Staffordshire University to really support that talent pipeline and give the creative students the opportunity to work on a typical M&S project.
The students were briefed to design a print focused outdoor dining range for Summer 2021 in an exciting and innovative way - such as using sustainable materials and exploring ways that really consider the dining experience for the customer.
"At M&S we are passionate about supporting the talent pipeline through our connections with some of the many fantastic design courses that our universities and colleges have to offer. We believe in sharing our industry expertise and setting students up for success! It always a pleasure to work with colleges and we - The Homeware Design Team at M&S - have been working alongside the BA Surface Pattern and Textile Design students at Staffordshire University on an exciting live brief!" said Karen Thomas, Head of Design – Home.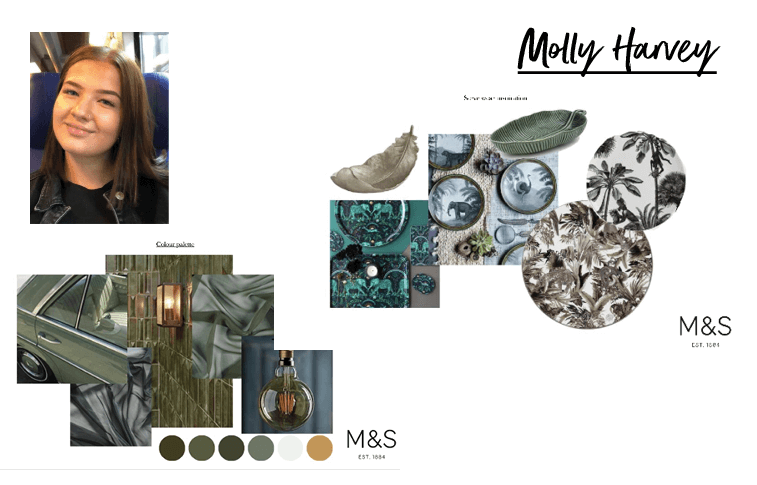 Working closely with the entrants over a number of months, the team announced the results of the live project this week and were delighted to name Mollie Harvey and Brioni Allen as the winners.
"We were really impressed with their inventive and beautifully curated projects and they particularly stood out for their great use of colour and print handwriting," said one of the M&S Homewear judges, and M&S Assistant Print Designer, Saskia.
Well done to all the students!