7th March 2020
Get to Know Jo, Head of Customer Service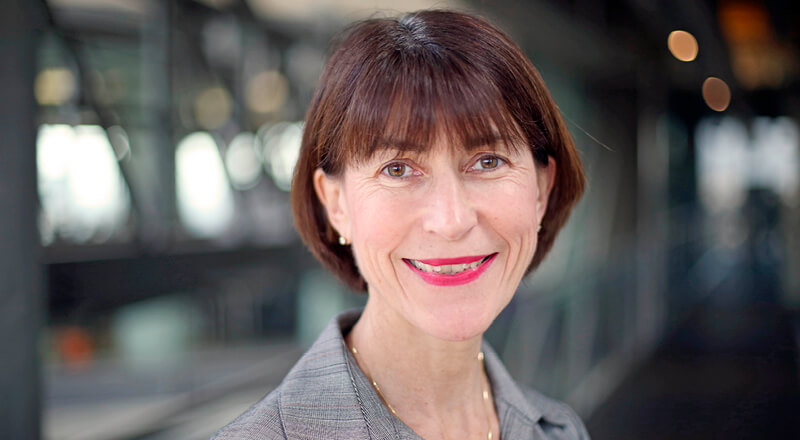 Jo first joined M&S on our Graduate Retail Management Programme back in 1989. She has since risen through the ranks via a range of in-store and Head Office roles to become our Head of Customer Service. She describes her role as challenging, inspiring and fun.
My career has been quite a journey. After starting out in our Southend store 28 years ago, I became a Commercial Manager before spending five years in our International Franchise Group. From there, I took on two senior store management positions and roles in our Customer Insight Unit, Store Operations and Change Programme before landing the Head of Customer Service job 10 years ago. I think it's been testament to the emphasis M&S places on equality and seeing talent rather than gender.
I think I've been lucky. I've had the support of some great line managers and I cannot overstate the influence their leadership and encouragement has had on my progress. The business has always been incredibly supportive too. I took a part-time MBA course back in 2000 and that was hugely beneficial. I've learned by example and I like to give back accordingly.
My proudest moment was leading a programme called the Power 92. This was aimed at engaging our 4,000 Section Managers in the importance of their role. I was working three days a week at the time and was given loads of freedom by my boss to just get one and deliver. The results were outstanding and this gave me the confidence I need to just have a go.
About 4 years ago I was struggling to balance working full time with being a good mum. My eldest son was about to go into year six and transfer to secondary school. I really wanted to be there for him. I looked at lots of options, including leaving, but finally had a very adult conversation with my boss who was brilliant and very supportive. I moved to working three days a week for about three years which gave me a much better balance and perspective on life. I delivered some great things at work too. Both my sons are now at secondary school and I now work four days a week, so I still have that important feeling of balance. Having a plan and taking control were critical to my being able to progress.
Now more than ever before, I think that people want a much better balance in life and the days of bowing to the company are long gone; it needs to be a partnership based on honest, open dialogue if we are going to attract and retain the talent we need to be a successful business. My advice to anyone in this situation would be: have a plan; but be flexible and talk to those you trust.
During my time with the business, the overall number of women in senior positions had increased. For me, it's about skills not gender. If I were able to make some changes, I'd make it easier for people returning to work after maternity or paternity leave to explore the options available. I'd probably have a few less chiefs too.
Whoever you are, if you're the kind of person who's keen to learn about the brand and loves to explore different opportunities, you'll thrive here.