30th October 2020
Our Enterprise Graduates are making an impact from day one
We've recently welcomed our second cohort of Enterprise Graduates to M&S and we're really excited to witness the impact they're already making. As a programme that gives exposure to the full length and breadth of the business, Enterprise is designed for the leaders of tomorrow, for those who want to challenge norms and become a driving force within our transforming business. So what can our new cohort expect in the coming months?
We asked our very first Enterprise colleagues about the exciting projects they've been working on in the last year alone to give a taste:
Syed, Enterprise Graduate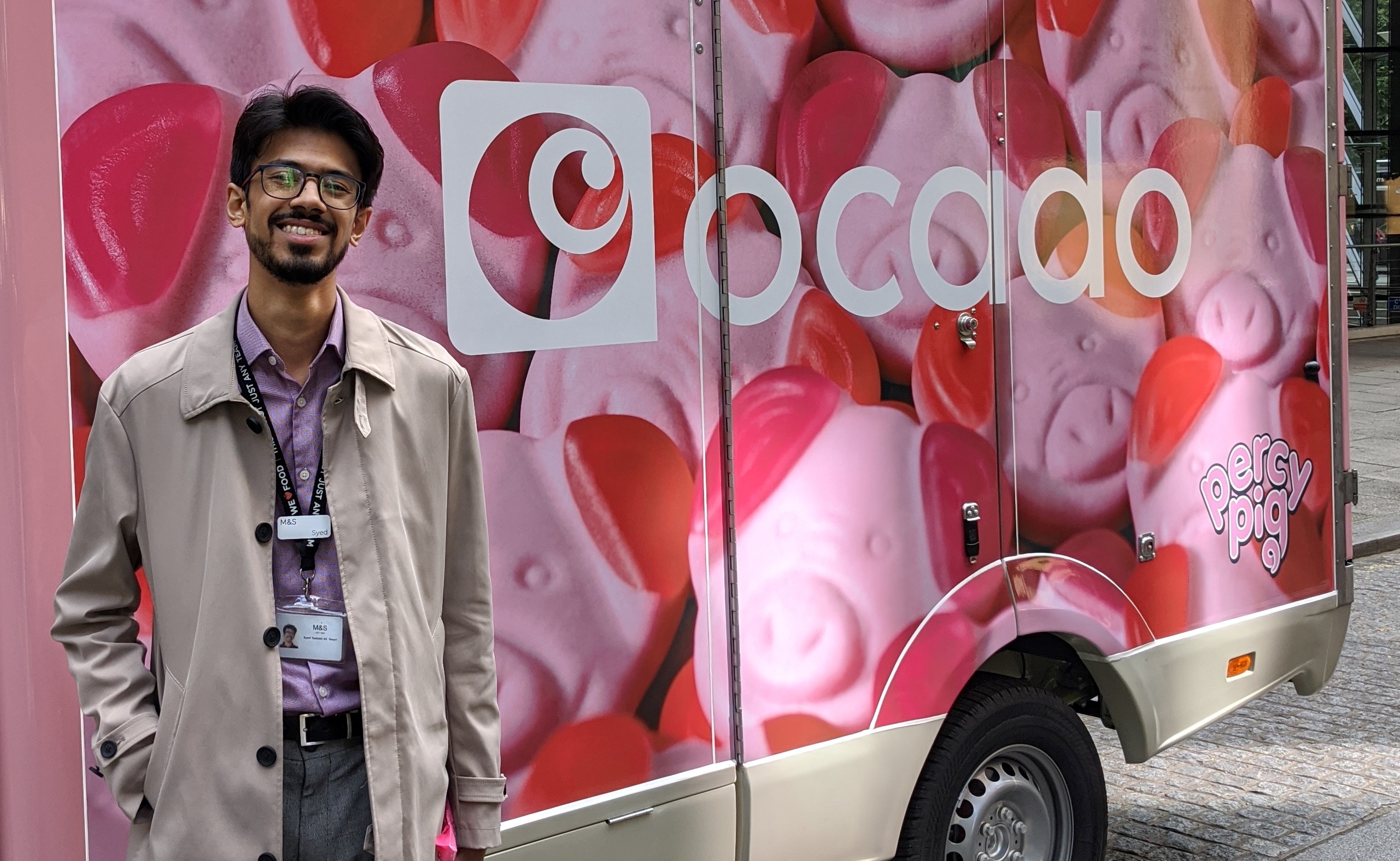 "I have been fortunate enough to work on two of M&S's biggest projects in recent history. My first project was a yearlong placement on the Ocado Readiness Program, to help launch our products on the Ocado Website. As part of that project I was able to interact with senior stakeholder from both businesses, lead the creation of a bespoke supply route to ensure product set up and even lead an offshore team. The project pushed me to learn not just the operational side of the business but delve into the detail and come up with well thought strategies.
My second placement is on the Clothing and Home Transformation team, working on the 'Never the Same Again' Programme which is essentially a program to help drive the Clothing and Home business. This placement offers me a wide set of new responsibilities, from planning strategies on how we can roll out programs to collaborating across many areas to ensure our story is joined up for our colleagues and customers. I will also be helping design KPI's that will help measure the success of this programme. Finally, I'll be engaging with senior directors within the business and share my reports and ideas, all of which means I get to widen my professional network and hone-in on a wider skillset."
Chloe, Enterprise Graduate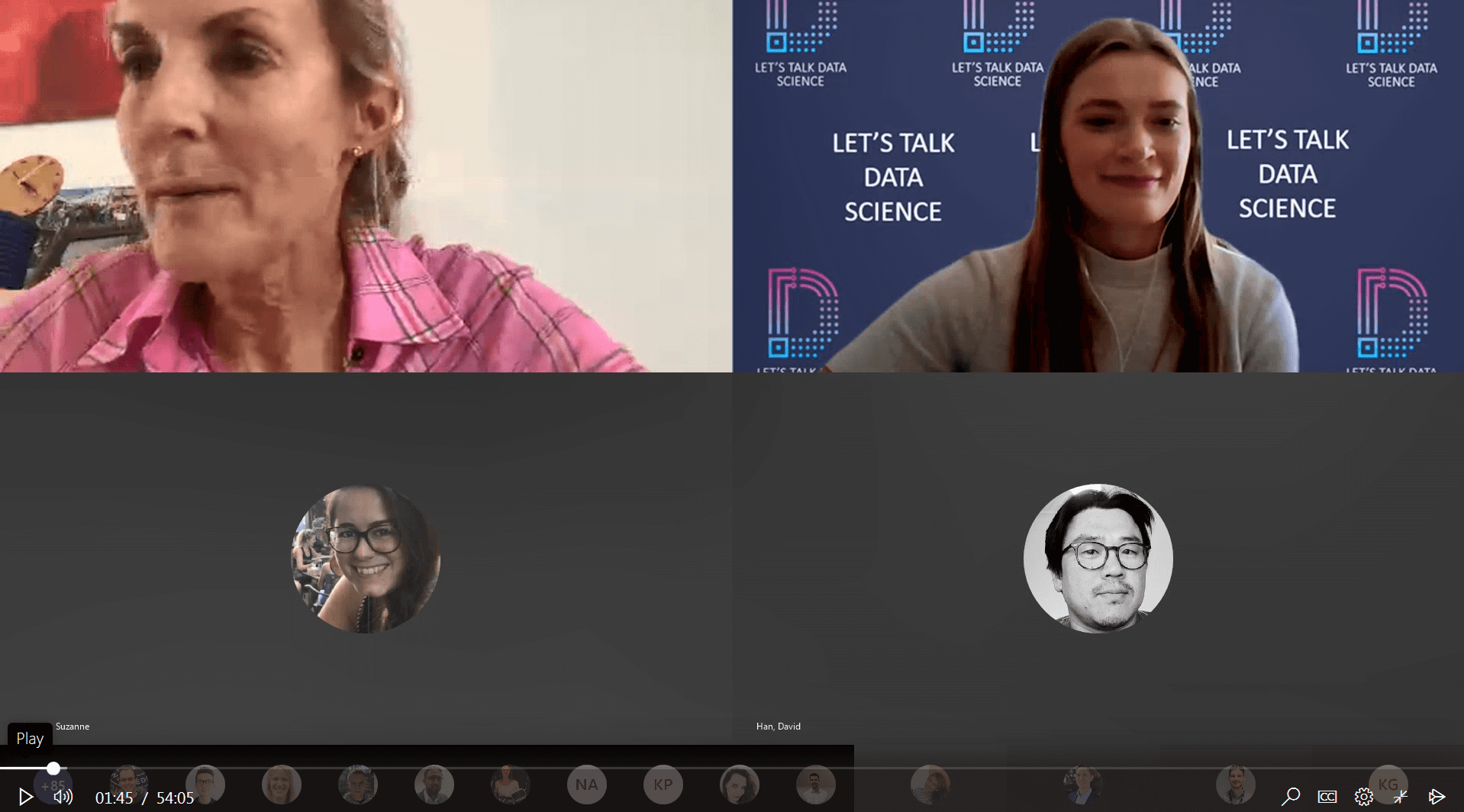 "My first project was in C&H Logistics where I worked on improving our X-Dock Network Speed. This essentially means I was using data to work out how to get products between our distribution centres and to stores faster! My second project was in the Customer Experience and Loyalty Team where I got to work on the relaunch of Sparks! I worked with one of our agencies to run a 6-week online community where customers told us what they thought of the new scheme by answering polls, writing diary entries and taking videos. It was really fun and the feedback we got will help shape the future of the Sparks Scheme. I've also worked in the Data Strategy Team where I organised 'Let's Talk Data Science'. Because of COVID this ended up being the first completely virtual business wide event M&S has done and nearly 1,000 people joined the sessions! Now I've just started a secondment with one of our Founders Factory partners Wovn! Wovn are a start-up using real-time data, collected through social media audiences, to help fashion retailers change the way they buy. I am so excited to be working with Wovn because their solution not only increases sell through it also helps reduce waste. Its very rewarding to know the work your doing is helping people and the planet! I never thought I'd get an opportunity like this, working with a start-up, so I feel very lucky!"
Megan, Enterprise Graduate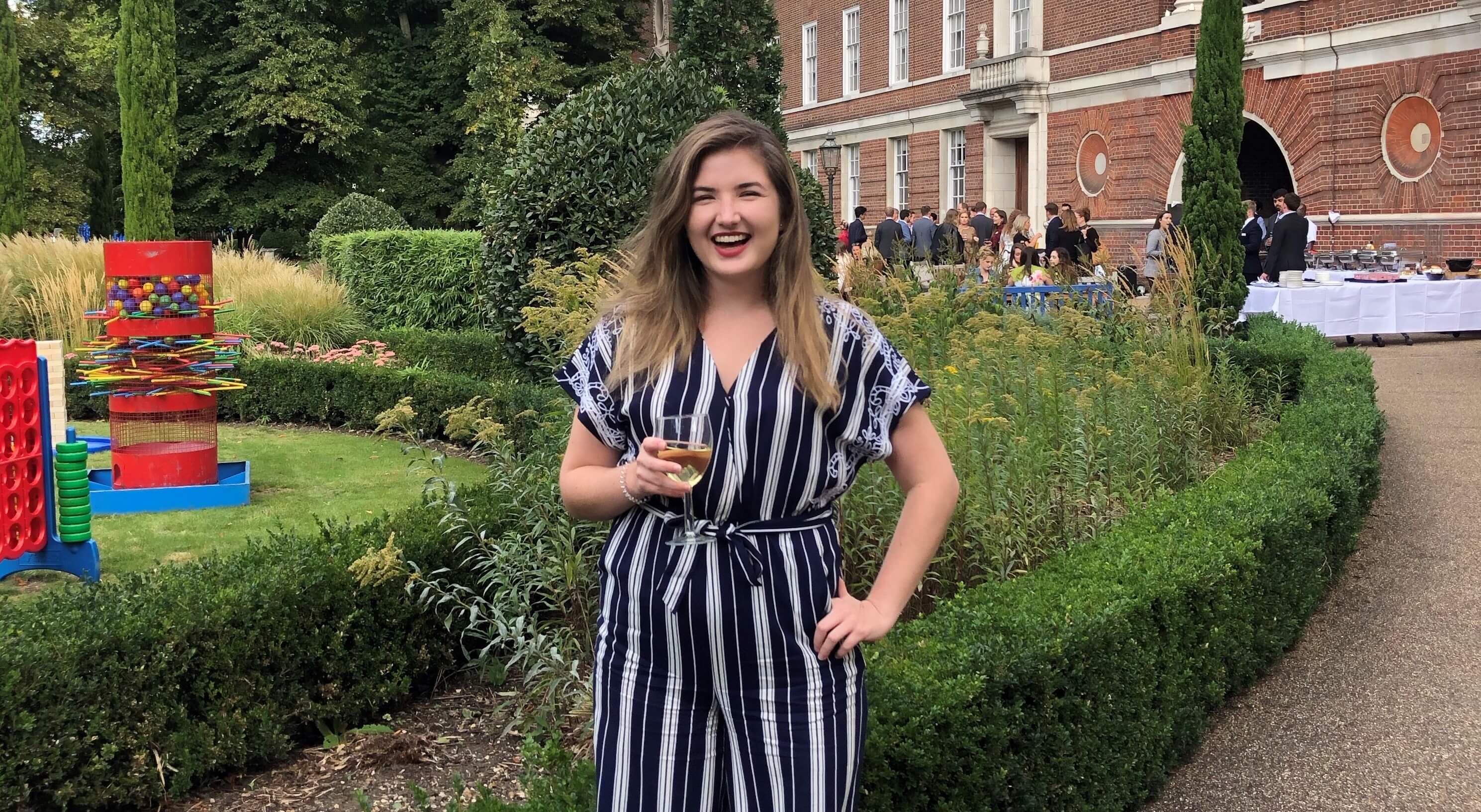 "I've been lucky to work on some of the most transformational projects in the business thus far in my career. My first placement in M&S.com saw me project managing the web development team's delivery to the Sparks refresh. There was a massive learning curve involved in this as I suddenly had a lot of responsibility to ensure my teams met key deadlines as any small delay would risk the entire project! After this I had a brief 6 weeks in Core Home Trade where I worked on a project that analysed the facets and filters shown on Product Listing Pages. Getting facets and filters right is very important in creating a positive customer experience and encouraging them to shop online with us again. I'm currently working in the recently formed C&H Events team where I work with teams across the business to plan the future trading calendar and facilitate alignment across the BUs and Marketing. In this role I get to combine my creativity with the project management skills I learned in my first placement to start new initiatives within the business – the remit of this role is limitless!"
Nick, Enterprise Graduate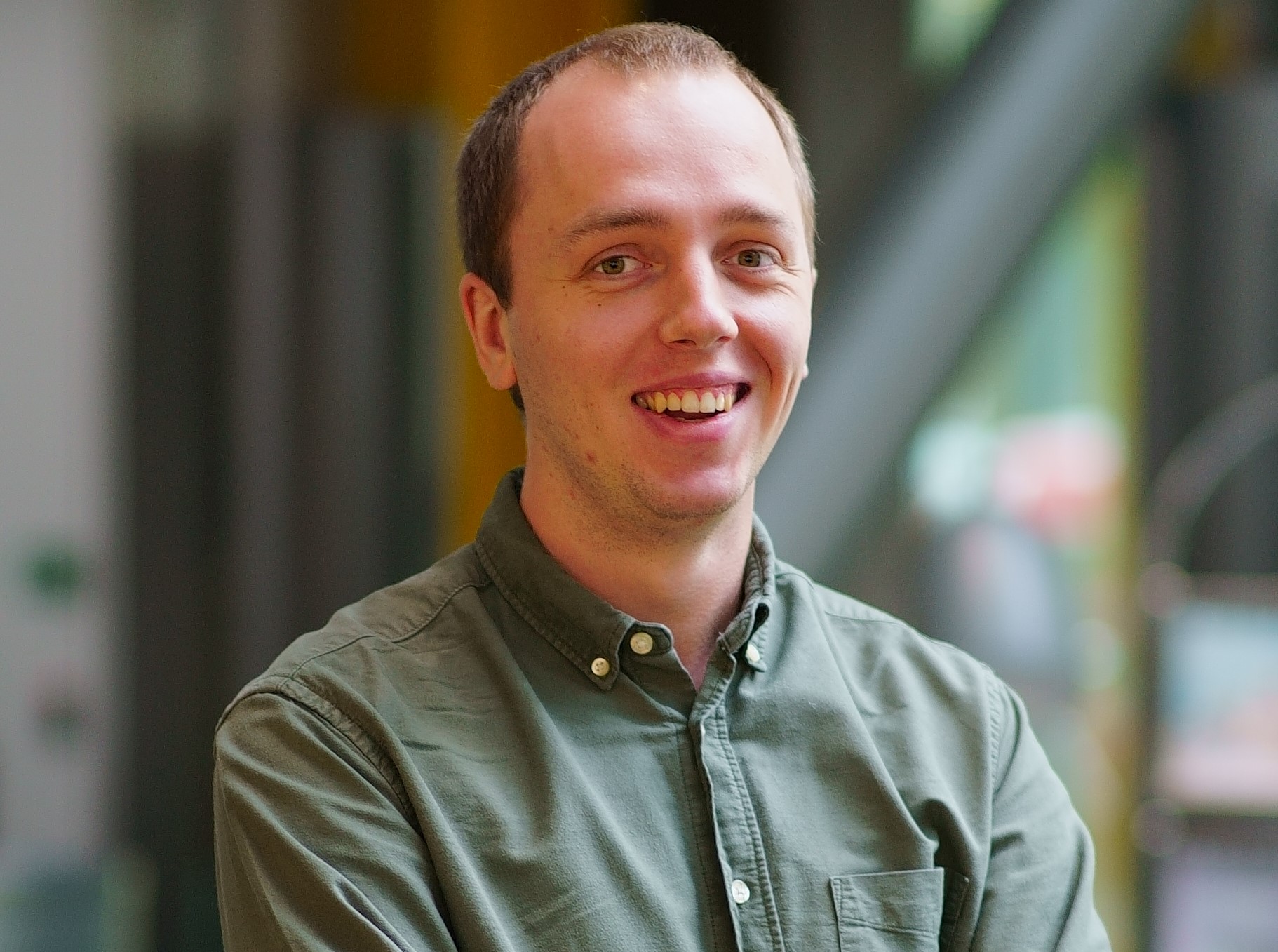 "My first project was within the furniture team, specifically looking at reducing returns and cancellations. As part of my project, I reviewed the end-to-end furniture journey, from the moment a customer first sees a product (either online or in-store) through to the point of delivery and after sales support. Within that journey, I was able to identify several 'pain-points' that were contributing to increased levels of returns and cancellations and develop plans to fix them. After furniture, I moved into the group strategy team, which was a great contrast as it was a move from a very focused area of the business to a team that had a comprehensive view of the whole organisation. During my time in strategy, I supported with developing the strategy for introducing brands into C+H, produced a market overview for the development of the property strategy, and most significantly supported in writing the Retail Operations Board Paper that was a part of the July 2020 Board away day.
"Most recently, I have rotated into the newly formed Diversity and Inclusion team that sits within the International BU. While it's still early days, I have already played a significant role in delivering a comprehensive program of events for National Inclusion Week and Black History Month, and am really looking forward to helping shape the direction of this brand new team."
Alys, Enterprise Graduate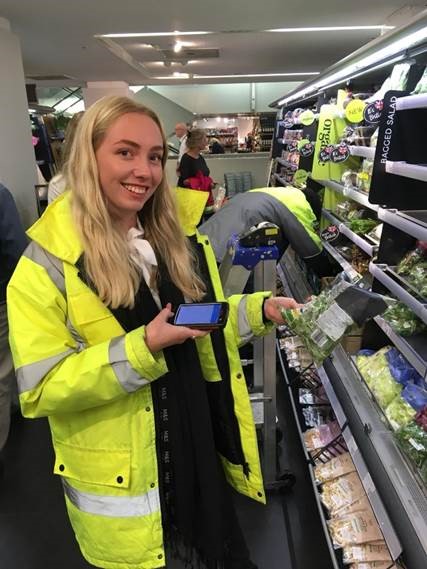 "I spent my first 6 months working within the Foods business on a commercial transformation project called category transformation. This project was newly created and was aimed at transforming M&S Food's range and product architecture to better fit that of the wider market. Allowing M&S Food to appeal to a wider range of consumers. It was a really interesting project, as it allowed me to get involved right at the centre of M&S Food and it's products, whilst being able to work with some key stakeholders both internal and external to M&S. I've since been on rotations within our Clothing & Home Supply Chain and within the newly formed Search Engine Optimisation (SEO) programme team where I was responsible for setting up the programme governance for the new acceleration programme. From data and digital to international, and from project management to finance or product development. There is just so much opportunity available at M&S making it the perfect place to start your career journey."
Danai, Enterprise Graduate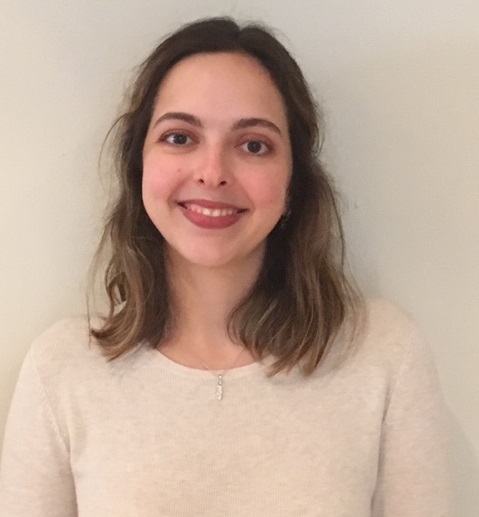 "My first rotation at M&S was in International Food in Business Development. I got involved with two main projects whilst there; for the first one I was responsible for finding an international online marketplace that we could sell M&S Foods through. For my second project I needed to review the Bakery catalogue that is offered to our International partners, find new products that could be added and expand the range. At the same time, I also supported C&H with the launch of M&S lingerie on the Zalando website. What I enjoy the most is being given the ability to rotate within the business, work with different people, experience a multitude of projects and be able to structure my path the way I want to."
Are you an ambitious Graduate up for the challenge?