29th December 2020
Ella's Retail Apprenticeship Story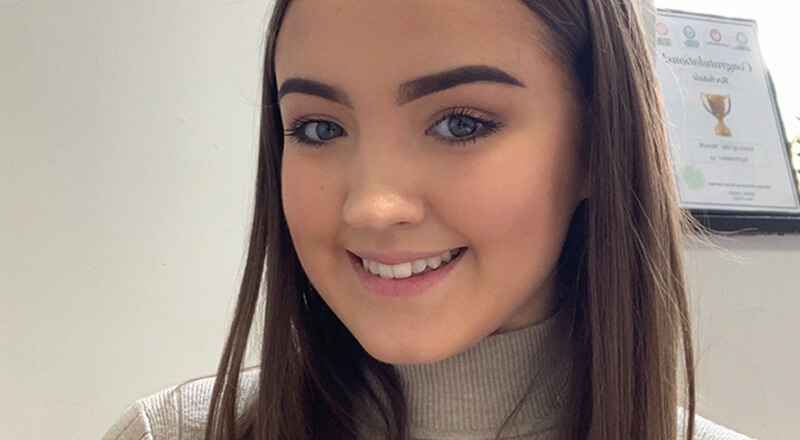 Here at M&S we're defining a new era of retail. And no role is more significant to our transformation than the Retail Management Apprenticeship and School Leaver Programme. A role that welcomes fresh thinking and perspective – one where you go from experiencing every conceivable aspect of how a store operates, from supply chain to sales floor, and learning all about our branding and customers; to Team Manager where you'll have responsibility for a team and department. The role is seen as a great stepping-stone to a long-lasting management career in the world of retail.
Ella joined a Retail Apprenticeship with us after college as she was eager to get started with her career. She already knew people who developed quickly through the M&S Apprenticeship scheme, who were placed in management positions very soon after completing training.
From online reviews, Ella found we provided great training in comparison to other retail businesses, and having her assessment day at the Altrincham store, she had a very pleasant experience with the opportunity to meet our colleagues.
"I knew that by taking up an apprenticeship, my future career was in my own hands, whereas going to university would mean my there was a slow start to my career, and I would be highly uncertain about there being any benefit."
"M&S has a fantastic reputation of being a leading high street brand, a great place to work and treating colleagues fairly (as well as for its AMAZING food!!!). This made me want to choose M&S as the retailer to do an apprenticeship with."
After two years of in-depth on-the-job training, Ella quickly adapted and became a Manager – an apprenticeship allowed her career progression to grow rapidly. During the uncertainty of COVID-19, every single day has been different for her and has presented a new set of challenges.
"I have learnt more in the past few months than I ever would've done in a more stable environment. On my first day as a manager in a new store, I walked into a situation where 50% of my team were self-isolating. I drew upon my on-the-job experience over the past 18 months to remain calm, get in contact with senior managers and arrange help and resource to sort out the issue."
"A retail apprenticeship within M&S gives you the exposure to many different stores and job roles (I worked in nine stores over two years!), and many different leaders across the business, which is exactly what is needed to get noticed as future talent for the business."
"I know a retail apprenticeship was the right choice for me as I love working in a fast paced, highly interactive environment. I get bored easily, and the opportunity to walk into a role where one day is never the same as the previous was perfect for me. I love working with customers, and love how M&S champions customer service as the most essential part of its business."
Within 18 months, Ella's career has skyrocketed, demonstrating there are countless opportunities in a fast-paced business like M&S for the right people.
Interested in learning more about the exciting apprenticeship and school leaver opportunities at M&S? Take a look here.