Embedding digital inclusion into M&S web platforms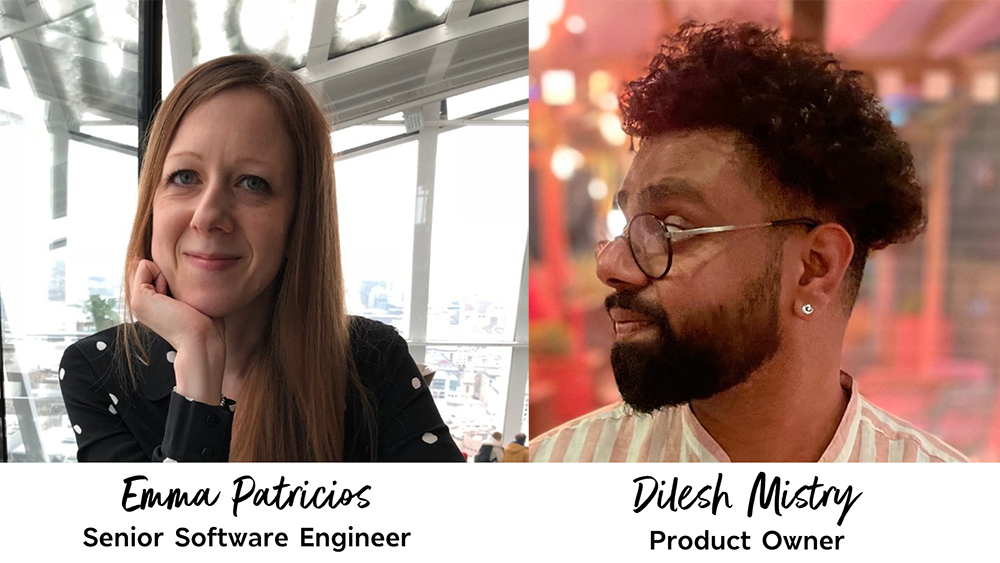 Tell us more about your role
Dilesh: I am a Product Manager for the M&S Web platforms. Web platforms are the underlying products that power various customer channels such as the M&S.com website front end.
I am responsible for the development of products, owning the product strategy behind the web platforms, specifying its functional requirements, and managing feature releases. I identify the customer need and the larger business objectives that a product or feature will fulfil, leveraging data to drive the direction of the web platform products.
Emma: I am a Senior Engineer and Tech Lead for the Component Library Team within the M&S Web Platform. I ensure that the components added to the library are well built and tested with a focus on accessibility.
Tell us about accessibility. Why it is important to M&S?
Accessibility is important to ensure that we are not excluding customers who have accessible needs. It means that our web products are inclusive and not directly or indirectly discriminant against a potential customer base. It's important to apply this lens to our software products to ensure a more inclusive and responsible product for our customers.
What does accessibility mean to you?
It is all about inclusivity and ensuring that anyone with accessibility needs are treated equally. We want to ensure that our platforms offer the tools to use products and services just as easily as those without those needs.
Why is it important to M&S and why have we delivered it?
According to W3C;

"Businesses that integrate accessibility are more likely to be innovative, inclusive enterprises that reach more people with positive brand messaging that meets emerging global legal requirements.
A research study of Fortune 100 companies indicates that disability inclusion, as part of an overall diversity strategy, is common practice among high performing businesses.
When accessibility is part of strategic planning, businesses are better equipped for success in our connected world of commerce, academia, and civic engagement."
This shows that we have a part to play in reaching these customers and offering a level of quality and responsibility for customers with diverse needs.


What tools did you use during the journey?
The current stack is React, Emotion and Typescript with GitHub Actions and Terraform to deploy into our environments. For accessibility, we make use of the following modules: @storybook/addon-a11y, eslint-plugin-jsx-a11y, axe-core and axe-playwright.
What were the challenges and how did we overcome them?
The main challenge is that accessibility is seen as specialist knowledge and is not always prioritised for the customer experiences that get developed by product teams.

However, from our research, we've found that there are many quality resources available to us to upskill and understand accessibility needs and ratings applied to web software for customers.
Leveraging these resources, we overcame this problem by setting up a community of practice for accessibility to spread the knowledge, priority and upskill our colleagues.
Additionally, we added significant automated testing to our web software to catch potential failures and keep our accessibility standards high for better customer experiences.
Learn more about a career in Digital & Tech with us here.