4th March 2020
Different Pathways To A Successful Career At M&S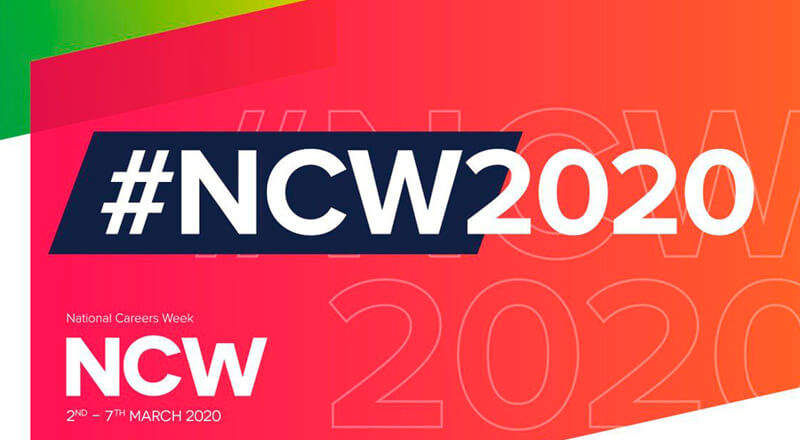 We know that choosing your next step after school or University is a big deal. You'll spend a significant amount of time at work and in order to enjoy your job, stay motivated and fulfil your potential, you need to choose wisely. It's a lot of pressure and you don't want to limit your options.
Understanding there's not a one-size-fits-all approach to entry level careers, we offer a variety of pathways including Apprenticeships, Internships, Placements, Enterprise Graduate Schemes and Specialist Graduate programmes to ensure we can provide the best possible career development opportunities to a broad range of potential colleagues.
This National Career Week, we spoke to our colleagues Karam and Rebecca who joined us on our early careers programmes and are thriving in their roles now that they are embedded into the business.
First up Karam. Karam knew straight from the outset that she would get out exactly what she put in on her Retail Apprenticeship, explaining that she was encouraged from the start to 'be a sponge' and absorb everything she observed as a fresh pair of eyes. 'This is what would essentially mould me into the leader I strived to be at the end of the 18 months," she says.
By experiencing a broad scope of attachments across the business – from Visual Merchandising, to Food, Clothing and Operational, Karam was able to discover her true passion. Food!
"For me, my passion lies within our Food business that encompasses the speed, energy and pace of our transformation. I was able to share my development journey with stakeholders who took all this into account and appointed me into my first appointment as Store Manager in one of our large Simply Food stores."
Our apprenticeships are a fantastic way to work towards a recognised qualification and learn a variety of new skills. They're open to people of any background, aged 16 and over and they're a fantastic alternative to full-time education.
Graduate programmes tailored to you
Since joining M&S on the Supply Chain and Logistics Programme two and a half years ago, Rebecca has been placed in seven different teams across Clothing, Home and Food, in stores, support centres and distribution centres. This broad overview of the business is what our Early Careers schemes are all about, specially designed to expand your view of M&S as a whole, build a great network and develop your leadership skills.
Rebecca was delighted when she was given the opportunity to expand her knowledge even further by joining the first cohort of our Data Fellowship – an initiative to upskill colleagues in line with the ongoing transformation of M&S placing digital at the heart of our business. This has even seen her move into a new role which she may never have considered. "Now that I'm working as a Junior Analyst within the Food Data Science team; I've learnt I am capable of more than I thought and I am excited for what challenges I will face next!" she says. Rebecca is now a very active member of the M&S Data & Analytics Community and sits on the 'Women in Data' committee working towards fairer representation of women in these roles. She is also a real advocate of the M&S Graduate Schemes and is often seen representing the business at career events, contributing at the Graduate Shadow Steering Group, and is a mentor for new graduates joining the team. She has now also been nominated for a 'Rising Star' Award by Target Jobs. Go Rebecca!
Shaping your career with us
The people we recruit all have one thing in common; the desire to learn, grow and develop. Whether you join us on a graduate scheme, an apprenticeship, placement or join us in store – you will receive the guidance and support you need with limitless opportunities to shape the career you want.
Take a look at our Early Careers site here.