16th March 2021
Our Data Fellowship programme gave Louise the skills to take on a brand-new challenge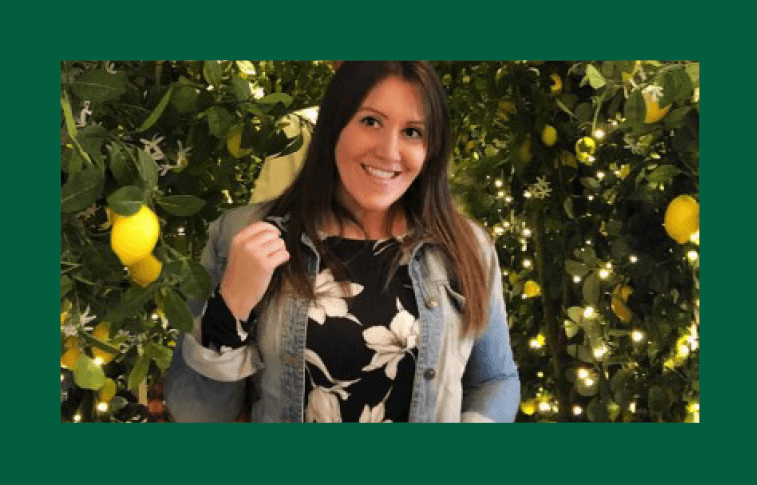 Originally joining us in store, Louise has always been passionate about working in Retail and is super proud of playing her part in our success.
"I previously worked in retail store management mainly on Oxford Street and was approached about a Commercial Manager role within our Marble Arch store. This role within the business has a lot of exposure to senior stakeholders and was an opportunity I wanted to pursue at that time in my career. To work for such a well-known and much-loved company at the Flagship store was a dream come true." Louise explains.
When the opportunity came to join our Data Fellowship programme – an accelerated technical development programme which gives colleagues the chance to enhance their ability to make data-driven decisions, increase their confidence in their technology choices and become part of our wider data community – Louise decided it would be a great opportunity to broaden her knowledge and experience in the business she loved so much.
"I had absolutely no knowledge of technology or coding, but I knew that I was interested in the subject and I had the desire to learn. During the Fellowship you are encouraged to work on projects that are applicable to your day job, so the subjects always felt relevant and going through the experience with other colleagues from all over the business helped with brainstorming and problem solving," she says.
During her time on the programme Louise got the chance to work on a broad range of projects including a Clustering project on Sleepwear sales which involved trying to identify a link to the sales of Sleepwear and the temperature of the Regions it was sold in.
"I also worked on an Association Rules project to understand which Lingerie item is most frequently purchased with Bras and if it is in fact Knickers as everyone presumes," she adds.
With a supportive line manager and a real passion for the use of data and the role it plays in our transformation, Louise decided it was time to take her career in a new direction. Not to mention she passed with Distinction so clearly had an aptitude for Data!
"Towards the end of the course, I noticed a job advertised on the internal careers site for a People Analytics Partner, which was my dream first role in the world of data. I was supported to apply for this role and thankfully my new line manager felt that my previous experience in Retail stores and store support roles, coupled with my Fellowship learning was sufficient to join the team."
Her career has since gone from strength to strength and Louise is now in her current role as a Data Analytics & Insights Partner.
Making data driven decisions
Working within HR Reporting & Insights, Louise's current team provide people related data and insights to all areas of the business to assist leaders in making data driven decisions.
"My role varies daily and is mainly project based. I do provide descriptive analysis when required, which helps my customer groups understand the shape and health of their workforce. I also provide dashboards which help my customer groups self-serve their own data needs and I conduct more prescriptive statistical analysis and data modelling through using data science techniques taught to me while I was on the Data Fellowship."

"I have performed Text Analysis on our Talk Straight survey data to understand the sentiment of the colleagues working within each of my customer groups and have recently worked on a project analysing Recruitment data from an I&D perspective. I've also worked on a project to identify complexity of job role to understand different pressures (if any) placed on line managers working within the business because of this complexity score. All the projects in my current role are completed with the aim of uncovering insights that help our leaders support and enable our colleagues to be their best."
Keen to explore a data career like Louise?

If you have an inquisitive and analytical mindset you would love a job within Data Analytics especially within the world of HR explains Louise.
"The field is ever evolving and there are so many areas where insight and analytics is not only useful but mandatory in helping make data driven decisions, which are key when dealing with people. There's also an opportunity for self-development every day so if you have a desire to learn you will thrive!"
"You also need a tenacity to keep going as things very often do not work first time with analytics. Partnering three customer groups means good time management is key as they all have equal demands and loving what you do is a plus. I could not even set up an iPhone before the Data Fellowship, but now I can say that I love working with data!"
If you're up for the challenge, it can reap great rewards as demonstrated by Louise.
"Completing the Data Fellowship and achieving a Distinction is undoubtedly my biggest achievement. Not only has it completely changed my life and career, but I now feel equipped for the future and I have been inspired to complete further learning, which is all thanks to M&S and the apprenticeship programme."
Explore opportunities in Data today, or sign up to join our Talent Community.