11th May 2021
Eid Mubarak - Celebrating Eid ul-Fitr at M&S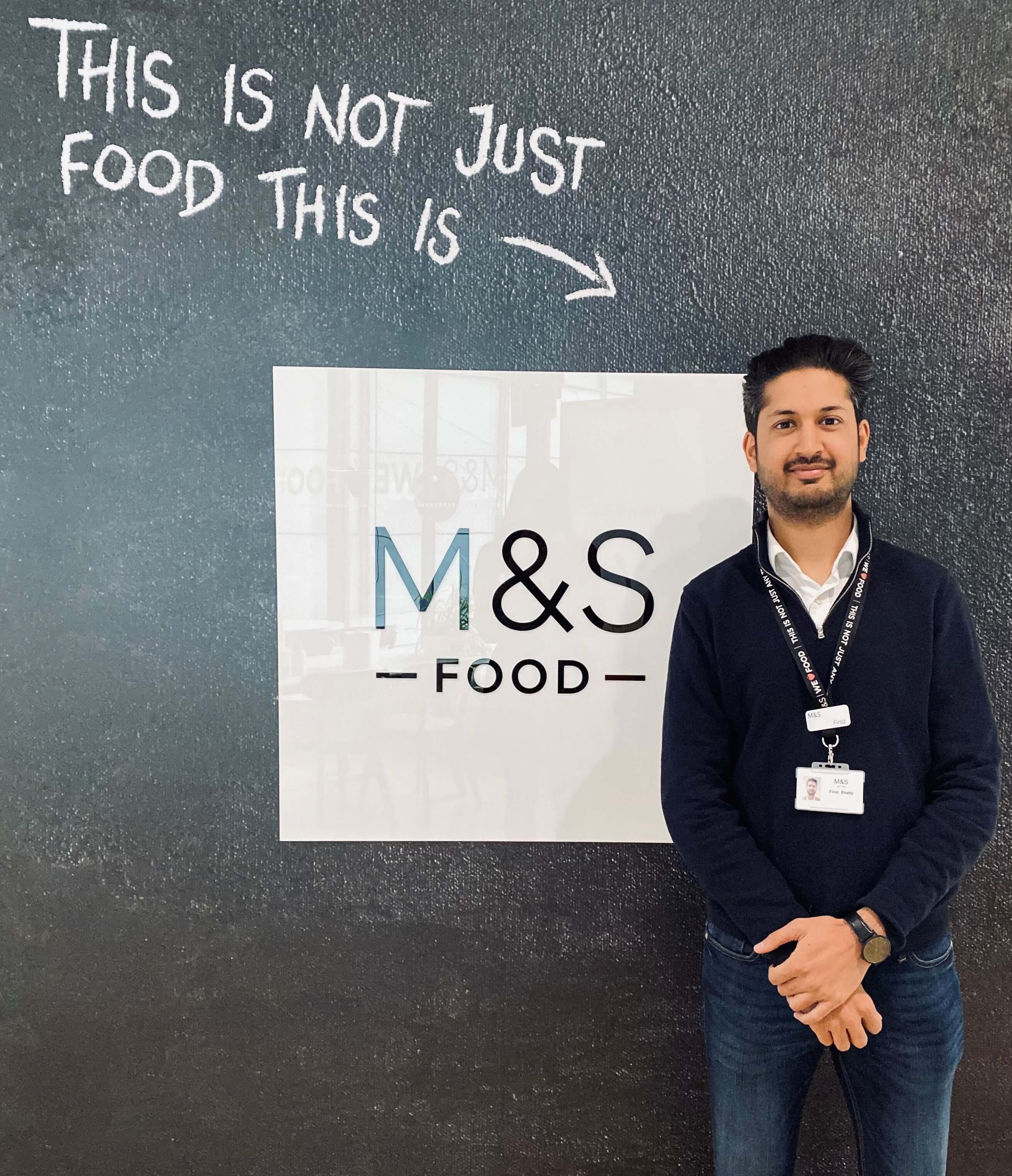 Also known as 'The Festival of Breaking the Fast', Eid ul-Fitr is a very important festival in the Islamic calendar and is celebrated by Muslims worldwide to mark the end of Ramadan.
Eid ul-Fitr is expected to be celebrated from Wednesday 12th May and end on Thursday 13th this year, and with the date depending on moon sightings each year, we ensure that all our Line Managers are flexible to the needs of our Muslim colleagues to accommodate this time for celebration and the end of fasting.
Spending time with family and friends, exchanging gifts and enjoying a shared celebratory meal is how many choose to celebrate, with many choosing to give to those in need so that they can enjoy the day too.
For M&S colleague Firoz, celebrations this year mean time spent with his girlfriend and brother.
"The start of the day is getting up early, performing the Eid prayer and then having a special Eid breakfast. This differs from a normal year as we are unable to go to the mosque so we will do the prayer over zoom. In a normal year I would normally go to see my grandfather where the rest of my family gathers. We would get up early, get ready (wear new clothes, this was a tradition of the prophet), then make our way to the mosque. Once we have completed the Eid prayer we would make our way to the graveyard to pay our respects to all our family and friends that are no longer with us. Once this has been done we would head home for an Eid feast, where everyone will bring food to make up a vast array of foods and sweets. The rest of the day is generally spent visiting family. Of course this year and last year we had to this all virtually. Trying to coordinate 30 people over zoom was interesting!"
Working on the food team as Executive Assistant to our Foods Managing Director, Stuart Machin - Firoz supports with key strategic priorities and projects across Food, helping Stuart to stay organised and briefed on all matters across the Food group.
"My team has been very supportive and what I have really welcomed is how they are all very inquisitive about my traditions and how I practice fasting during the month. I have not needed any adjustments but everyone has been very supportive. I will be taking my celebration day this year to celebrate Eid."
Eid Mubarak Firoz!

Supporting all of our colleagues via the Culture & Heritage Network
All year round, every single one of our colleagues is welcome to join our Culture & Heritage Network - one of many of our Inclusion and Diversity Networks started by our people, for our people and supported by our central Inclusion & Diversity team. These networks are a great way to meet colleagues, find support, share stories and celebrate. At M&S we are all allies for inclusion. Our colleague networks are open and welcoming to all.