30th March 2021
Meet M&S Superwoman, Product Manager Catherine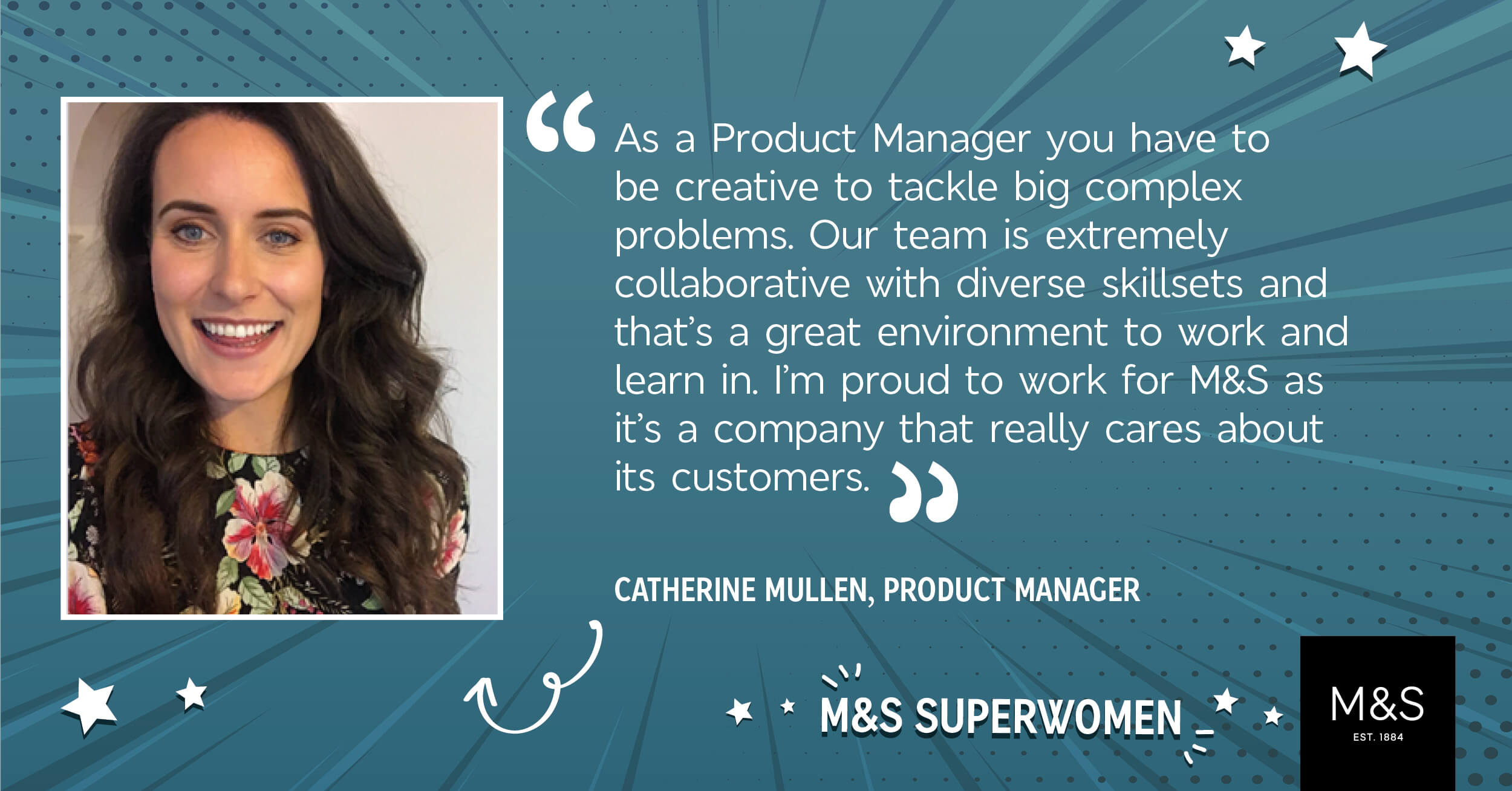 Catherine joined M&S in 2016 as part of our digital graduate scheme and over the past four and a half years, she has made a huge difference to how customers shop on the M&S.com website – from introducing relevant product recommendations to making product browsing easier and more engaging.
One of the key projects Catherine has helped to deliver was building a brand new product page on M&S.com, which is 40% quicker than the previous version – helping our customers to shop our products quickly and with ease. She was also part of the team that launched our 'contact me when available tool', so that customers can be notified when products come back in stock. Since the feature launched last May, we've seen more than three million requests from our customers.
Today, Catherine leads the product recommendations team as a Product Manager, and she has helped to introduce outfit recommendations across menswear and womenswear product pages. This is done through a model with machine learning at the core, which means we can automatically generate outfit recommendations without manual input.
"I love to be challenged and learn new things. As a Product Manager you have to be creative to tackle big complex problems, whilst also being analytical, data-driven and structured. Our team is extremely collaborative with diverse skillsets and that's a great environment to work and learn in," she says.
"I'm proud to work for M&S as it's a company that really cares about its customers and what matters to them," she adds. "We have a rich brand history with strong values which continue to underpin the way we do business today, and we always put the customer at the heart of the decisions we make. The people who work at M&S are amazing and I've learnt so much from other colleagues over the four years I've worked at M&S - people who have supported me when things have been tricky, and challenged me to think differently when working on complex problems."