14th April 2022
Celebrating Vaisakhi at M&S
On Vaisakhi, many Sikhs go to the Gurdwara, a place of worship, in the morning for a service. Afterwards, there is usually a procession through the streets with lots of singing, chanting and colourful clothes. The procession is called the Nagar Kirtan. 'Nagar' means town, and 'Kirtan' means the singing of hymns from the Guru Granth Sahib, which is the Sikh holy book. The Guru Granth Sahib is carried in a place of honour throughout processions.
Celebrations traditionally also include the reading of scriptures out loud and chanting of hymns. Many Sikhs also choose Vaisakhi as the day to be baptised into the Khalsa brotherhood, a sign of commitment in Sikhism.

Guru Gobind Singh, the tenth Sikh Guru, established the Khalsa brotherhood in the city of Anandpur Sahib in Punjab, where there are normally big celebrations. Farmers in the Punjab will also use Vaisakhi as an opportunity to give thanks for a plentiful harvest and pray for a good one in the year to come.
We're excited to share with you how one of our colleagues, Sharan, is celebrating this year:
Sharan, Visual Manager in our Milton Keynes Store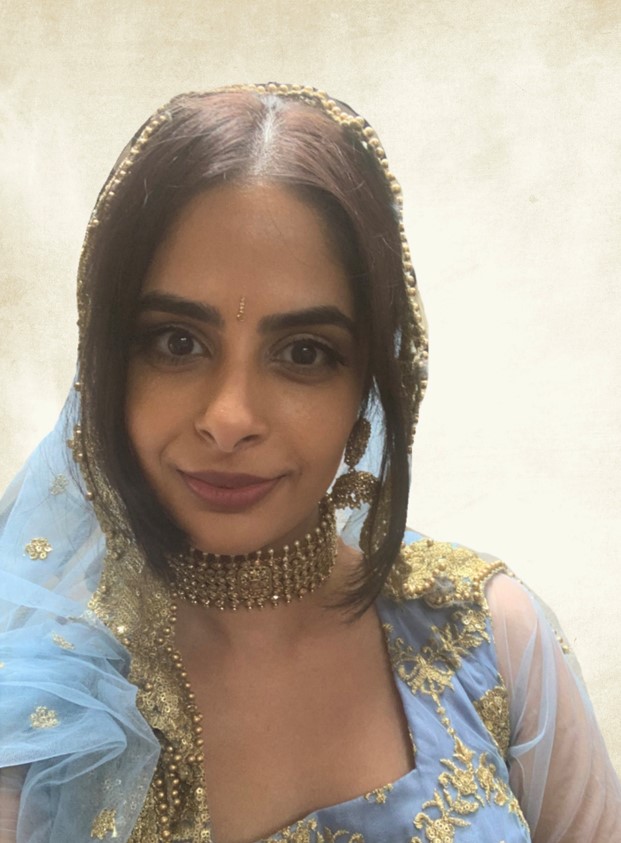 "My name is Sharan, and I work as a Visual Manager in the Milton Keynes Store. I am married and we have a 2 year old boy. My family are all of the Sikh faith and celebrating Vaisakhi is one of the most important times of the year for us.
Vaisakhi to me is a time of celebration. It's one of the most important celebrations in the Sikh Calendar, where we celebrate not only the New Year, but also the creation of Sikhism and the Khalsa.
Vaisakhi is all about family and community. I will attend Nager Kirtan, which is a religious procession held just before Vaisakhi, where hymns are sang from Guru Granth Sahib Ji, our Holy Book. Streets are lined with free food stalls, and I always like to help serve this food to the community. On the day, I will be celebrating by attending the Gurdwara with my family, eating lots of yummy food, such as Karee, which is a yoghurt based curry, and sweets, like Gulab Jaman. and being thankful for all the blessings the last year has brought us.
I would like to wish all my colleagues celebrating a very Happy Vaisakhi."