2nd Sept 2021
Celebrating Rosh Hashanah at M&S

Many of our colleagues are looking forward to celebrating Rosh Hashanah this September - an important date in the Jewish calendar which celebrates the start of the new year, and a fresh start for all.

For Adam, our Head of International Food, this holiday will mean time with lots of family and enjoying traditional foods, what could be better!
"This year I will be celebrating Rosh Hashanah (Jewish New Year) with our extended family. It's one of the most important festivals in Judaism and as with all Jewish festivals, we will take the opportunity to get together and eat great food including apple dipped in honey to signify a sweet new year (all Jewish festivals revolve around food and a festive meal!). The last significant festival which Jewish people were really able to get together in the UK was Purim in Feb 2020 and whilst for Rosh Hashanah last year we were able to have a meal with one other family, it was definitely not the occasion it usually is!"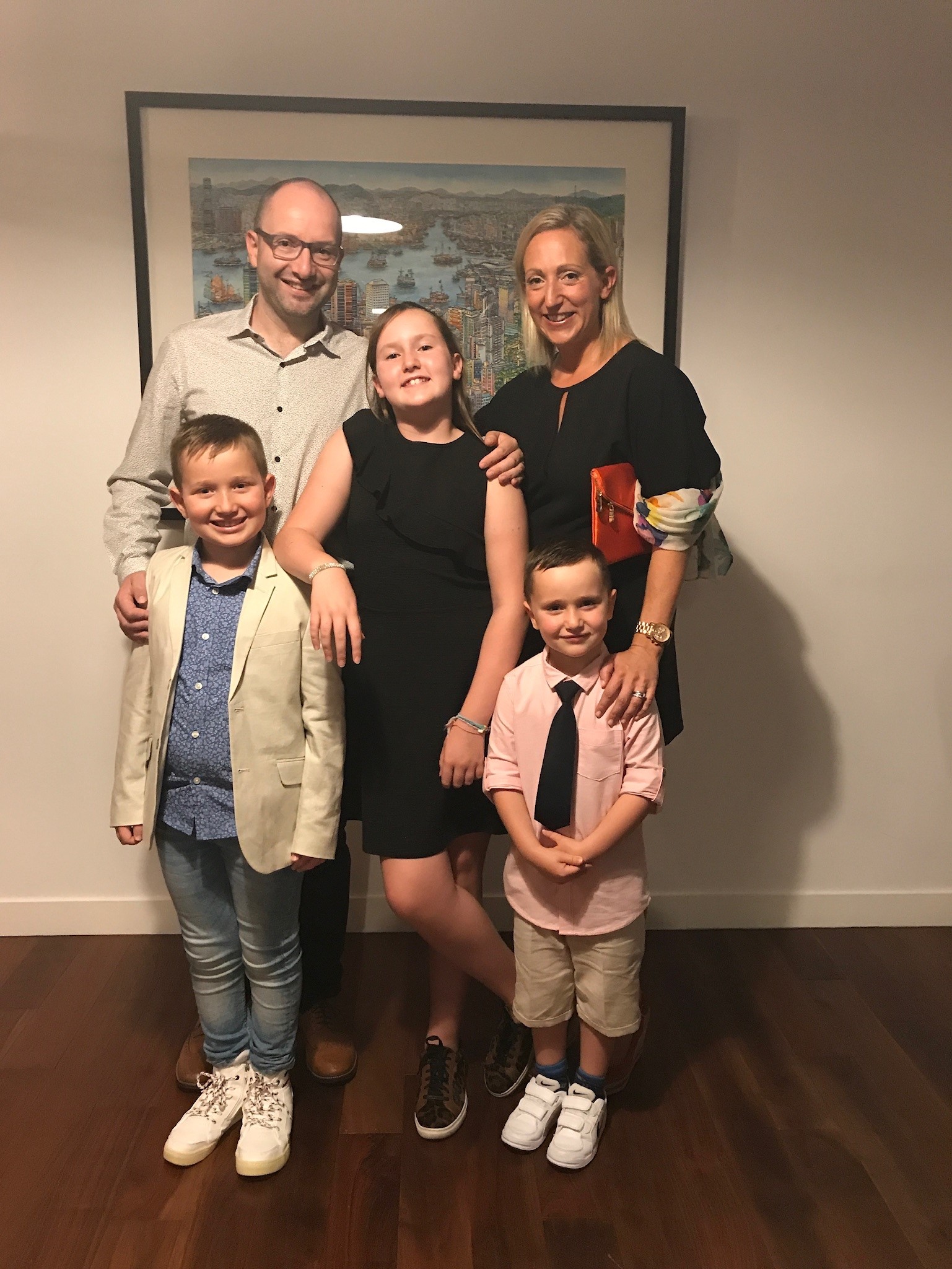 Over the course of his career, Adam has had the amazing opportunity to work in a number of different countries around the world including India, Greece and Hong Kong. But being on the move has meant Rosh Hashanah and other important festivals have not always been spent with wider family as per tradition. Adam however, has not let that get in the way of creating special moments for his family.
"Whenever we have arrived in countries away from home we have always taken time to connect with the local Jewish community ranging from the very small in Delhi to the much more substantial community in Hong Kong.
"This has been a wonderful way of creating a wider Jewish family, meeting new people and ensuring that we always have people to celebrate those key moments with throughout the year. It also meant that we had some truly memorable experiences from celebrating Passover on a roof top in the middle of Delhi to a Rosh Hashanah meal under the shadow of the acropolis to a multitude of events at the spectacular Ohel Leah synagogue in Hong Kong!""
Supporting our diverse colleagues
Here at M&S, supporting our colleagues and our customers as they observe important holidays like Rosh Hashanah is crucial, because we are a business that is built on people. Our Inclusion and Diversity Networks provide a way to do this by growing awareness, education and understanding, whilst offering a great way to get to meet new colleagues, find support, share stories and celebrate.
"I am a member of the Culture and Heritage network and it's great to see it growing in both numbers and diversity of conversation. The networks play a very important role, both here today and in future development of our business as the only way we can thrive as an organization is through diversity of thought, experience and truly understanding everyone's needs."
"I think the support for our Jewish customers has gone from strength to strength in recent years, explains Adam. "Through identifying the key stores where we have a lot of Jewish customers, I'm really impressed how we have listened to our customers and ensured that our offer has become increasingly relevant in those locations, particularly around events. In fact in the few days leading up to Rosh Hashanah some of those key locations are the top selling stores in the business for flowers as well as ensuring that we have an abundance of apples and honey – the centre piece of every Rosh Hashanah table."

To all of our customers and colleagues who will be joining in with Rosh Hashanah celebrations this month, shanah tovah u'metukah.