15th April 2022
Celebrating Passover at M&S
Passover (or Pesach in Hebrew) is one of the most important festivals in the Jewish year. It is a Spring festival that begins on the 15th day of Nisan, the first month of the Jewish calendar. The celebrations last for seven or eight days, depending on where you live. In 2022, Passover begins on the evening of Friday 15 April.
Passover is a celebration of the story of Exodus. During Passover, many Jewish people remember how their ancestors left slavery behind them when they were led out of Egypt by Moses. Traditional families will eat from the Sedar plate, which is an important part of the holiday service and dinner. The plate is often a special dish with six designated spaces for each of the symbolic foods.
We're excited to share with you how one of our colleagues, Debbie, will be celebrating this year:
Debbie, our International Trade Lead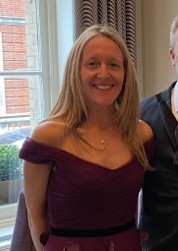 "I have worked at M&S for 20 years and am married with 3 children. Outside of work, I enjoy going to the theatre, travel, pilates and walking (I am currently training for the Moonwalk in London). Also, I am Jewish, and whilst I don't consider myself religious, I am culturally Jewish. As such, I enjoy Friday Night Dinners and celebrating all the Chagim (Jewish Holidays).
This week, we will celebrate Passover, which begins on Good Friday. Passover is one of the most important festivals in the Jewish Year, where we commemorate the liberation of the Israelites from Egyptian slavery. On Friday to celebrate Passover, I will be going with all my extended family to my Auntie and Uncle's house for a special service called a Seder. This will be the first time in 3 years that we are all together, as we missed large gatherings in the last two years due to Covid-19.
My favourite part of Passover is the Seder service, where all the family come together. We encourage the children to ask questions, sing songs, play games, and eat a wonderful meal."