18th March 2022
Celebrating Holi at M&S
The celebration of Holi takes place on Friday 18 March. This is a Hindu festival celebrating spring, love and new life. Holi is a time for fun, usually starting with a bonfire on the eve of Holi celebrating the triumph of good over evil. Then on the day itself, gulal powder is thrown at people in all colours and made to stick with water pistols and balloons.
We're excited to share with you how three of our colleagues will be celebrating this year:
Kaushika, our Team Manager in our Marble Arch Store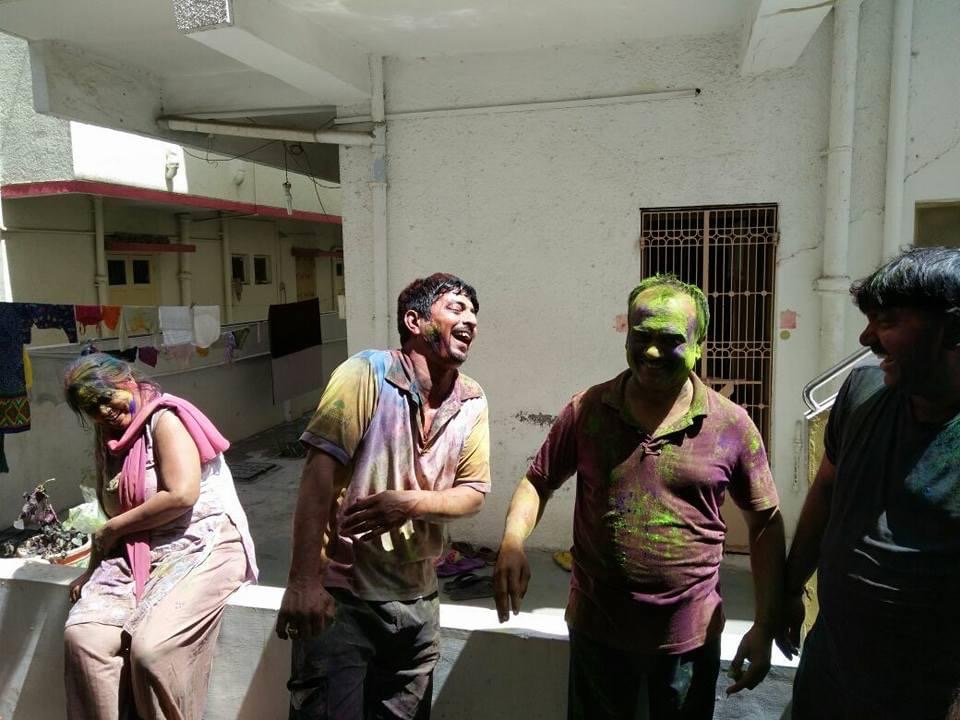 "I'm from India and moved to England 20 years ago. I finished my degree in Accountancy and diploma in Computing back home, and I've now been working with M&S for 20 years as a Team Manager in one of our flagship Stores. I haven't celebrated Holi much here, apart from talking to friends and sharing our stories.
Back home in Gujarat, it was a two-day festival, and the first day was called 'Holi'. We used to light a bonfire, prepare raw coconut, corn, dates, and sugarcane as an offering. Second day is 'Dhuleti', the festival of colours. We used to dress up in old clothes or white ones, where people can see sprinkled-coloured water on each other, and kids used to throw colour water-filled balloons at each other.
The thing I loved the most about Holi is going around the bonfire. Holi for me is a reminder of victory, good over evil, and also the season changing from winter into spring."
Anjanaa, our Digital Product Manager in Digital & Data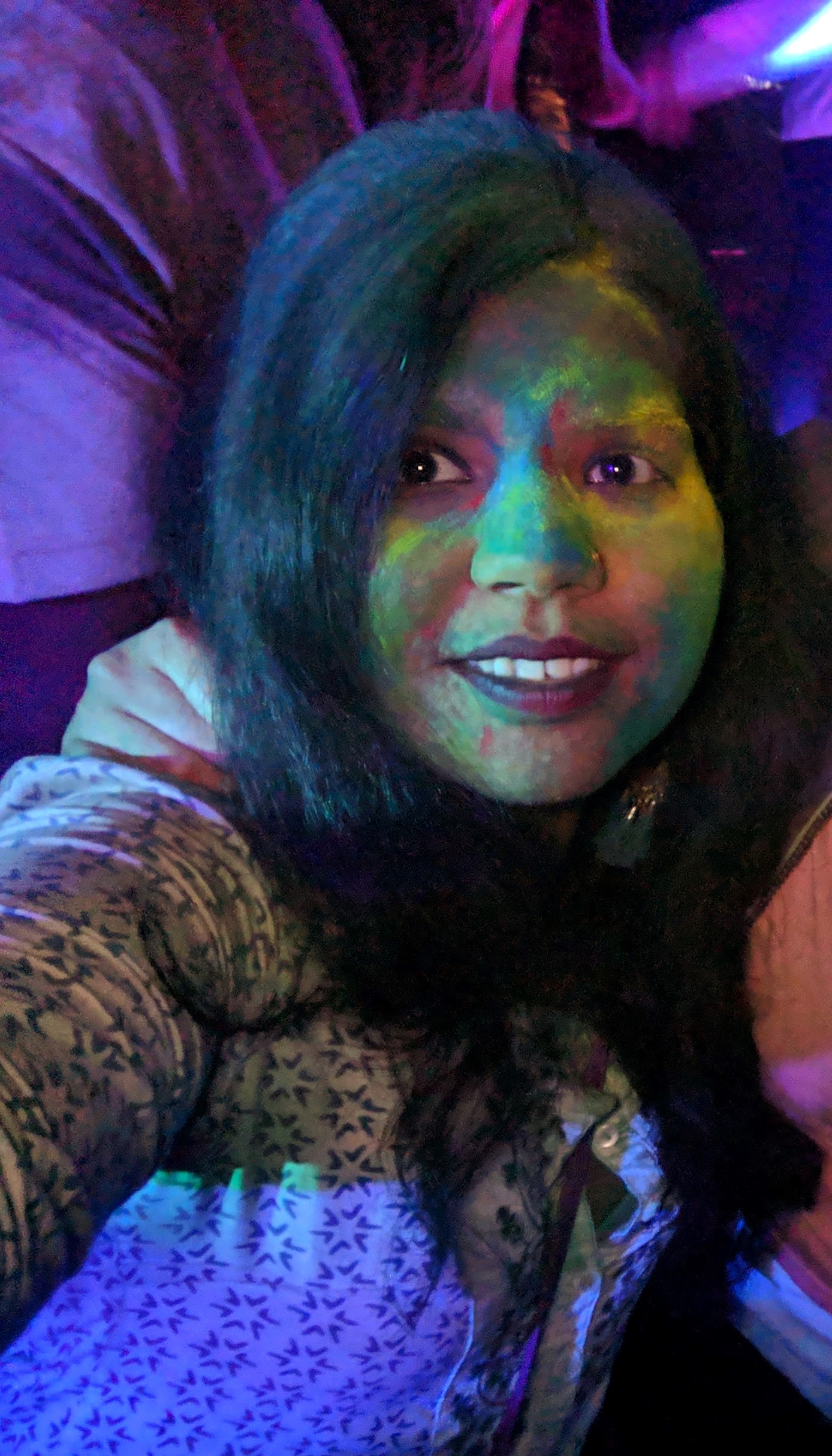 "Holi is a festival of colours celebrated predominantly in India, and has now spread across many countries, marking the onset of Spring. It's an occasion to celebrate love, a good harvest (traditionally in an agriculture based society), the triumph of good over evil, and it also provides an opportunity for people to get together and have fun. It happens across a couple of days, with a bonfire on the first evening and playing with colours (powders, water based etc) the next day, and of course, followed by good food and delicacies, like any other festival.
The bonfire symbolically represents destroying the internal evil in each one of us and starting with a clean slate. The playing with colours represents the beginning of the new Spring season, where we make new friends and renew existing relationships.
To me, Holi marks the start of a new spring, bringing with it new opportunities and experiences, and a time to get together and celebrate with my family and friends. I recently read a story that mentioned that the application of colours during Holi began as a practice, so that we look beyond the skin colour of an individual – which I think is a great reminder for the world even today!
This year, I plan to attend a Holi party with some of my Indian and European friends, and I'm excited to play with colours and dance the night away. I also think it's great that we are talking about this at our workplace, and love being able to share some details about my culture with everyone at M&S."
Anoli, our Analyst in International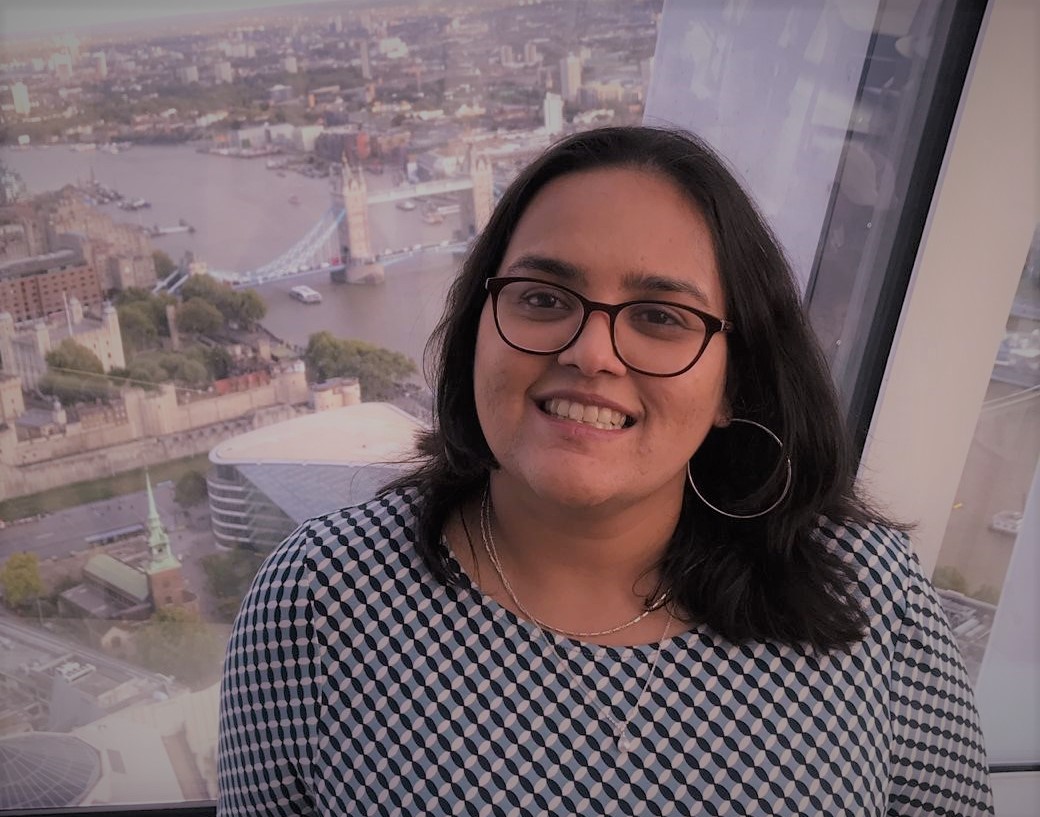 "Also known as the 'Festival of Colours'. Celebrated across India, and one of the popular festivals in the country, it generally comes around in March. It signifies arrival for spring post winter. It is to celebrate a good harvest. There is a fire ritual called Holika Dahan, which is performed to burn all that is dirty and dry, and to pave new life in spring.
For me, it's about celebrating with colours and water with friends/family. The whole neighbourhood gets together to play with colours for the morning and have a big lunch together. I celebrate it with my friends/family, followed by a potluck, however, the weather may not always support. Sometimes there is also a colour run that happens in May, which is a good way to celebrate Holi a bit later in the year!"