18th April 2019
A Career Highlight: Sponsoring Britain's Got Talent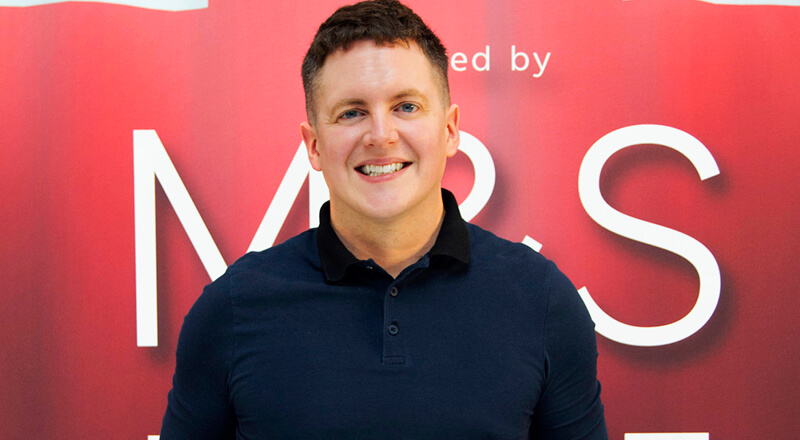 M&S Food is sponsoring one of the nation's best-loved television programmes in 2019 – ITV's Britain's Got Talent. And the man who's primed to lead the project never guessed he'd be in this position.
When Britain's Got Talent first aired in 2007, Rhys Cook was working in our London stores as a Commercial Manager. But, as his career journey highlights, it's not unusual for talent in our food stores to find fame in our head office.
What may seem like temporary work experience can actually transform your career. A fact Rhys took full advantage of: "Through the high profile of the Oxford Circus branch, I got to work more closely with head office colleagues and asked to spend a couple of weeks covering the holiday of a colleague in the Food Presentation Team."
Even if your first ever job at M&S is in a store on the South Coast of Wales - like Rhys's first role in Swansea - with enough ambition and the right ideas, you can carve out a role for yourself in our head office: "When I joined the business, I knew I wanted to work in the London office at some point in my career. In those days, the food marketing structure was very different, so there was no role to aspire to like the one I'm doing now."
After joining the head office team and running several big in-store marketing campaigns, Rhys became walking proof that M&S reward excellent work with greater responsibility. Namely, managing our first ever headline TV sponsorship deal.
With an audience of over 11 million viewers last year, the Britain's Got Talent responsibility would have been a step up for anyone. We believe in supporting our teams rather than micro-managing them, which gave Rhys the autonomy he needed: "I manage all different areas of the project, from producing the broadcast creative and aligning the in-store journey, to agreeing the social media strategy and keeping in contact with the Britain's Got Talent production teams, our media partners and creative agencies.
You may think Rhys was more qualified for the role than anyone, but he'll tell you that we prefer people who are passionate above all else: "M&S is particularly good at supporting those individuals who want to develop and move on to do so. In my case, I was trusted to come into the office from stores with no prior marketing experience. However, the business recognized that I could bring other skills to the team, including retailing and understanding our customers."
So what's the lesson to be learned from Rhys' story? Have the right attitude and game-changing opportunities will come your way, an outcome he believes has never been more true: "We are going through the biggest transformation in our history. If, as I do, you thrive on change, then this is the best time to be in the business."
Best of luck to Rhys during this exciting new chapter in his career. What's your next step?