6th Sept 2021
Back to School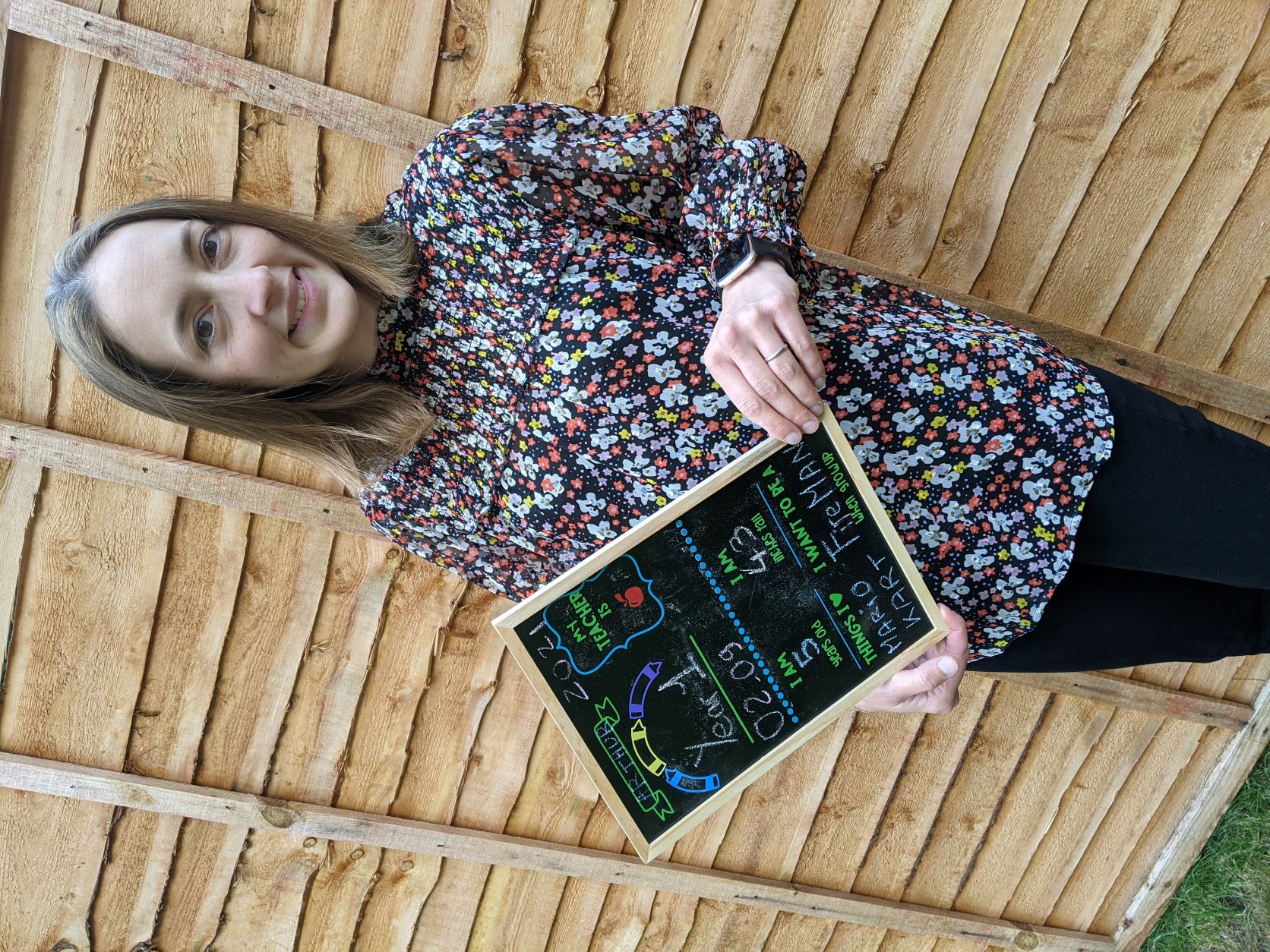 At M&S, we really support our working parents, and with kids going back to school, we decided to check in with a couple of colleagues to find out how they're preparing:
Laura, now Academy Team Manager in Hempstead Valley, joined the business as an Ops Team Manager in our Bluewater store around 6 weeks before we went into our first Covid-19 lockdown. As you can imagine, starting a new role with two children (Stanley, 4 & Alice, 7) is challenging at the best of times, but at M&S, we provide the flexibility and support parents need.
"M&S have been great since I joined. The flexibility and support I have been given is amazing. Regular discussions with my Line Manager have meant I can change my shifts or my days off to help with settling in days, and now on Stanley's first day at school, I can be there to drop him off."
"It's a massive milestone for us, as even though he's been to nursery since he was a baby, it's feeling now like my babies are growing and beginning to find their own little ways in the world. I feel excited for him, but feel a little lost, as I'm no longer needed as much as I have been."
Our dedicated Family & Carers Network represents all different types of families, as well as everyone with caring responsibilities. We're proud to act as a support network and sounding board for ideas that help our Network members. Our colleagues can share their stories and hear about each other's experiences on the Family & Carers Teams channel. Many support each other, build friendships, and regularly network with colleagues throughout the business.
Automation Manager Zelia joined M&S remotely from Germany in April, where she lived with her partner and two children (Oscar, 2 & Arthur, 5). Now back in the UK, she describes her boys as smart, cheeky, active, and, like many parents, regularly runs around after them both!
"Arthur is feeling a bit scared about it, not knowing what the school is like and what to expect. We have met 5 of his future classmates during playdates, which made him feel better about it as all the kids were friendly and welcoming. It made me think, maybe I'm the one being too stressed about it…"
"We ordered his uniform together on the M&S website, he chose what he wanted to wear and was impressed by his school logo with the swan. We had a chat about P.E and which sports he like to practice. The order came quickly, he tried everything on, but was jumping around as usual when I tried to get some photos – I hope I manage to get one of him stood still on his first day!"
"In agreement with my manager, I am taking the first day of school off at work to support him and be there at drop-off and pick-up. I appreciate this flexibility."
Our time off policy enables colleagues to take short term leave for important days like taking your child to their first day at school or other unmissable moments – because we wouldn't want our colleagues to miss out on those special milestones!
"In agreement with my manager, I am taking the first day of school off at work to support him and be there at drop-off and pick-up. I appreciate this flexibility."
For everyone who has got a big Monday today, be it kids going back to school or the first Monday back after your summer break, here at M&S we wish you all the best! Go get em!