9th November 2021
Advance through the application process with ease. Here are some pro tips.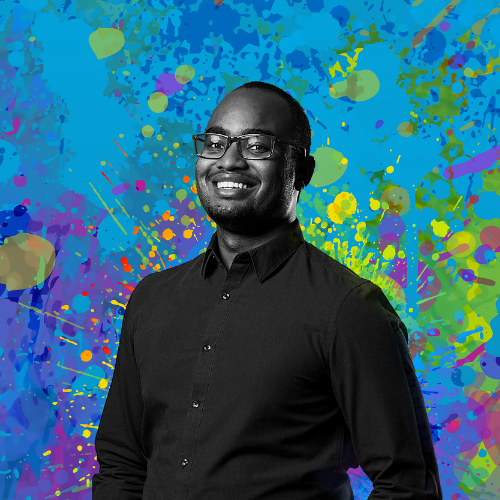 To execute the vision of a bolder, more innovative and tech-focused M&S, we have a game-plan to hire the commercial, creative and digital legends of tomorrow. If you intend on becoming one of them by joining a graduate, internship, business placement or school leaver programme, this is how to impress us with your application from start to finish.
Step one: Custom CV and error-free application form
The initial application form will ask you to attach a copy of your CV. Yours will stand out from the rest if we can tell it's been customised just for us. Look at the programme your applying to and the skillset it's searching for, then tell us straight how you exercise those qualities – but keep it concise.
The other key parts of the form are your 'Education' and 'Work Experience'. Describe the connection between what you've studied and what you will do for M&S. Pitch how previous jobs inspired you and the future you intend to build here. Talk about any time you held a position of responsibility for more than just yourself, either in school or at work.
How has all this influenced your career choice? Say from the outset whether you prefer client facing, deep diving into analytical work, planning and strategising, or building products and experiences.
Bonus tip: We're proud to be sustainable retailer. Show your values align with our 'Plan A' initiative by including any examples you have of being involved in voluntary, charity or environmental work on your CV.
Step two: Interview like a boss
The final assessment centre for our graduate programmes includes an interview. And if you think about it, figuring out the structure and purpose of an interview isn't that tough. So, take some time to think carefully about what we're likely to ask you and come armed with the right ammunition.
But, also be prepared for surprises and be ready to adapt. We'll ask you questions you may not have faced in other interviews. This could be because we want to know how, say, innovative or resourceful you are in different situations.
Of course there will be questions like, 'Why do you want to work at M&S over another retailer?' For those, you will want to base your answers in facts personal to you, not generic clichés – maybe you were impressed by how we designed the M&S app?
But there may also be times we ask something like, 'How have you challenged the decisions or ideas of others?' In that case, it's okay to take a breath and carefully consider your answer. Why and how you argued for change, or against a certain course of action, are both important. Were you diplomatic? Forceful? What were your reasons for your approach? We're as interested in the way you expressed yourself as we are in what you've done.
Step three: Remember the basics
After preparing how you're going to sell yourself and remain open to the odd curveball coming your way, don't forget about the things that should be obvious, but that people too often get wrong…
Do your research!

On us as a business, as well as the role you'll be working in. Read about us in the news; use our website to see where you fit into the bigger picture. We can't stress this enough!

First impressions count

. So dress smart, be punctual and arrive with a smile. You'd be surprised how far eye contact and acknowledging that you're engaged will go.

We love individuality

. Don't be afraid to be yourself. Accentuate your positives, show us your personality. If we all tried to be the same, we'd never come up with anything new.

You need to buy us too.

That means: question us. Grill us, if necessary. Just show us you care and don't pretend to know everything. This is a two-way conversation and it needs to feel right for you.