Shining a light on digital and data skills at M&S
Our BEAM Academy helps to equip our 65,000 colleagues with the relevant capabilities to play their part in our digital transformation towards being the best omnichannel, digital-first retailer in the world. We spoke to Conor Rose, Principal Strategist, about its work. Read on to learn more.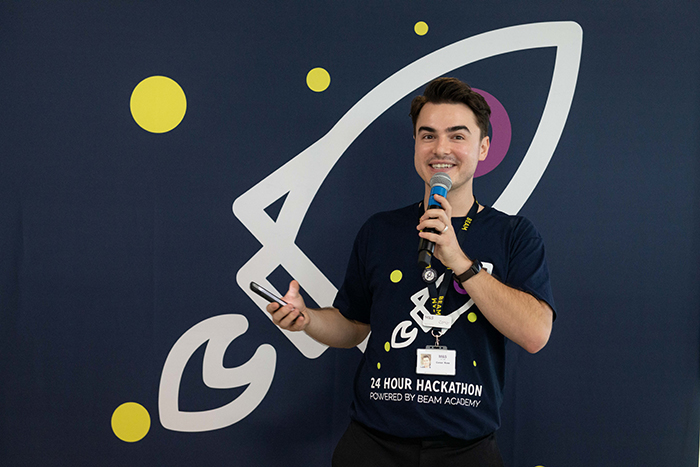 Conor, tell us more about the BEAM Academy
The BEAM Academy's purpose is to drive growth of digital and data skills across all colleagues at M&S and cultivate stronger digital-first ways of working to support our overall transformation. Our programmes and events are open to all colleagues across our support centres, stores and distribution – and also supports leaders to activate a data-driven and digital-first culture in their teams.
So far, over 20,000 colleagues from across the business have engaged with BEAM Academy in a meaningful way - including over 460 colleagues who have taken part in one of our three Data Fellowship apprenticeships, with 117 graduates so far.
The offering is made up of immersive programmes such as our apprenticeships, hackathon event and mentoring scheme, as well as regular live learning sessions, self-guided pathways, certifications and community events. And it continues to evolve as we focus on supporting all colleagues with what they need.
What was the catalyst to starting the Academy?
In 2018, we launched our first enterprise-wide data strategy, and it was clear that we needed to equip our colleagues better to successfully drive it forward.
That's why BEAM Academy's roots are in data skills – both for our data practitioners such as analysts, data scientists and engineers, and for our 'citizen' population – those consuming or interacting with data more informally. Our initial end goal was twofold; to drive data-driven decision making across the business with data part of every conversation; and to deliver industry-leading analytics and data science through a culture of learning to better serve our customers.
What kinds of skills can colleagues learn through the BEAM Academy?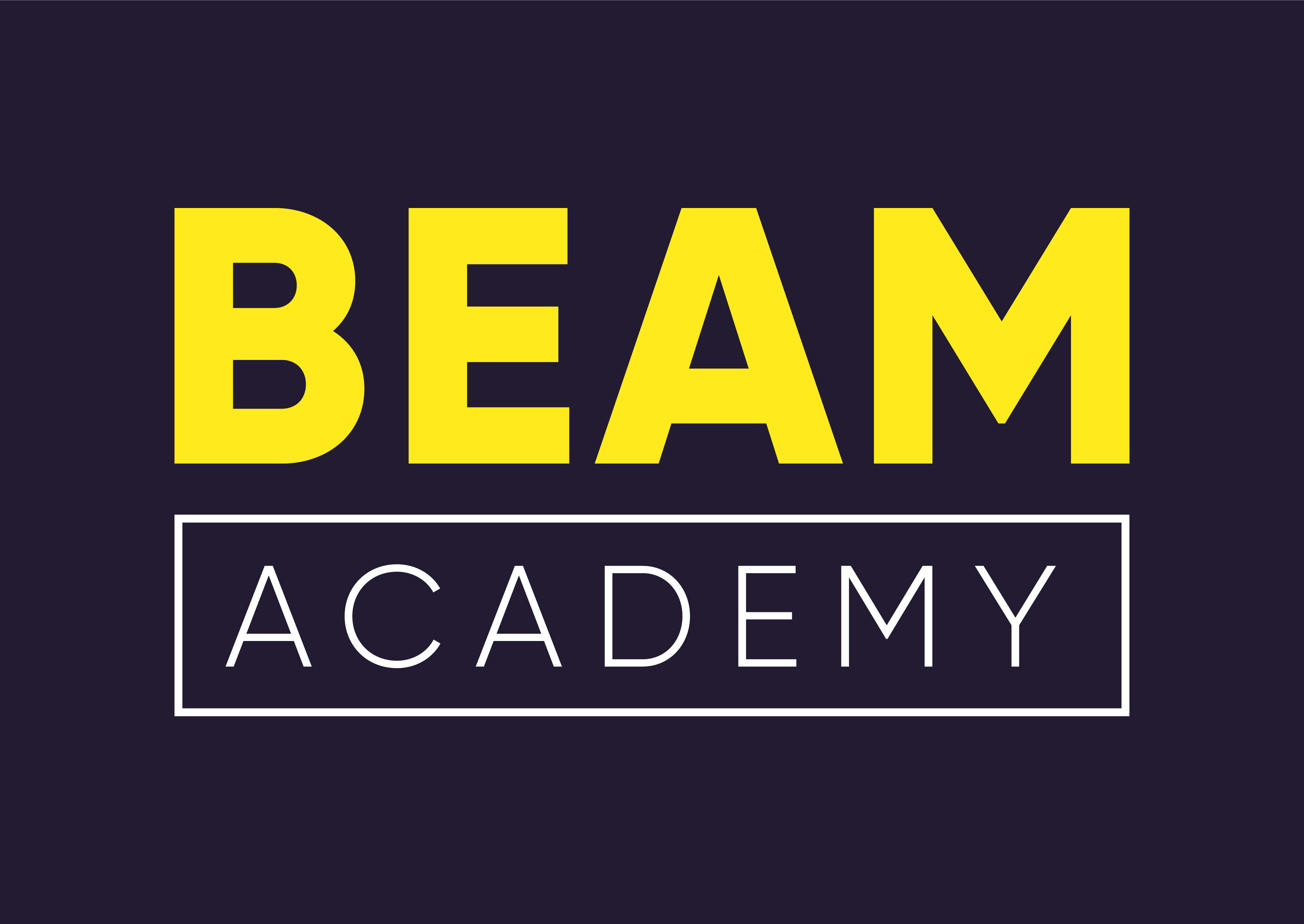 Around data, we support colleagues on both the tools and skills they need no matter their role, and broader skills in applying this day-to-day such as asking good data questions, thinking analytically and communicating insights. Colleagues can get this through internal peer-led learning, industry-recognised certifications and our great mix of partners.
The proposition has grown beyond data skills too – and supports on driving adoption of our digital strategy including topics such as driving an experimentation culture, embedding data-led measurement frameworks, business agility and more. These support one of our core objectives to drive adoption of a 'digital culture' at M&S, which is really about driving colleague confidence to apply more agile, data-enabled ways of working with digital solutions at the heart for colleagues and customers.
Some of this comes through our broader events such as our annual digital conference, monthly meets up and our landmark twice-a-year 24-Hour Hackathon, as well as working with business areas on bespoke solutions. Over 800 colleagues have now taken part in a Hackathon since its inception. It's now a key moment in the M&S calendar for colleagues to come together and collaborate, innovate and problem solve with digital at the heart on real M&S opportunities– all while developing themselves with new skills and connections.
How is the BEAM Academy leading the way in the retail industry?
Many retail businesses are now focusing in on the people capability and cultural needs around digital and data. They understand that it will mean success or not around their transformations and are developing programmes of work. For us, we have an established, award-winning proposition that is adding real value at M&S, but we're taking it further as we're not just trying to grow skills but support the business as a whole to enable change and transformation with more pace.
Over the past four years, we have launched a number of apprenticeships which are available to all of our colleagues. Both our Level 3 Data Technician and Level 7 Data Science & AI apprenticeships were market-firsts within the retail industry, showing our commitment in this space.
And that's just our apprenticeships – we have a diverse portfolio of learning and development opportunities around that, that is constantly evolving to offer new opportunities for our colleagues to develop and keep up with market and business trends, powering better customer experiences.
What do you hope to achieve with the BEAM Academy moving forward?
Our initial ambitions remain. We want to enable more data-driven decision making across our business to better serve our customers, and support industry-leading analytics and data science. We want to inspire and facilitate evolving ways of working more in line with a digital-first business. We also intend to build a stronger foundation of broader digital confidence and capability to truly be digital-first. This is a big focus for us as we embark on further bespoke support for colleagues in our support centres, stores and distribution. For example, for our store colleagues we recognise that if we want our customers to get the best of M&S (that is digitally-enabled), we must support our colleagues to embrace and thrive with digital too so that they can do the same for our customers. Watch this space in 2023!
Ultimately, our proposition will need to mature with the needs of our business and colleagues, and we intend for it to stay relevant, accessible and rewarding for everyone. For a lot of colleagues, it is about being better enabled in their existing roles, but for others it's about opening up future career opportunities or pivoting their career into more digital or data-led roles. We support all of this through our programmes.
Here are just two great example of the many colleagues taking advantage of the BEAM Academy.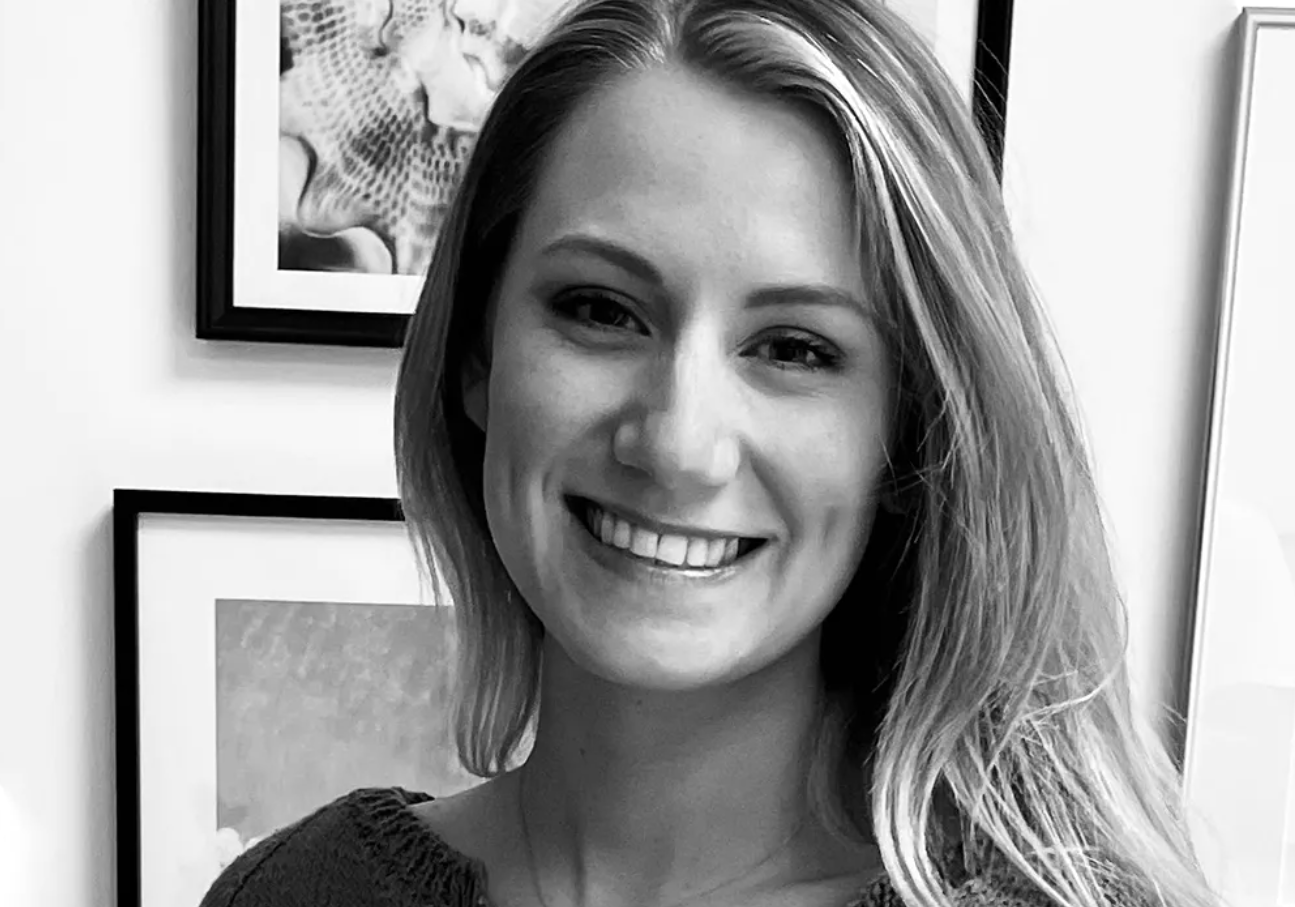 Imogen Reid, Marketing Insight Analyst, said,
"I was very lucky to be in a role where my team and line manager supported my decision to embark on the Level 4 data analyst apprenticeship and could see the benefit of upskilling in that area. It was like the whole of our team was applying through me, because they saw the benefit in using data to underpin our work.
Meeting all the other apprentices in M&S was one of the biggest benefits for me. It was a networking opportunity, speaking to people all over the business who I would never interact with otherwise. We bounced off each other, so you could come up with new ideas you wouldn't have thought of before.
Data and analytics are something I wanted to focus on as I progress my career. Using the courses available through the BEAM Academy as a vehicle for me to learn at M&S is great. Development at M&S is such a core goal for the company and it's very encouraging there are so many colleagues who have been taking part in the apprenticeships."
Sam Higginson, Head of Technology, said,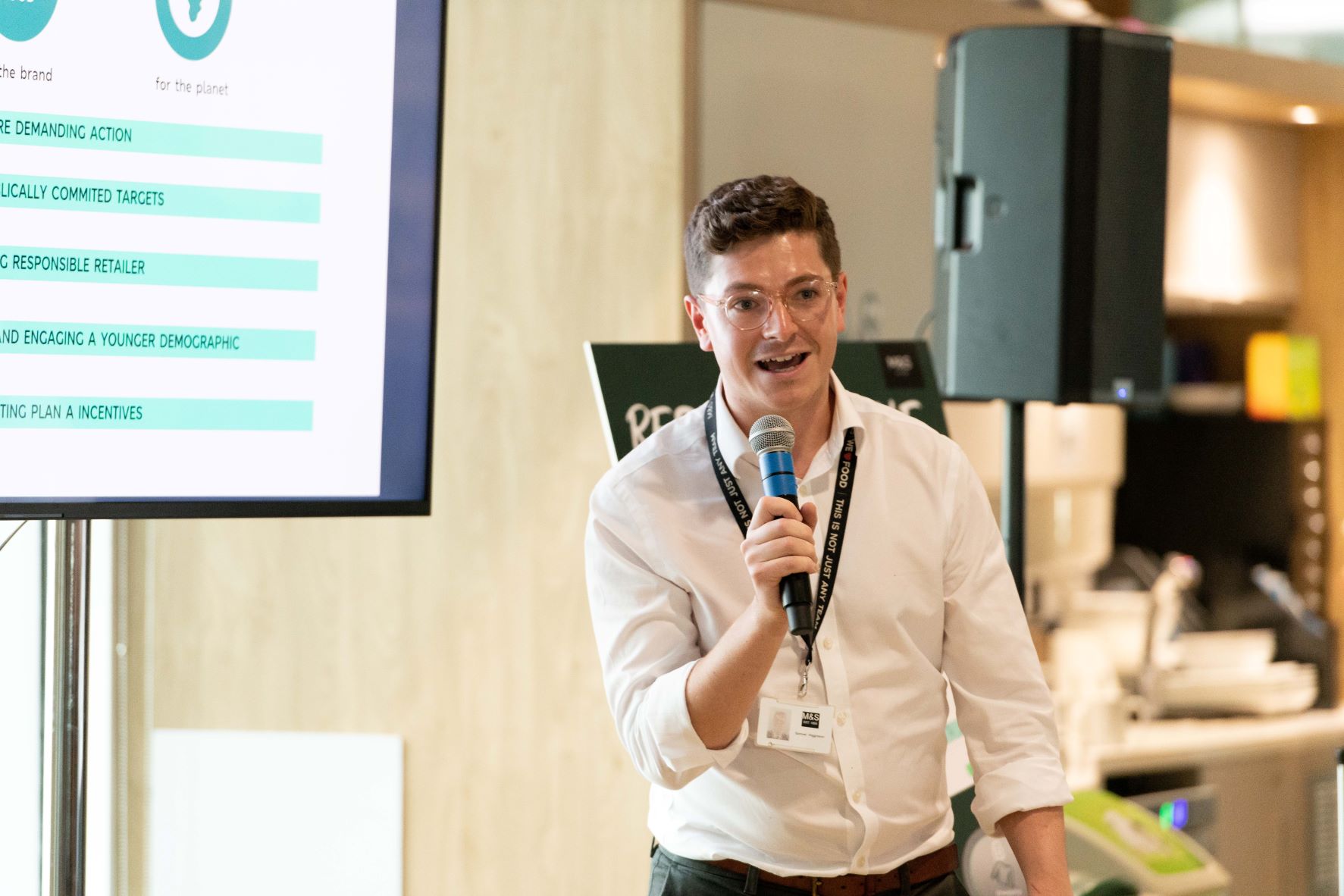 "I absolutely loved taking part in the M&S Hackathon. Initially, I wasn't sure what to expect and wondered if I would be out of my depth. As it turns out, our phenomenal software engineers and UX designers did an amazing job of bringing the concept to life and explaining the basics to me.
The event was brilliantly organised by the team and I felt completely at ease from the start. There was a continuous positive energy in the room, and we quickly bonded as a team over our shared passion for the project."
Learn more about a career in Digital and Data at M&S here.