1st April 2022
Celebrating Ramadan at M&S
Ramadan marks a month-long period of fasting for all Muslims, where they will not eat or drink anything during daylight. This is a very important time, as fasting during Ramadan is one of the five pillars of Islam.
Most Muslims fast between dawn and sunset. Fasting allows Muslims to devote themselves to their faith. It is thought to teach self-discipline and remind them of the suffering of the poor. Children, pregnant women, elderly people, and those who are ill or travelling don't have to fast. During Ramadan, it is common to have one meal (known as the suhoor), before dawn and another (known as the iftar), after sunset.
Almost all Muslims try to give up bad habits during Ramadan. It is a time for prayer and good deeds. They will try to spend time with family and friends and help people in need. Many will attempt to read the whole of the Qur'an at least once during Ramadan. They will also attend special services in Mosques during which the Qur'an is read.
Ramadan is the ninth month of the Islamic calendar, with the exact dates changing every year since Islam uses a lunar calendar. This year it will begin on the evening of 2nd April and finish on the evening of the 1st of May.
Our colleagues Mehrunisa and Rifat share what Ramadan means to them, and how they'll be celebrating this year.
Mehrunisa

, our Team Manager at our Wheatly Hall Road Doncaster store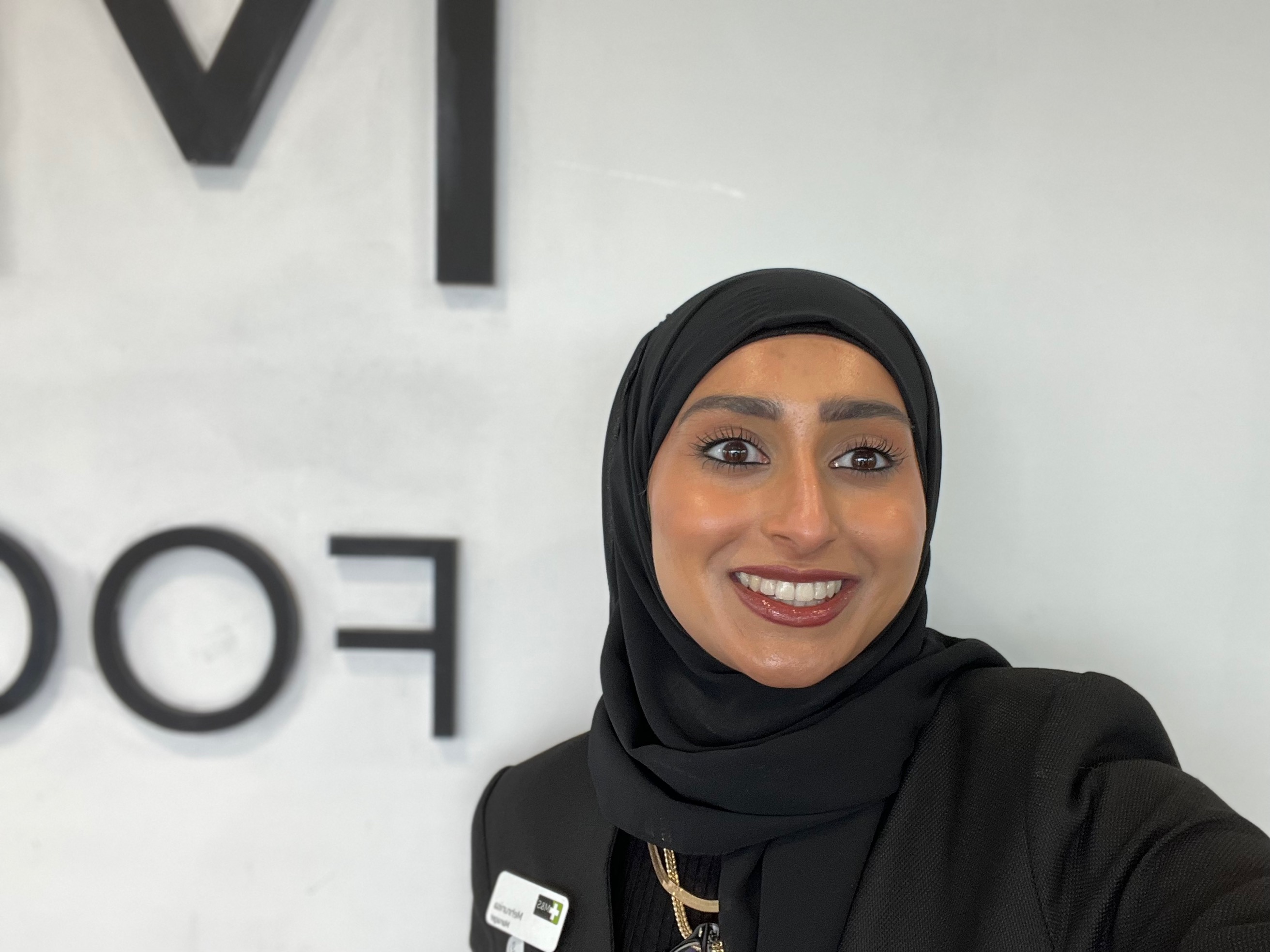 "I am 19 years old and I have been a Foods Team manager since July 2020. Ramadan is a time for giving and becoming a better Muslim. I take part in charity work by donating money to the poorest across the globe, giving food to my neighbours, and being a kinder person to everyone around me. This year I have decided to share my cultural food in Doncaster with my team. I am looking forward to sharing a part of my culture in the workplace.
My store team is very understanding about Ramadan. Other managers have been very flexible and are willing to work around my schedule to fulfil my needs. Everyone knows that I need to take time to do my daily prayers during the day, which is much appreciated. All the colleagues are very supportive and always take an interest by asking many questions, which I'm always willing to answer.
I will be celebrating at the end of the month by taking part in Eid-Ul-Fitr. This is a time to celebrate with friends and family with a huge banquet of food. This celebration can last almost a week as it's all about spending time with your loved ones."
Rifat, Customer Assistant at our Preston Deepdale store.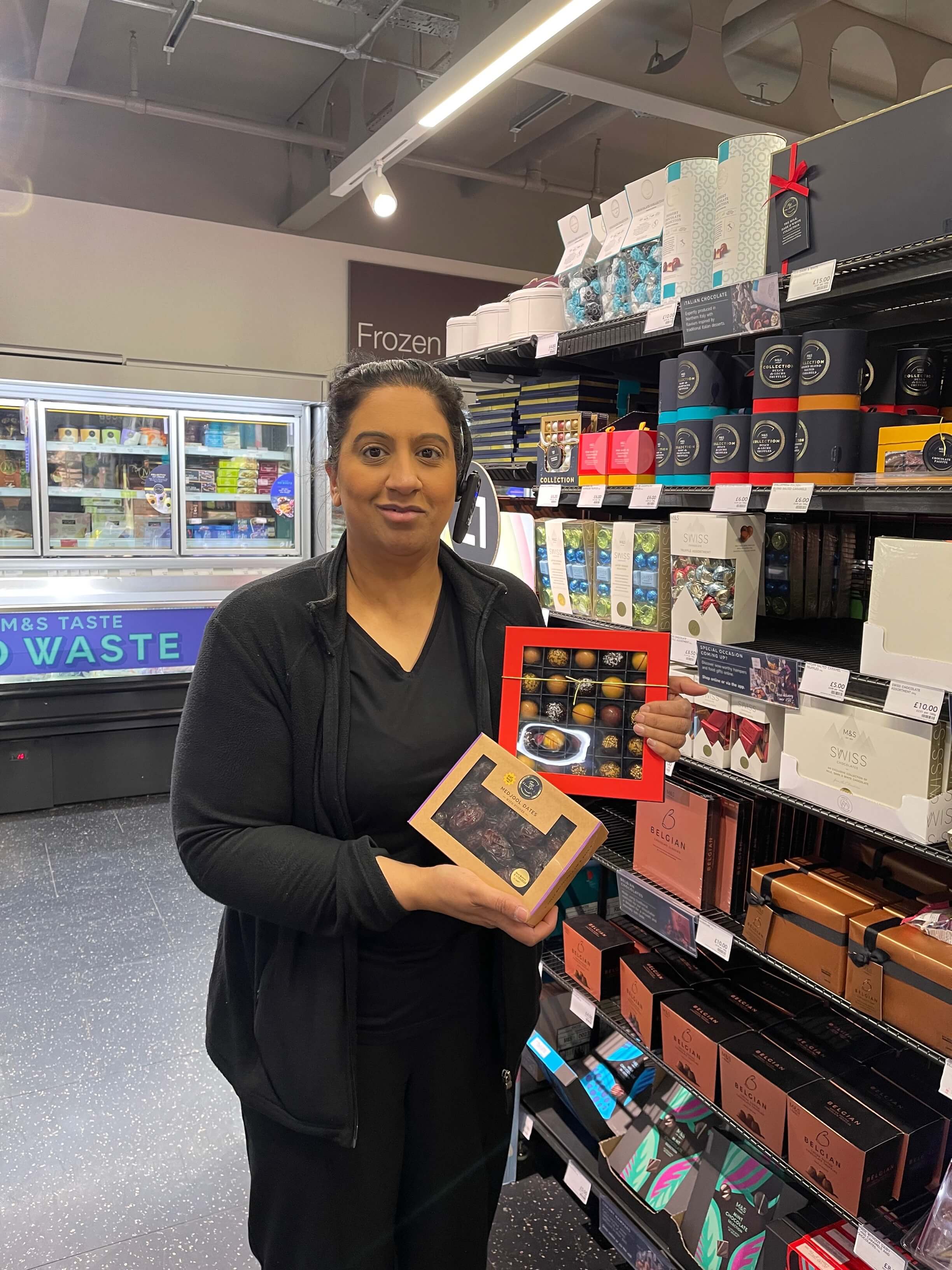 "I've been with the business for over 10 years and I love working for M&S. Currently, I'm at the Preston Deepdale store, and I'm on the Stepping into Team Manager programme.
Ramadan is a very auspicious time of the Islamic calendar. It brings blessings, peace, and harmony to all those who observe the fasting month. To me, Ramadan means allowing myself to follow the guidelines set within our faith to complete a very important pillar of Islam. It also brings families and loved ones together to open the fast and take part in all the preparations for the month and all the activities that follow.
It's a time to reflect and observe the rituals that we must follow throughout the blessed month, such as prayer time, reciting the Quran, and teaching young ones the importance of the month. It also allows me to seek forgiveness and blessings from the almighty.
It's lovely how the team is always helpful as well as kind and thoughtful to everyone observing Ramadan. Break times are very flexible as we don't eat during the day. It's so much easier to be able to have a rest as well as allowing me time to open the fast on the set time."

Wishing a Ramadan Kareem to all of our Muslim colleagues and customers.